From 15th-17th September 2021
Climate Chance Summit – Africa 2021
Dakar, Senegal
The 2021 edition of the Climate Chance Africa Summit will be held from 15th to 17th September in Dakar in Senegal.

This year the Summit will take place during the Week for Sustainable Mobility and Climate organized by Climate Chance, Codatu (Cooperation for the Development and Improvement of Urban and Peri-urban Transport) and Cetud (Dakar Urban Transport Executive Council) from 13th to 17th September.

The mutual commitment of these partners is based on the common ground of daily mobility in developing countries, its impacts on urban populations and the fight against climate change at the local level.

Week for Sustainable Mobility and Climate 2021
The Week for Sustainable Mobility and Climate will host two major events:
From September 13th to 15th: The 18th CODATU Conference.
From September 15th to 17th: 3rd CLIMATE CHANCE Summit Africa.
A day dedicated to the Covenant of Mayors for Sub-Saharan Africa (CoMSSA) conference will also take place on 15 September.
This international gathering aims to promote local development in line with the objectives of the Paris Agreement, particularly with regard to mobility.
The Week for Sustainable Mobility and Climate in Dakar will bring together both state and non-state actors from the transition and the fight against climate change, in order to mobilise actors from Senegal and across the African continent and work on sustainability issues and the fight against climate change ahead of the COP26.
At the end of this week, which is a pre-COP for African actors, participants will adopt the "Dakar Declaration", an operational roadmap for sustainable mobility and strengthening local climate action, which will be our collective contribution to COP26.
Climate Chance Summit – Africa 2021
The Climate Chance Summit Africa 2021 aims to bring together the largest community of non-state actors in Africa: local authorities, businesses, NGOs, trade unions, youth movements, indigenous peoples, women's organizations, scientists and representatives of the agricultural world. These are the nine major groups recognised by the UNFCCC that are committed to the fight against climate change and their networks, in relation with national authorities.
Dakar will gather many state and non-state actors in the transition and the fight against climate change. The complementary actions of CODATU and Climate Chance will allow Senegal and the sub-region to mobilise actors around the issues of sustainability and the fight against climate change ahead of the COP26 to be held in Glasgow in November 2021, and view of the COP27 of 2022 will be held in Africa, in a country yet to be defined.
As there are many issues at stake in Senegal, both in terms of adaptation and mitigation, Dakar is a perfect city to host a Climate Chance Summit Africa. In Dakar, global warming is an evident challenge, from overwhelming and recurrent floods to rising sea levels that threaten the coastline with severe erosion. But Dakar is also a city that has been moving forward for years, with the development and implementation of a real climate plan. In recent years, Senegal has become truly dynamic with a GDP constantly growing at around 6% per year. This growth comes with huge challenges, but it offers the Senegalese national authorities and non-state actors the opportunity to make a structural transformation to the economy. Such an event brings together experts from all over Africa and the world is an unmissable opportunity for local authorities.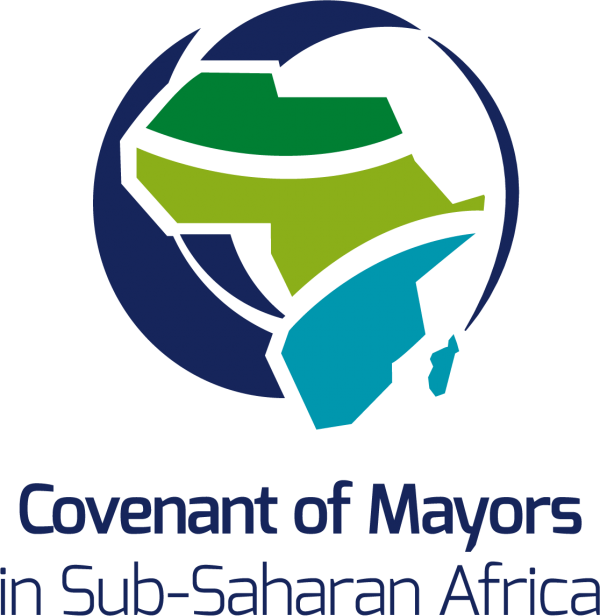 A CoM SSA Day on 15th September
On  September 15th, the Covenant of Mayors in Sub-Saharan Africa (CoM SSA) initiative will host a day-long event that will highlight the most pressing issues for climate change and access to climate finance at the local level in the Sub-Saharan region. The event will focus on a variety of topics related to climate action plans and unlocking climate finance for sustainable infrastructure, climate change adaptation and access to energy. CoM SSA's 230+ mayors and partners will share their experiences and success stories, focusing on overcoming the challenges that local governments face. The CoM SSA Day event will be co-organized by AECID, the Spanish Agency for International Development Cooperation.
Campaign of calls for projects and best practices in climate action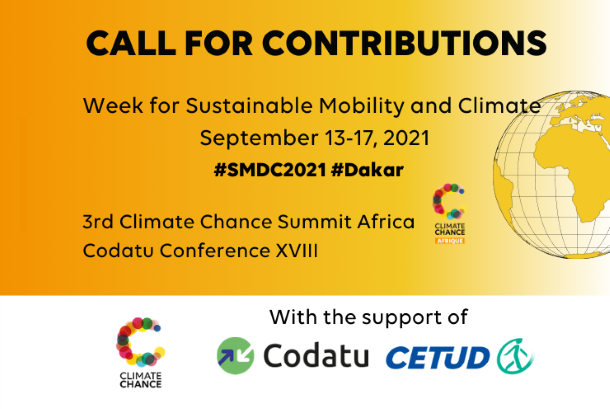 Local actors involved in the fight against climate change at the global level, particularly on the African continent, submit your project and join our global climate action community.
This call for contributions aims to identify best practices that can be replicated on a larger scale. The selected actions will be presented during the Week for Sustainable Mobility and Climate in Dakar from September 13 to 17 and/or published on Climate Chance's Cartography for Action, an exclusive tool that lists all climate initiatives carried out by non-state actors worldwide.
Dakar, host of the Climate Chance Summit Africa 2021
Dakar is the main city in Senegal. This city is located in the extreme west of Senegal, with an estimated population of nearly 3.4 million inhabitants.