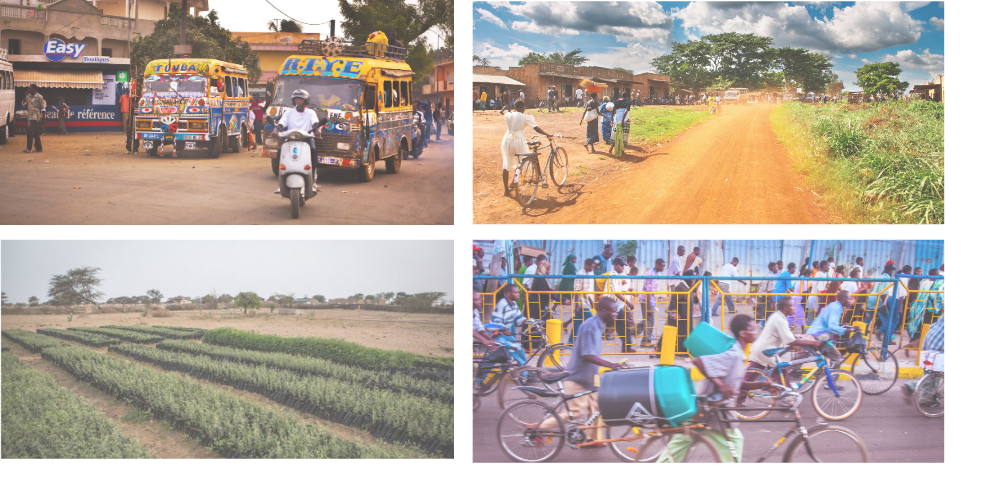 Climate Chance Summit – Africa 2021
Call for contributions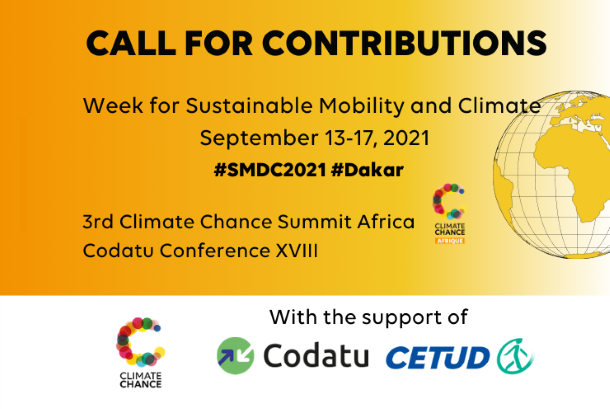 Climate Chance, with the support of Codatu and Cetud, launches today a call for contributions of best practices in climate action, at the global level and particularly for the African continent.
We call on you, local actors committed to the fight against climate change in Africa, to share your initiatives, innovations and actions on the continent. This call for proposals mainly aims to identify relevant actors and particularly best practices replicable on a large scale in Africa.
Submit your project and join our global climate action community.
The selected actions will be presented during the Week for Sustainable Mobility and Climate, in Dakar, from September 13 to 17 and/or published on Climate Chance's Cartography for action, an exclusive tool that lists all climate initiatives carried out by non-state actors worldwide.

By taking part in this campaign ahead of the Climate Chance Summit Africa 2021 in Dakar, you will strengthen the work of African thematic coalitions in key sectors of the fight against climate change and contribute to the deployment of the Climate Chance Cartography for Action highlighting initiatives from the African continent.
Requirements needed to contribute
Must currently be a non-state actor: local governments and local authorities, companies, associations, unions, professional federations, non-governmental organisations, scientific organisations, donors, citizens committed to climate action.
Must have an ongoing project that integrates one of the 10 following themes: Access to climate finance ; Developing African cities in a sustainable way ; Agriculture, food and reforestation ; Renewable energy and energy efficiency ; Mobility and sustainable transport ; Adaptation and Water ; Sustainable Building and Construction ; Education and Training on Climate Change ; Circular economy ; Biodiversity preservation.
Selection methods
The contributions will be analysed by a selection committee composed of members from the Climate Chance association and organisers of the Week for Sustainable Mobility and Climate, Dakar 2021. You may be contacted to complete your original proposal. The selection committee will be in charge of selecting contributions and making the programme based on the selected contributions. This committee will ensure the balance of the themes addressed, the types of actors involved, the geographical diversity, the replicability of projects and the consideration of gender issues …
Review and selection
Deadline for receipt of projects: 15 June 2021.
The list of selected contributions will be communicated in early July 2021.

Please note: If your contribution is selected and presented at the #SMDC2021, travel to Dakar and participation in the event are at the participant's charge.
Useful contacts
Useful links