Virtual Workshop #2 : Inclusive access to climate finance following the Covid-19 crisis
Inclusive access to climate finance following the Covid-19 crisis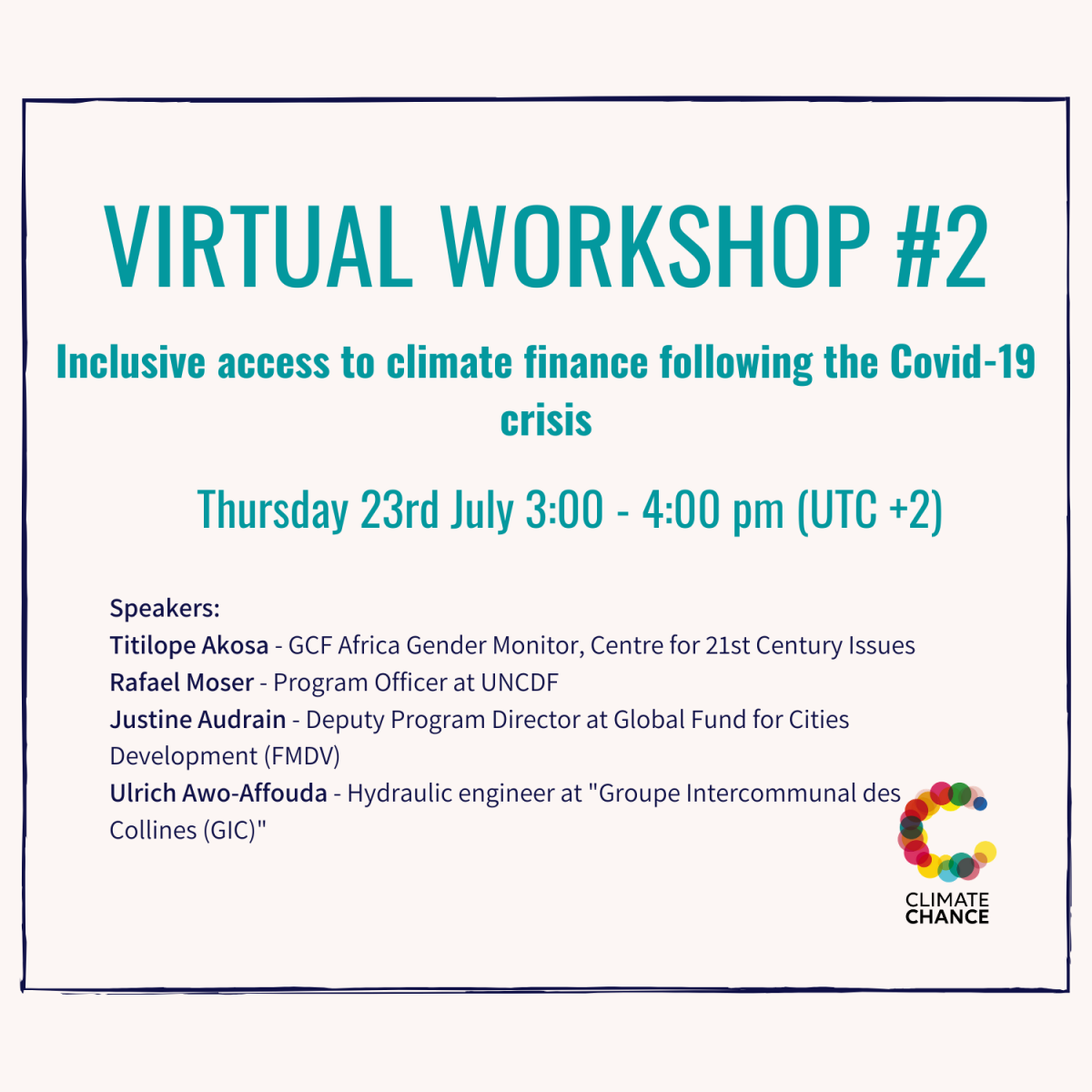 Watch the Virtual Workshop #2 here
Description:
Following the Climate Chance Summit Africa 2019 in Accra, Climate Chance aims to spark more dialogue between co-pilots and members of the Climate Finance Coalition, despite not being able to meet face-to-face. During the last workshop in Accra, coalition members shared the need to clarify existing sources of climate finance for non-state actors.
This virtual workshop will provide an overview of the possibilities of access to climate finance for African local authorities, but also for all non-state actors in Africa, particularly in relation to the coalition's roadmap, in order to advance on the eligibility of the projects of the territories to the international, regional and national climate fund. The workshop will also focus on the impacts of the COVID-19 crisis on climate finance activities.
Our main questions:
Introduction to each initiative and activity of the present organisations, as well as the Covid-19's impacts on their sector.
Facing a sanitary crisis such as the Covid-19, how to ensure collectivities, NGOs and others non-state actors the means to access climate funds ?
Is there a risk to put backward climate funds in the current sanitary emergency ?
With the tendency of investors to be interested in huge amount of money, how to ensure the access to small funds to local actors ?
Speakers: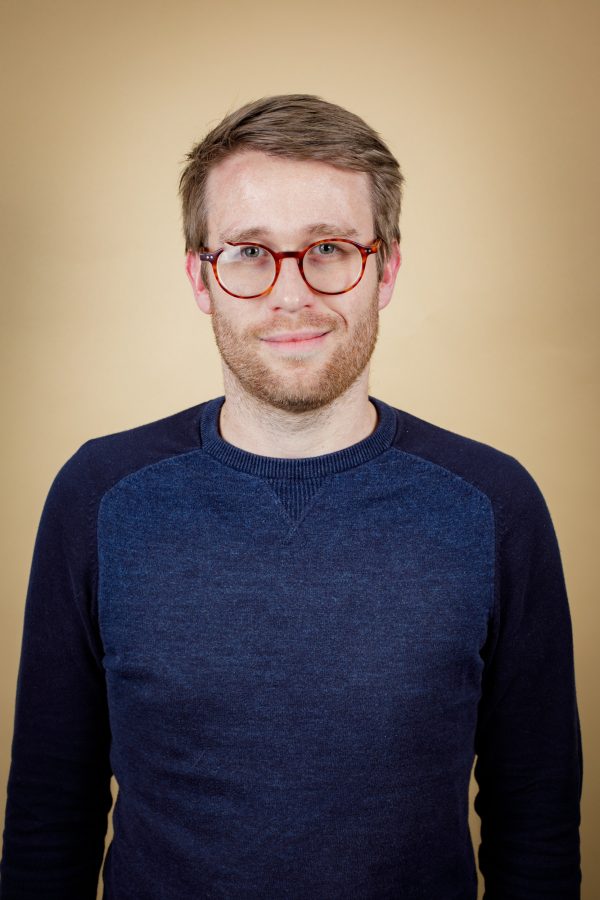 Romain Crouzet, Director of Programmes at Climate Chance Association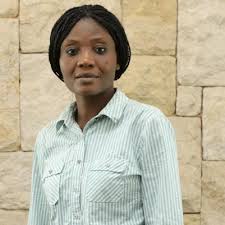 Titilope Akosa – GCF Africa Gender Monitor, Centre for 21st Century Issues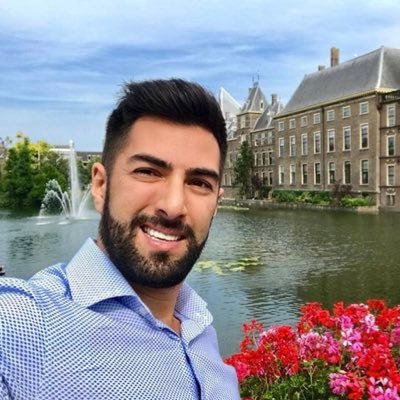 Rafael Moser –  Program Officer at UNCDF (LoCAL project)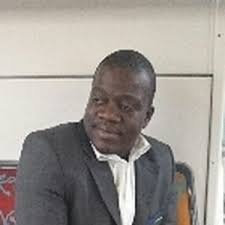 Thierry Tchekpo – Head of Mobilisation and Partnerships at the Groupement intercommunal (GIC) des Collines in Benin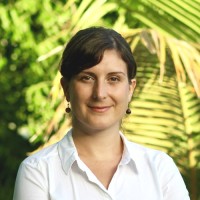 Justine Audrain – Deputy Program Director at Global Fund for Cities Development (FMDV)