[2020] Sustainable Mobility and Transport
Roadmap for sustainable mobility in Côte d'Ivoire by 2050. A model that can be replicated in other African countries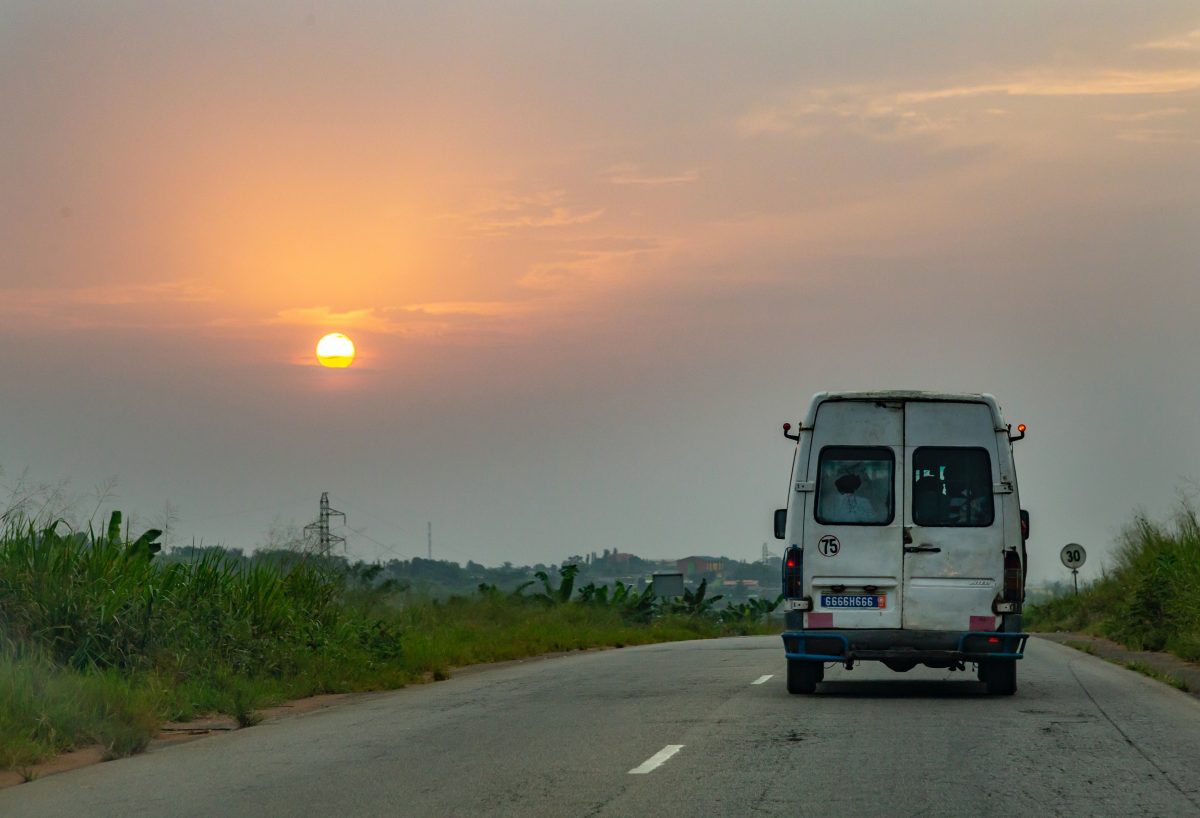 Watch the full recording of the Virtual Workshop #9 here: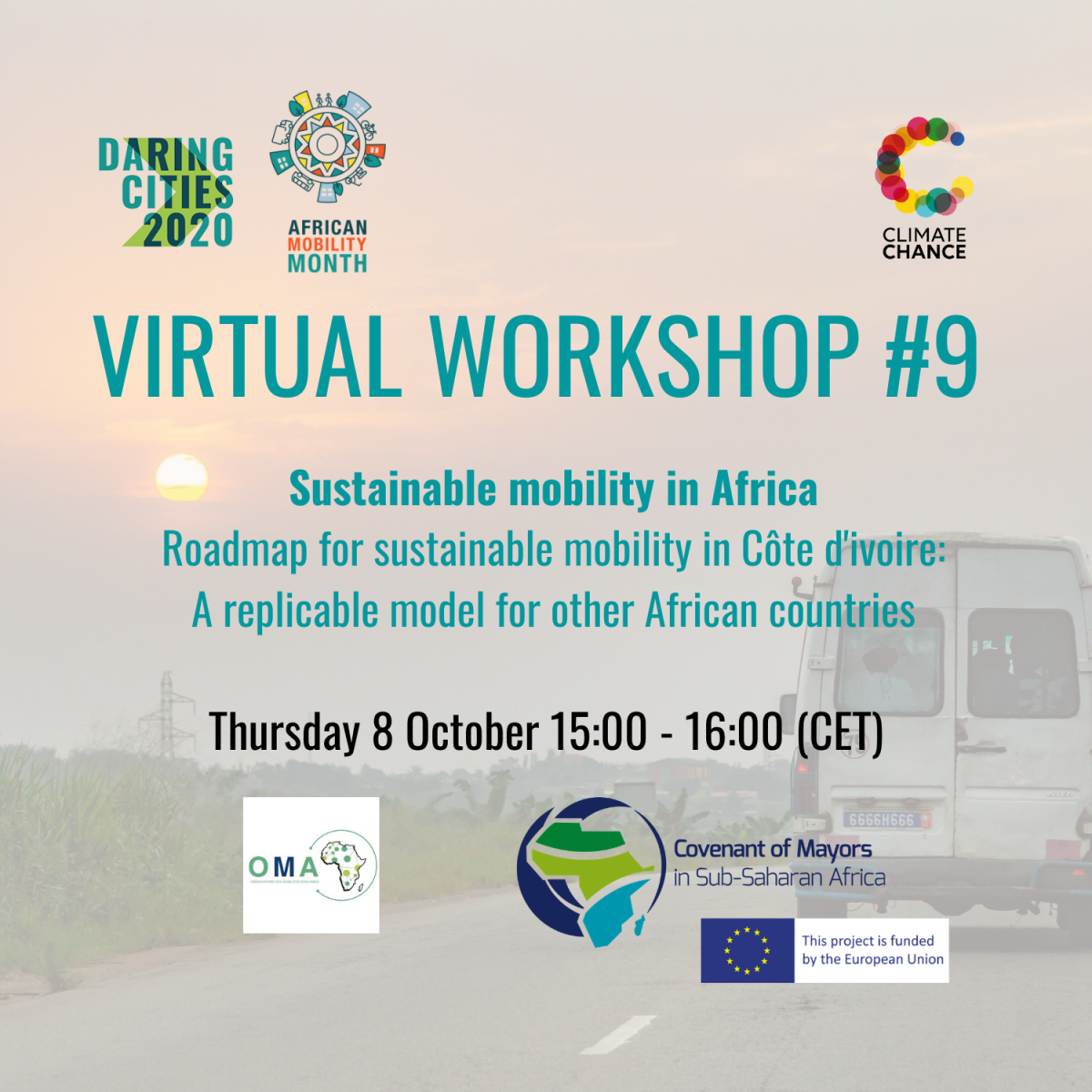 This Climate Chance Virtual Workshop #9 is part of the Daring Cities 2020 event.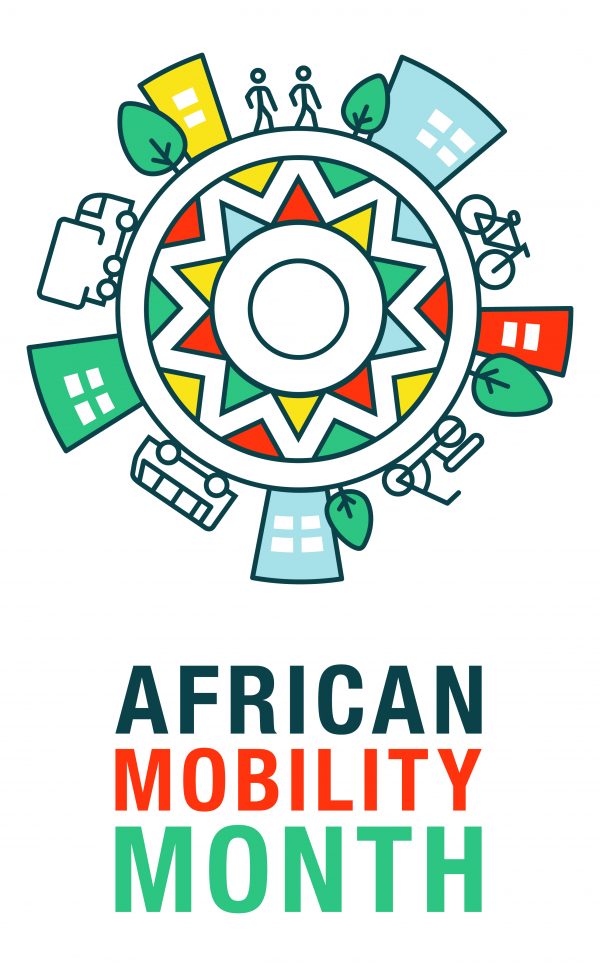 This VirtualThis Climate Chance Virtual Workshop #9 is also part of the #AfricanMobilityMonth organised by ICLEI Africa. More information here.
Virtual Workshop #9 on Sustainable Mobility in Africa : side event during Daring Cities 2020
This session will present the Roadmap for Sustainable Mobility in Côte d'Ivoire by 2050, drawn up under the supervision of the Ministry of Transport of Côte d'Ivoire, by non-state actors (local authorities, private sector, public partners and civil society organisations), led by the Climate Chance Association with the methodological contribution of the PPMC and the financial support of the Michelin Foundation.
This dialogue, through the Sustainable Mobility roadmap for Côte d'Ivoire, will highlight strategies in transport and mobility that can simultaneously develop and decarbonise this sector, with the involvement of a wide-range of local actors including start-ups, local authorities, non-profit organisations, national authorities, public transport authorities, researchers, and others. It will present the successes and strengths of the Ivoirian model, which could then potentially be replicated in other contexts. On a larger scale, this session will show the progress made and potential for future action in reducing greenhouse gas emissions from transport, and incorporating strategies for the same into NDCs in the run-up to COP26.
Speakers
Moderated by Romain Crouzet, Programmes Director at Climate Chance Association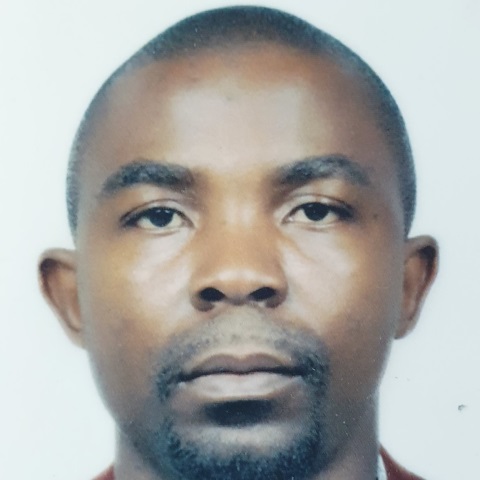 Aristide Gahié Wouomon, Director of Studies and Projects Planning at AMUGA (Autorité de la mobilité urbaine dans le Grand Abidjan)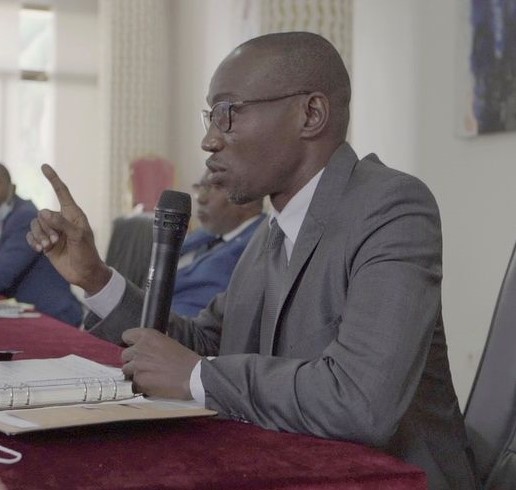 Sylvestre Kouame Kouassi,Director of the Observatory of African Mobilities (OMA), Abidjan, Côte d'Ivoire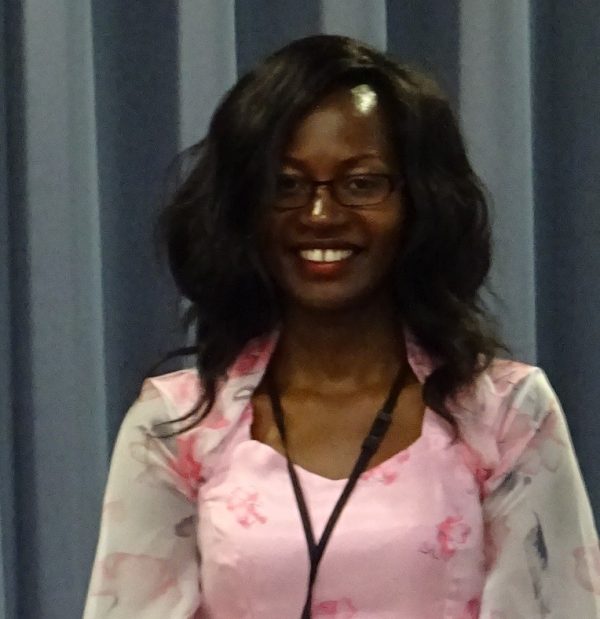 Fortunate Biira, Supervisor, Traffic Signals Maintenance and Control Centre, Kampala Capital City Authority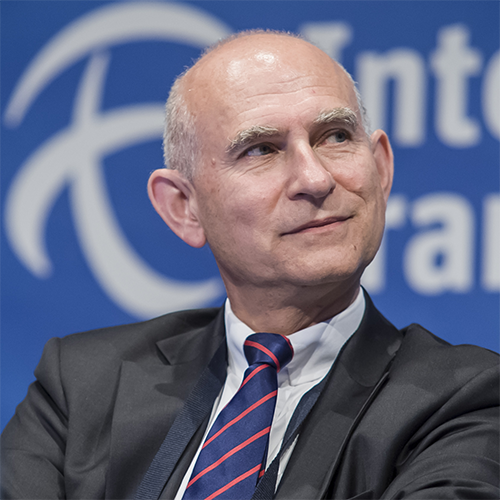 Patrick Oliva, co-founder of PPMC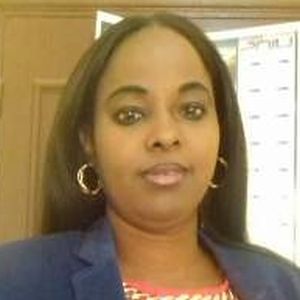 Ndeye Rokhaya Sarr, Coordinator of the Territorial Energy and Climate Plan of the City of Dakar, Senegal; Member of CoMSSA

Dominique Breuil, Expert in new (electro) mobility for passengers and goods, CODATU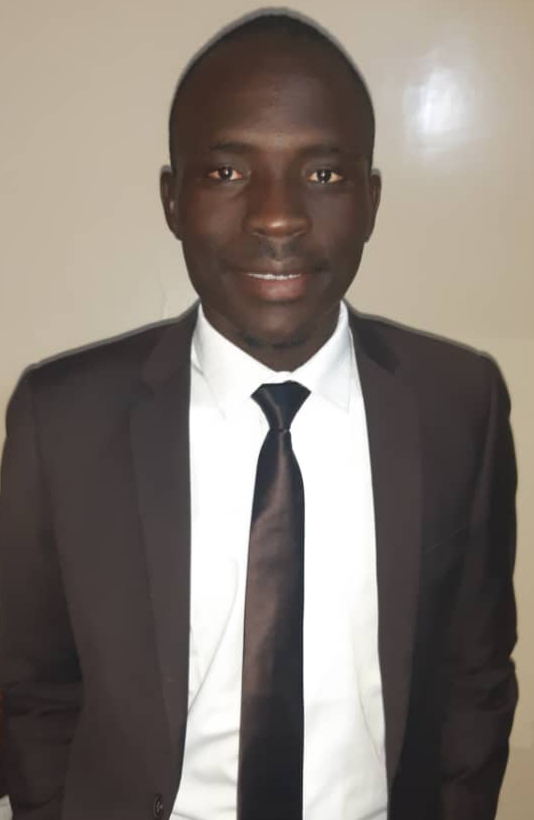 Amath Ndiaye, Head of the Travel Observatory Department at CETUD, Senegal