Decentralised Cooperation and Partnerships Coalition
Partnership between territories that include a climate dimension will have a crucial role to achieve the objectives set during COP21.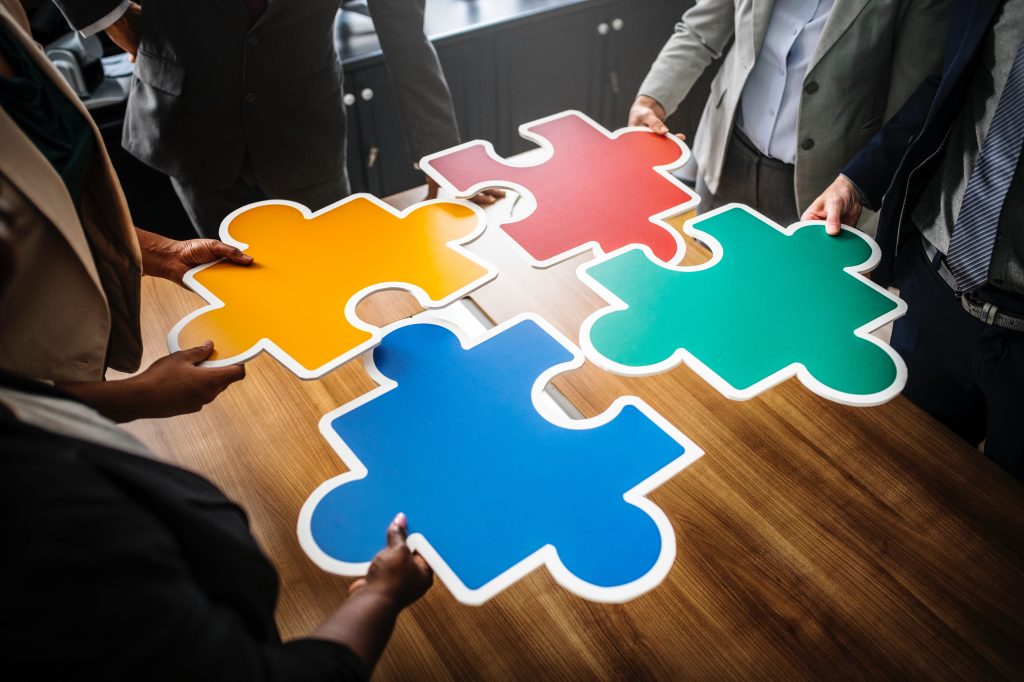 Photo by rawpixel on Unsplash
Entities part of the Coalition :
Pilot committee :
CCRE/CEMR, Cités Unes France, ENDA Energie, AFCCRE
Context :
All territories, across all continents must address the climate challenges, that are even more present in Latin America, Africa or Asian. These countries have the highest economic growth potential, and increasing population resulting in increasingly urbanised territories. They are also the most vulnerable to the effects of climate change. Therefore, beyond actions "at home", climate related decentralised cooperation abroad enable:
Exchanges of expertise and best practices;
Elaboration of inclusive policies and mobilisation of all territorial stakeholders
A more effective fight against climate change and its effects, and the support to local and low carbon development
Partnership between territories that include a climate dimension will therefore have a crucial role to achieve the objectives set during COP21.
This coalition will aim at the recognition of cooperation between territories as an operational and relevant means of implementation of the Paris agreement for climate, the Lima-Paris Action Agenda (now Global Climate Action Agenda), and the international commitments for climate that will be adopted or updated in the future international fora (especially the future COP of the UNFCCC, or the United Nations Conference on Housing and Sustainable Urban Development – Habitat III)
Doing so, the coalition equally participates to the implementation of the 2030 Agenda for Sustainable Development, in particular, the objective 13 "Take urgent action to combat climate change and its impacts", and objective 17 "Revitalize the global partnership for sustainable development"
The Forum on decentralised cooperation and partnerships between territories for climate organised at the occasion of the Climate Chance Summit in Nantes on the 26 of September 2016 confirmed and specified the role of the coalition, the principles it promotes, the challenges that the actors of decentralised partnerships must address and the key advocacy messages that the coalition will defend in view of Habitat III and the future climate negotiations, in particular COP22 in Marrakesh.
5 driving ideas to build the coalition on climate decentralised cooperation:
The specificity of decentralised cooperation – or partnerships between territories – is to be non-sectoral but structuring and orientated towards capacity building and support to territorialised policies; therefore, a climate focus is highly relevant;
The coalition "decentralised cooperation and territorial partnership for climate" will draw its strength from various existing – or foreseen – initiatives such as the internationalisation of the covenant of mayors, especially to support its implementation through the elaboration of territorial climate planning; but the coalition will also be strengthened through its capacity to foster bridges with other initiatives of the GCAA or of other coalitions (e.g. "4 pour 1000", CCFLA, Green Fund,)
Strengthening solidarity between territories (south/south; north/south; triangular, cross border, etc.)
Pooling of resources (human and financial)
Management and sharing of knowledge (gathering information, and capitalise on best practices)
Principles for action:
Reciprocity, complementarity, co-construction of projects and appropriation by the partners, mutual learning
Participation, inclusion, (involvement of all citizens, in particular most vulnerable populations: women, youth, diasporas, and from all territories including peri-urban and rural)
Sustainability
Equity (participate to the fight against gender, social, education, etc. inequalities)
Replicability
Impact (promotion of actions with a potential to deliver real transformation)
Objectives :
Main Objective :
Equip the coalition partners to make their cooperation between territories an operational, relevant and efficient means of implementation of the Intended Nationally Determined Contributions (INDCs); and therefore participate to the fight against climate change.
Specific objectives:
Enshrine decentralised cooperation on the agenda for future fora and negotiations on climate and sustainable development
Facilitate the mobilisation of national as well as European and international finance for territorial partnerships on climate.
Promote a territorial approach and multi-stakeholder governance partnerships
Ensure an improved articulation between cooperation activities and sustainable development activities.
Challenges identified by the actors of decentralised partnerships:
Involve citizens and per-urban or rural territories
Value local initiative, innovations; avoid mere knowledge transfer but focus on strengthening capacities of local governments and local stakeholders, ensure good governance
Ensure sustainability and long-lasting impact of the cooperation project
Adapt the tools and methodologies to the local context and specificities
Ensure a political or institutional support for the partnerships; pursue a dialogue with national governments to work on an enabling legal environment for these partnerships
Access to finance and access to geographically disaggregated data.
Common priority issues for the coalition :
Ensure that the specificity and added value of territorial partnerships (flexibility, plurality of stakeholders, sustainability in time and of impacts, closeness to citizen, actions of planning and structuring of public policies, etc.) to answer the global climate challenge are recognised at all levels;
Ensure at all level (local, national, European, international) a territorial approach to climate partnerships to value the multi-stakeholder and multi-sectoral governance, and enable local and regional governments, and other territorial stakeholders to answer the new climate challenges;
Put the climate issue at the core of the international action of local governments and local stakeholders.
Promote development education to raise citizen's awareness about the global challenge of climate change and the added value of climate decentralised partnerships; involve the citizens, and in particular most vulnerable populations (women, youth, diasporas) in the decision making process and international activities.
Ensure the accessibility of climate funds and inform local stakeholders of the existing opportunities (possibility to mobilise/capitalise on territorial resources and access to international funds such as the Green Fund, national, European or international finance); building on existing international initiatives and in link with the multi-stakeholder coalition on finance
Ensure an enabling environment at all levels for the multiplication and strengthening of climate partnerships (at the local level with a particular focus on capacity building for international and sustainable development policies; at the national level with a secure legal environment and State political support; at the European and international level with a political and financial support reflected in the programmes and instruments for climate partnerships).
Foster cooperation scaling, replicability and progressive automatization of the beneficiaries
Promote cooperation, foster exchanges between the actors of decentralised partnerships, facilitate sharing of good practices and expertise, encourage institutional and social innovations.
Recommendations towards COP22, Habitat III
Include decentralised cooperation as a mean of implementation of the 5-year action agenda and a concrete way to implement the NDCs: "Support the exchange of knowledge and technology transfer between cities and regions around the world, including through decentralised cooperation." [1] (COP22)
Improve the traceability and guarantee a direct access to the Green Fund and other funding opportunities (in particular European programmes) for local stakeholders in the framework of their climate partnerships between territories. (COP22)
Recognition of partnership between territories as a mean of implementation of the New Urban Agenda (Habitat III)
Foster development/environment education and awareness raising of citizens on the challenges of climate change – building on local governments and local stakeholders activities of development education.
Ensure national enabling legal environment for the setting of climate decentralised partnerships
Collection of geographically disaggregated data to better assess the impact of local projects
[1] Lima-Paris Action Agenda "A 5-year vision", http://newsroom.unfccc.int/media/544092/lpaa-five-year-vision.pdf  p4; 12/2015
Governance of the coalition :
Commitments of the coalition :
Roadmap :
Initiatives the coalition could support :