Climate and Territories Summit 2015
Lyon, France
The Climate and Territories Summit, which brought together more than 1,400 people from 73 countries on 5 continents, was part of the official agenda of the French Presidency of COP21 and was marked by the presence of the President of the French Republic, François Hollande, and many key figures in the climate negotiations.
Six months before COP21 and two months before the conclusion of the UN's Sustainable Development Goals in New York in September, the World Summit on Climate and Territories was a decisive step before Paris.
Indeed, this summit was the main global event bringing together all non-state actors before COP21: local authorities and sub-state governments, the business world, NGOs, social partners, scientists and experts.
The Summit, the origin of Climate Chance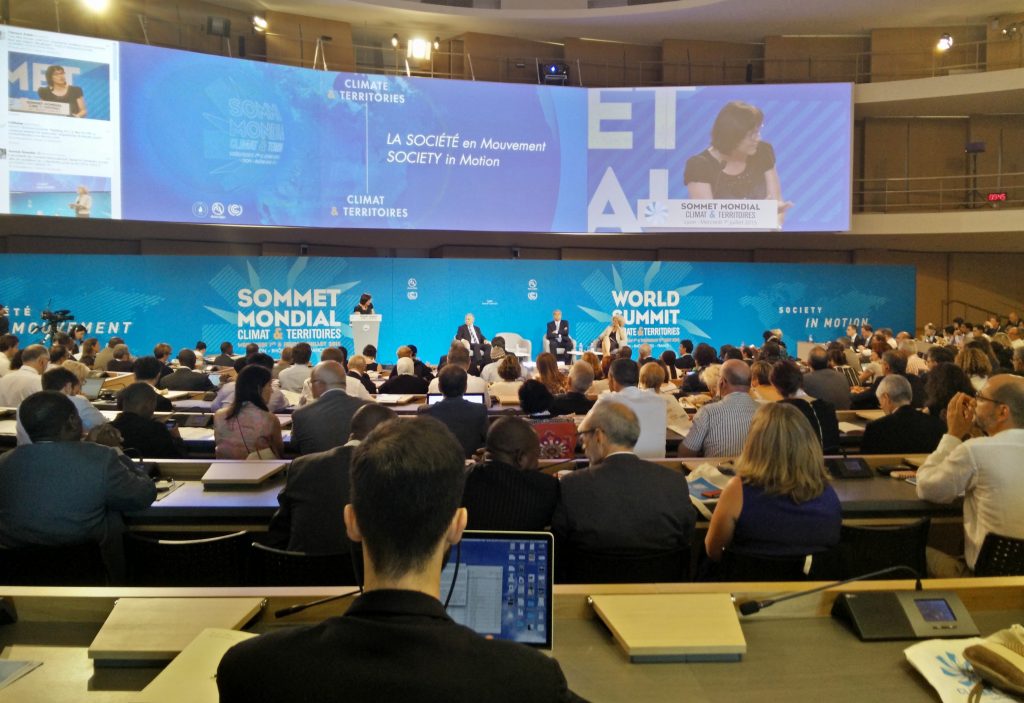 The goals of the Summit
For the first time, a summit was organized by global networks of communities and non-state actors to make their voices heard by the negotiating states before the 2015 Conference of the Parties (COP21), with work already underway in 10 thematic workshops led by these networks.
The objective of this summit was twofold:
to highlight the commitment of stakeholders from the territories who wish to contribute to the solutions agenda
to put forward collectively worked proposals/amendments on the official text of the negotiations for COP21 leading to the Paris Accord.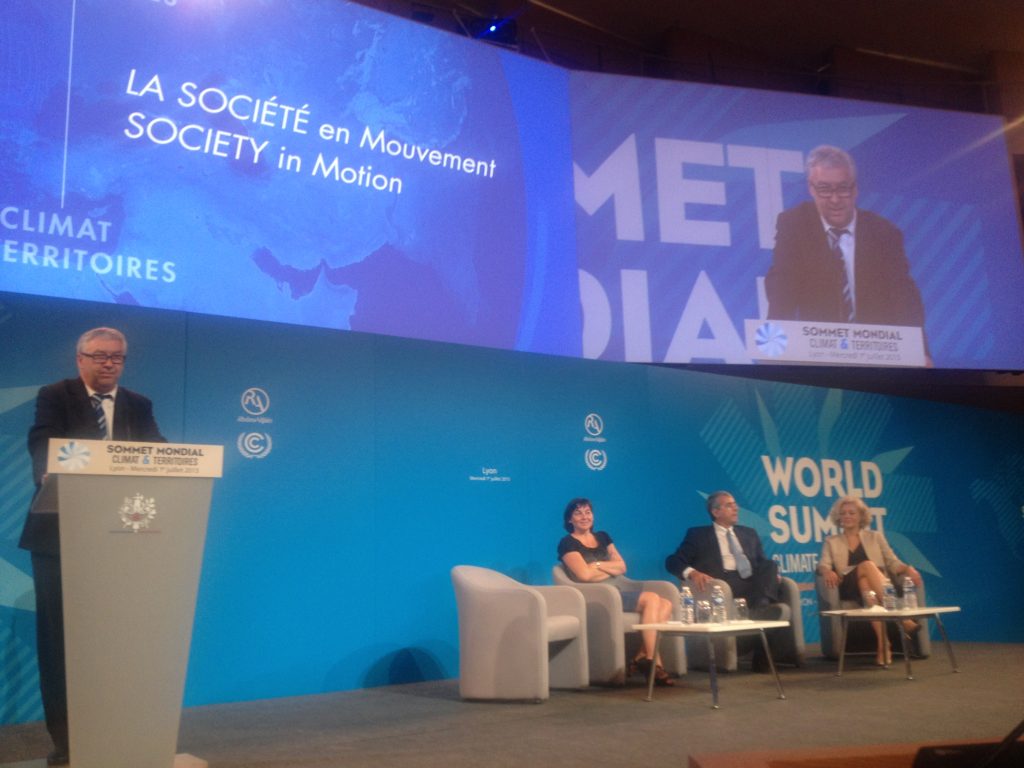 During this Summit, some ten thematic coalitions were set up and three founding documents were produced:
A Summit declaration on the importance of a territorial approach to the fight against climate change and on the inseparable link with development issues.
Strong commitments from networks of local authorities on reducing GHG emissions on their territory in the short and long term, as well as on mobilising their members.
A series of specific proposals for COP21.
Documents from the Summit
Climate Chance in the media (French only)
Videos