Newsletters
Discover our latest newsletters, all the recent news and ongoing projects of Climate Chance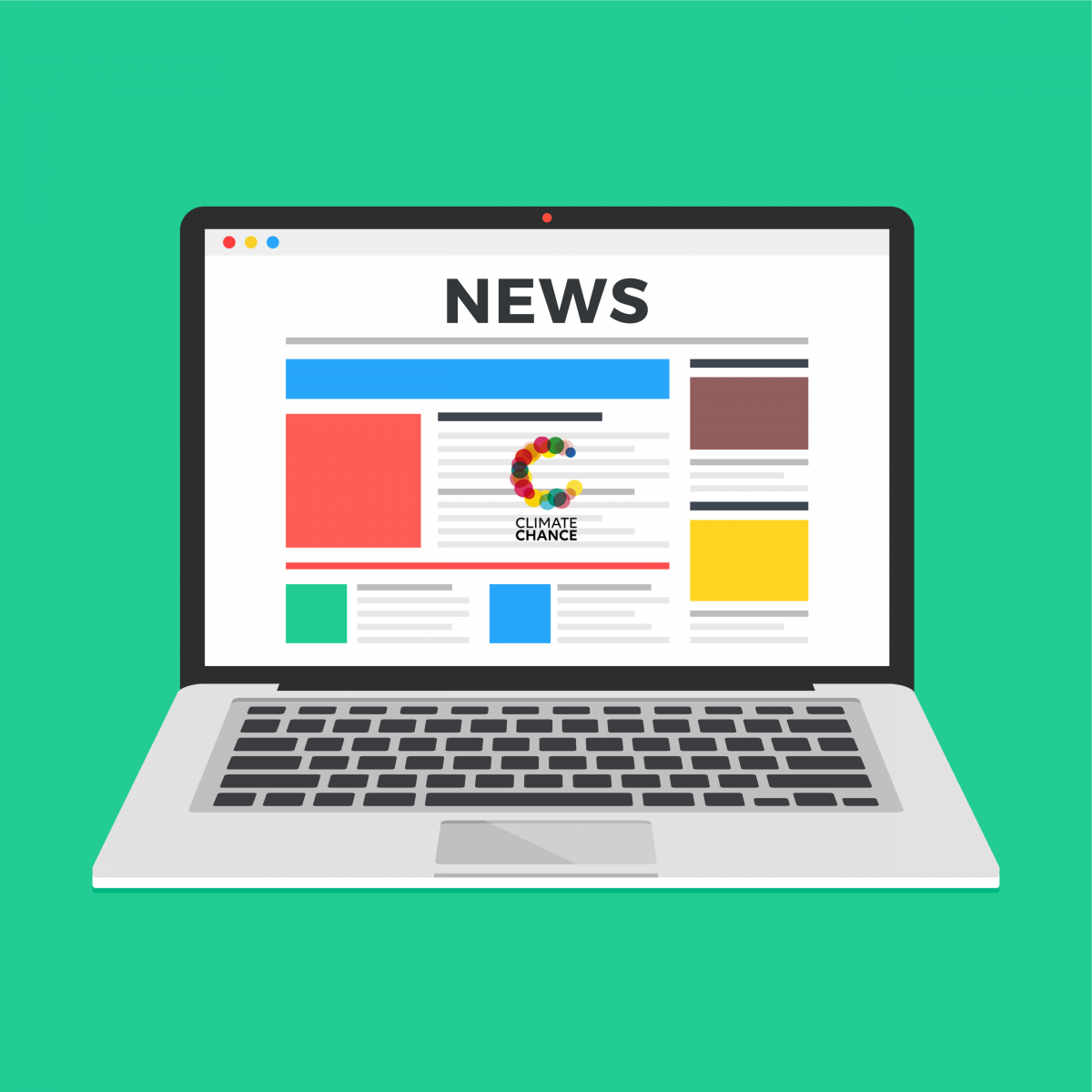 August 2021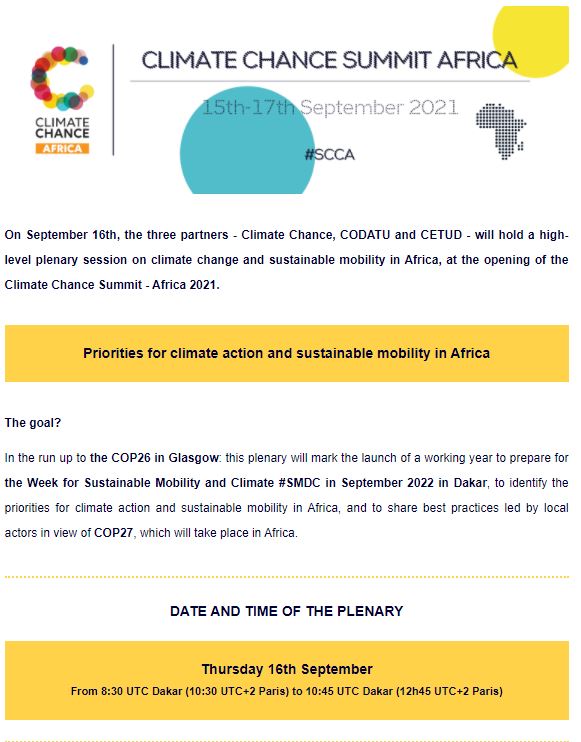 Save the date : From 15 to 17/09 Climate Chance Summit Africa 2021 – The16.09 Priorities for climate action and sustainable mobility in Africa 🌍
On September 16th, the three partners – Climate Chance, CODATU and CETUD – will hold a high-level plenary session on climate change and sustainable mobility in Africa, at the opening of the Climate Chance Summit – Africa 2021.
June 2021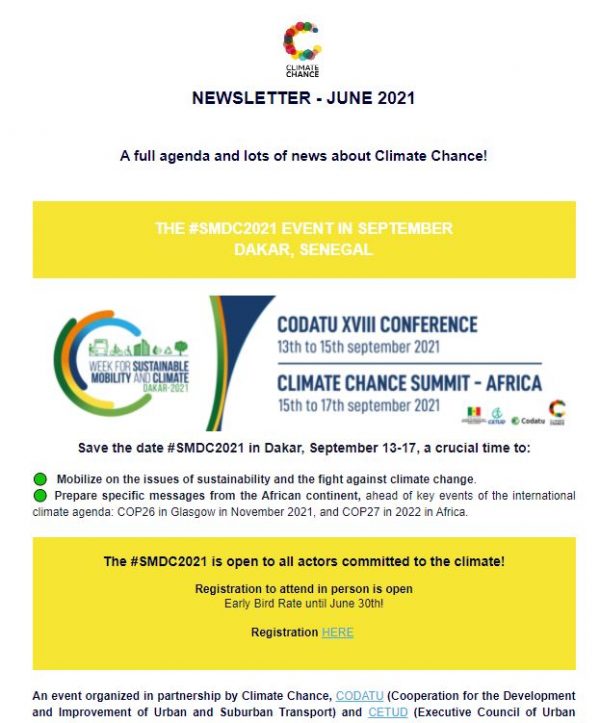 #SMDC2021 "Pre-COP" of African actors in September, New publications of the Observatory, Mission Climat with Glénat Jeunesse …
Save the date: the #SMDC2021 event in September in Dakar, Senegal – Success of the 2nd cycle of the African Sectoral Coalitions Virtual Workshops – New publications and projects of the Observatory …
May 2021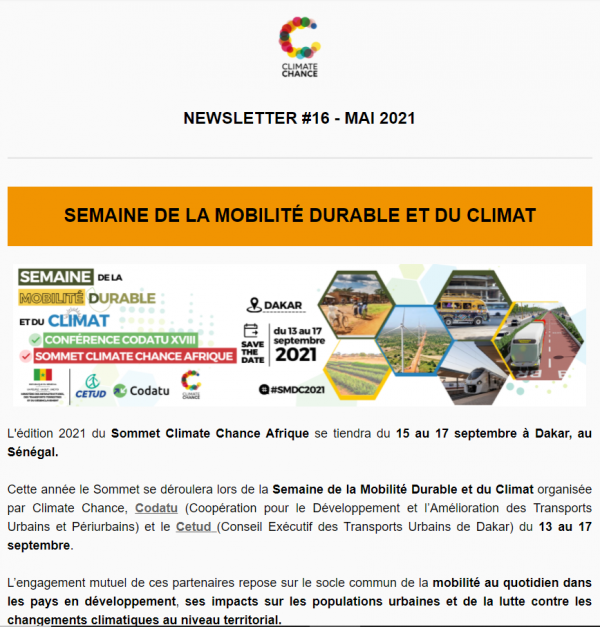 The Climate Chance Summit Africa is coming!
Climate Chance presents you the Week for Sustainable Mobility and Climate in which the Climate Chance Summit Africa 2021 will take place. We also call for contributions and present you the partners of the #SMDC.