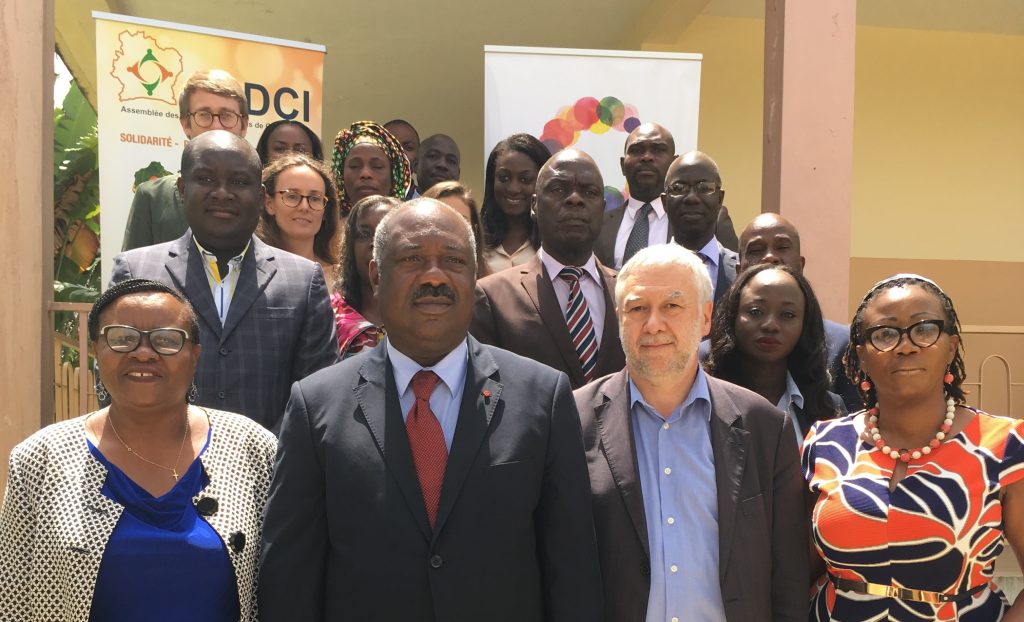 Official Announcement of the Climate Chance Summit Africa
The Climate Chance Association and the Assembly of Regions and Districts of Ivory Coast (ARDCI) co-organize a regional Summit dedicated to Climate Action in Africa: the Climate Chance Summit Africa 2018, which will be held on 28-29 June 2018 in Abidjan, Ivory Coast.
Climate Chance Summit Africa, 28-29 June 2018-Abidjan, Ivory Coast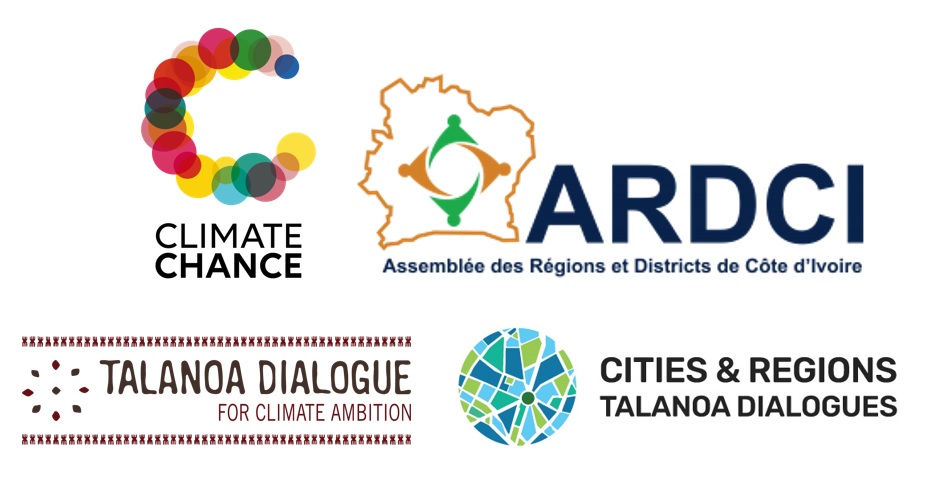 During a meeting in Abidjan of a steering committee convening organisers and partners, the Summit was officially announced by Ronan DANTEC, French Senator and president of the Climate Chance Association, and Vincent Kouaoh N'CHO, Deputy Governor of the District of Abidjan, representing Jeannot AHOUSSOU KOUADIO, Former Prime Minister, President of the ARDCI.
This event aims to convene a broad gathering of non-state actors from all over Africa (local governments, companies, NGOs, unions, youth organisations, indigenous peoples, women, the scientific community, etc.), key groups of the UNFCCC (United Nations Framework Convention on Climate Change) committed to combating climate change as well as their associated networks.A summit to share and support action geared towards fighting climate change in Africa, through actor coalitions brought together in 10 thematic workshops which will highlight good practices (exemplary and inspirational climate action projects) and define sectoral and operational roadmaps adapted to the context in African territories.
More information about the Summit will follow shortly (registration, program etc.)
Do you want to know more about this event? Please contact us at mobilisation@climate-chance. org
Overview of the Summit
3 keys objectives
1. Bringing together non-state actors from all backgrounds and taking stock of the progress of non-state climate action in Africa.
2. Working on sectoral and operational African roadmaps, establishing a link between climate and development stakes, providing a prominent position for the great adaptation stakes of the continent, offering to provide a link between climate funding and field agents, and involving non-state African actors from all backgrounds.
3. Delivering common messages, action priorities, commitments, concrete proposals and recommendations from non-state African actors with respect to climate stakes, to be highlighted during the various events on the international climate agenda, with a focus on funding access.
Creation of operational African coalitions
Climate Chance Africa will be a launching pad for stepping up concrete initiatives. To achieve this goal, action coalitions, to step up projects and support the capacity to act against climate change, will be constituted :
Disseminate strategic information
Facilitate access to funding
Support the creation of professional training programmes in step with the economic stakes of climate action
The action coalitions will be steered by international actors and field agents, with the support of the Climate Chance Association.
The operational roadmaps for Africa
10 sectoral roadmaps: non-state African actors' access to climate funding, sustainable sectors, sustainable town planning, territorial climate plans, sustainable agriculture and reforestation, access to renewable energies and energy efficiency, sustainable urban mobility and transport, adaptation, sustainable building and construction, education and training
Consisting of quantitative objectives, progress indicators, working methods and a schedule.
Highlighting the commitments of the African continent in international negotiations on climate
The summit will serve to establish messages specific to the African continent, to demonstrate its commitment as well as to clarify the specific demands and proposals of the local actors who combat climate change in Africa. The African position will then be advocated within the framework of international events and will contribute in the Talanoa Dialogue process.
Integrating the Climate Chance Summit Africa 2018 into the international agenda:
Regional Forum for Intermediate Cities (Chefchaouen – Morocco, 5-7 July 2018).
Global Climate Action Summit (San Francisco – USA, 12-14 September 2018)
COP24 (Poland, 3-14 December 2018) / Talanoa Dialogue
Africities (Morocco, 20-24 November 2018)
France-Africa Summit 2020: main theme "Sustainable City"
Pre-programme for the Climate Chance Summit Africa 2018
2 plenary sessions
Opening Plenary Session on 28 June in the morning: African non-state actors faced with the challenge of climate change and of funding climate action: Do the initiatives match the needs?
Closing Plenary Session on 29 June in the afternoon: How to mobilise non-state African actors from all backgrounds => Talanoa Dialogue format: Where are we? Where do we want to go? How do we get there?
10 workshops
•  Facilitating access by non-state African actors to climate funding
•  Forming sustainable sectors
•  Sustainable town planning for African cities
•  Activating territorial climate plans in African territories
•  Developing sustainable agriculture that conserves the soil and fosters reforestation
•  Stepping up access to renewable energies and energy efficiency in Africa
•  Fostering sustainable mobility and transport in Africa
•  Anticipating adaptation issues in Africa, especially with respect to water resources
•  Sustainable buildings and construction
•  Education and training
6 focus groups : stock-take meetings on current initiatives
The Covenant of Mayors in Sub-Saharan Africa and civil society involvement / CoM SSA
The Climate Chance Observatory on non-state climate action; which data should be used to measure greenhouse gas emissions in Africa? / Climate Chance Association, UCLGA
Under 2 Coalition (to be confirmed) / The Climate Group
Re-evaluation of the national contributions of African countries / UCLG-A, Climate Chance Association
The research world and its contribution to climate stakes in Africa / National Polytechnic Institute of the Ivory Coast
Decentralised cooperation (to be confirmed) / Decentralised Cooperation Coalition