Russia • As Russia's climate policy comes under fire, burning forests risk depleting carbon sinks
Climate change poses a great challenge to Russian forests. This case study looks at the policies that the Russian Federation and non-state actors have implemented in recent years to mitigate this trend.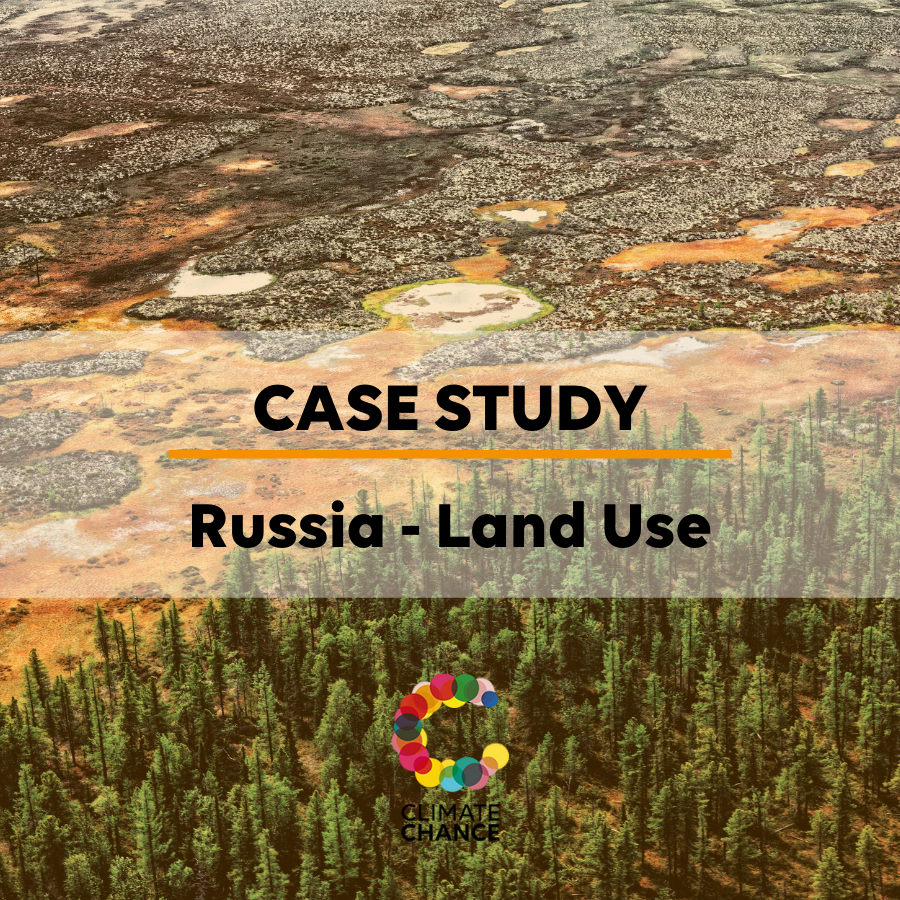 Angelina Davydova • Office of Environmental Information • Timothy Nutter • Office of Environmental Information Alexey Kokorin • WWF Russie • Antoine Gillod • Observatoire Climate Chance
Contents
Russian forests, a potent carbon sink in depletion.
Facing ageing forests threatened by intense wildfires, the federal government engages reforms.
• Drivers of transformation in Russian forests
• Russian 2030 climate objectives' high dependency on reversing the trend of LULUCF absorption.
• Reforms in forestry management engaged at national level.
Federal and regional governments on the frontline to adapt to increasing climate-driven fires.
The Russian major wood industry demonstrates leadership in forestry certification.
NGOS, a driving force to education and to support business initiatives and raise education about forestry.
Key takeaways
Russian national greenhouse gases levels are almost stable, around 32% of 1990 levels excluding netabsorption/ emissions from Land Use, Land-Use Change and Forestry (LULUCF), and 49% of 1990 levels including LULUCF (2017).
Yet, according to BAU scientific scenarios, Russia is facing a slow but steady depletion of the net absorption capacity of its forests by the 2040s, due ageing trees, record-breaking forest fires and change in purpose of felling trees.
Facing record-breaking forest fires over the last few years, the Federal government has engaged in reforms to extend local governments ability to fight fires remote from human settlements, protect areas from exploitation and encourage effective forestry management.
With over 56 million FSC-certified hectares of forest in 2020, up from 49 million in 2019, Russia stands out as a
leading country in forest management certification.
International and local NGOs prove indispensable to drive voluntary initiatives from business such as reforestation, sustainable forestry management and deforestation-free supply chains.