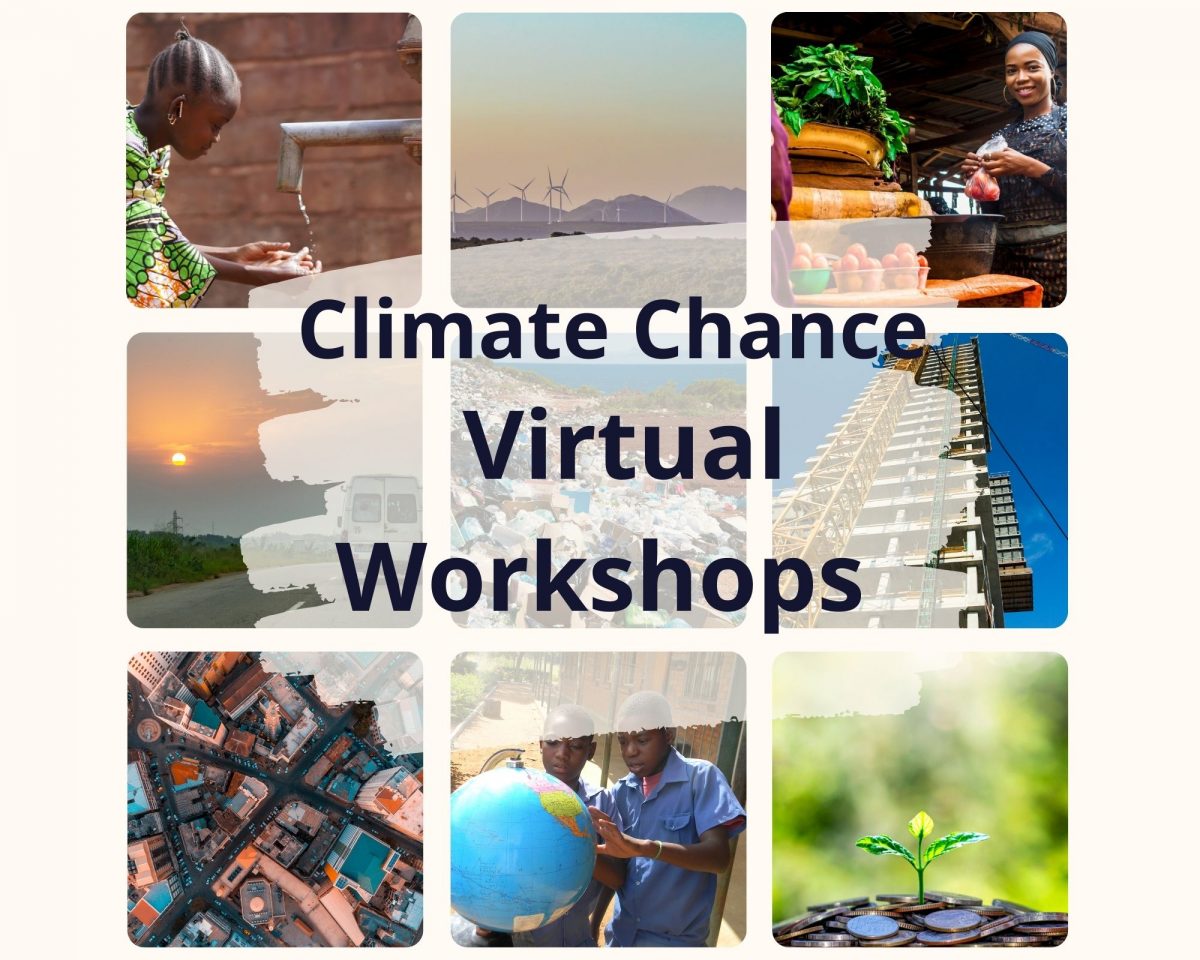 Climate Chance reboots its work with its African coalitions: 10 Virtual Workshops to come from February 4th!
Climate Chance is pursuing work with its multi-stakeholder network and will be rebooting progress on the roadmaps of its African coalitions on 10 key #climate and #biodiversity topics in #Africa. Join the Climate Chance Virtual Workshops from the 4th of February 2021!
Following the launch and success of our first round of Virtual Workshops in 2020, Climate Chance is organising a second round with new objectives, involving all non-state actors of the African coalitions as well as new « biodiversity » actors. 
The objectives of this second round:
Integrating elements for Nationally Determined Contributions in the roadmap: field projects that can influence national objectives, or even be taken into account by national governments.
Completing the roadmaps with biodiversity objectives while associating all non-state actors and adapting the needs to the African context. 
An important issue for this second round of Virtual Workshops is to work on the definition of « biodiversity » objectives in line with the « climate » objectives already present in the sectoral roadmaps, in order to consolidate action plans that are equal to the coming challenges, both climatic and related to biodiversity.
This second round of Virtual Workshops, launched on Thursday 4th February 2021, provides a virtual and collaborative workspace for all coalition members; it is also open to all stakeholders and citizens wishing to contribute to the progress of the thematic roadmaps!
The members of the African coalitions, invited to take part in these Virtual Workshops, will be on the front line to co-build the new objectives of the roadmaps to be used as the key messages to take to the major upcoming events in 2021 (#COP26, #COP15, #IUCN Congress etc).
The 1st Virtual Workshop will be held on Thursday 4th February, then join us twice a month, on Thursdays from 3 to 4 pm (Paris time). Simultaneous French/English translation.  
Full programme below.