European Energy Transition Congress
The European Energy Transition Conference, the annual meeting of European actors engaged in the energy transition and climate change adaptation, will take place from 12 to 14 January 2021, at Dunkirk.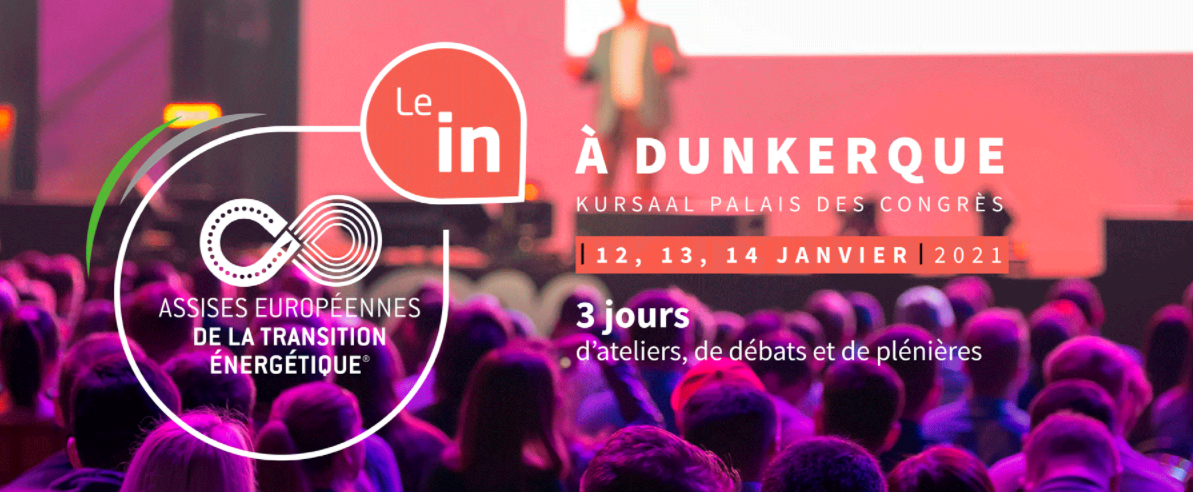 3 days of workshops, debates and plenaries
Mobility, town planning, rurality, the circular economy, employment, new technologies, management of information systems, social innovations, cooperation or again planning… All the local and regional players committed to energy transition – elected representatives, citizens, businesses, researchers, university dons, industrialists and technicians will all be present at this conference.
Climate Chance will be holding an "inspiration" event!
On Tuesday 26 January from 3 to 4.30 pm, join Climate Chance in the Assises during its Inspiration Workshop: « Making climate plans from pieces of the same puzzle!« 
Climate Chance provides a comparative analysis of France, the United Kingdom and Germany in terms of the legislative and policy frameworks proposed to local authorities to facilitate the formulation, implementation and monitoring-evaluation of local and regional climate plans. We also propose to explore in each of these countries concrete mechanisms to facilitate the articulation between local and regional plans and national climate strategies, once again in the three main phases of the project.
Find more information, news and updates here.