Climate Chance Summit Africa 2020 [postponed]
The 2020 edition of the Climate Change Africa Summit, co-organised with ICLEI Africa, scheduled to take place from 13 to 17 September 2020 in Kigali, Rwanda, is postponed like many events, due to the health crisis linked to Covid-19.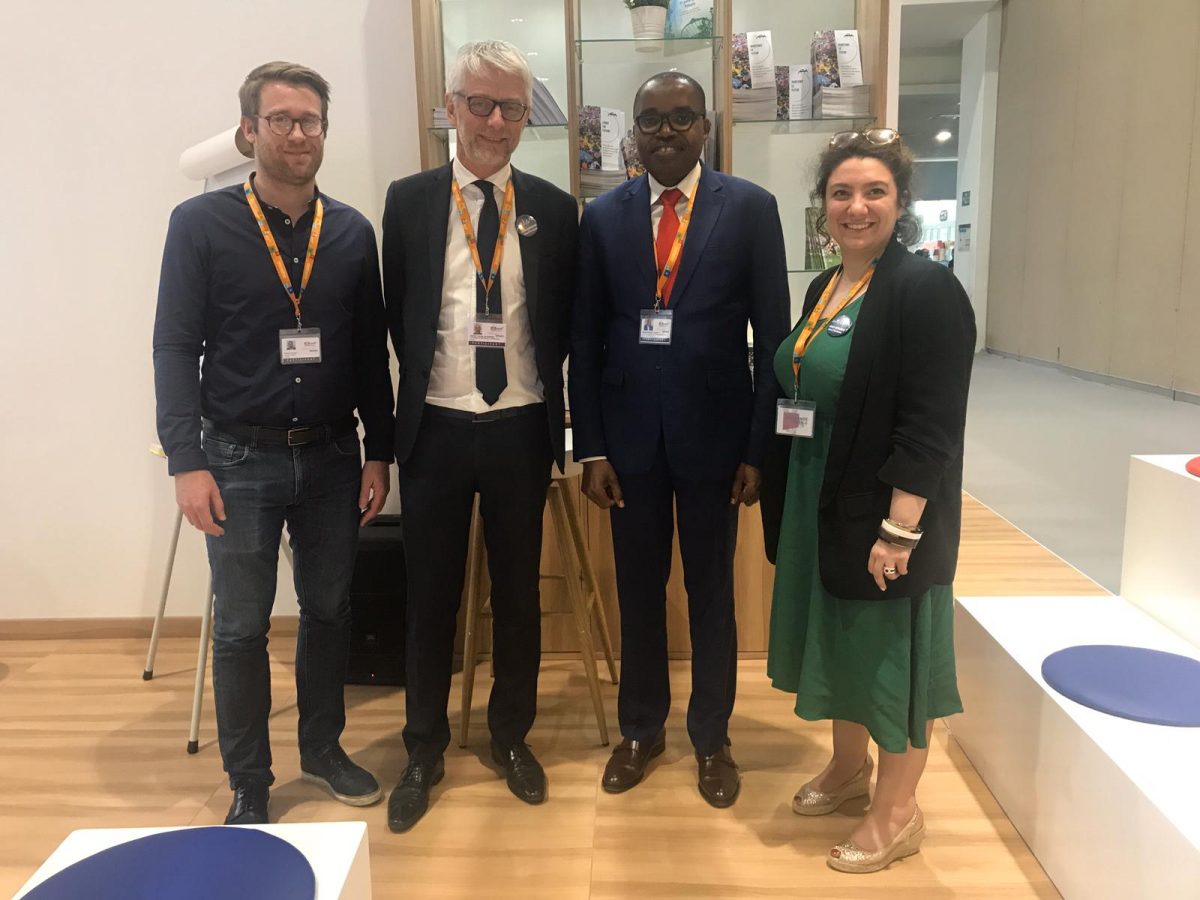 The Climate Chance Summit 2020 that was due to take place in Kigali, from 13-17 September 2020, has been cancelled.
We are already preparing, with the unknown health conditions, a 2021 edition of our summit in Africa and will continue to keep you informed. In the meantime, we are working with our partners on the organisation of events, meetings, webinars… virtual events for the second half of 2020.
[As a reminder…]
During the 10th Edition of the World Urban Forum in Abu Dhabi (WUF), Climate Chance, together with ICLEIAfrica and the Rwanda Association of Local Government Authorities (RALGA),  officially announced the next Climate Chance Africa Summit that will take place in Rwanda in September 2020 alongside ICLEIAfrica's « Local Climate Solutions for Africa Congress ».
This announcement was made on the French Pavilion of the « Abu Dhabi Exhibition Center » alongside:
Frédéric Vallier, Secretary General of the Council of European Municipalities and Regions (CEMR-CCRE)
Yves Laurent Sapoval, from Global Alliance on Building Construction (GABC)
Innocent Uwimana, President of the Rwanda Association of Local Government Authorities (RALGA)
Ladislas Ngendahimana Secretary General of the Rwanda Association of Local Government Authorities (RALGA)
Juliet Mekone Sale, Regional Director of West Africa at ULCG Africa
Agnès Lamptey, representing the Ministry of Local Governments and Rural Development of Ghana
The Climate Chance Africa Summit 2020  will once again bring together non-state actors from across the African continent to discuss and exchange views on crucial environmental and climate issues. For the organisation of this event, Climate Chance is partnering with ICLEIAfrica, a specialist in sustainable urban development, and will also benefit from the support of the City of Kigali:
Follow all updates
On the official Summit Webpage
Check out of partner's wepage « Local Climate Solutions for Africa»!