Economic transition (sustainable supply-chains,circular economy, employment)
Innovate4Cities Conference 2021
Innovate4Cities is Global Covenant of Mayors' city-focused research and innovation initiative for climate action. The 2021 Conference will bring together science and innovation, policy and practice to enable cities to take accelerated and more ambitious climate action.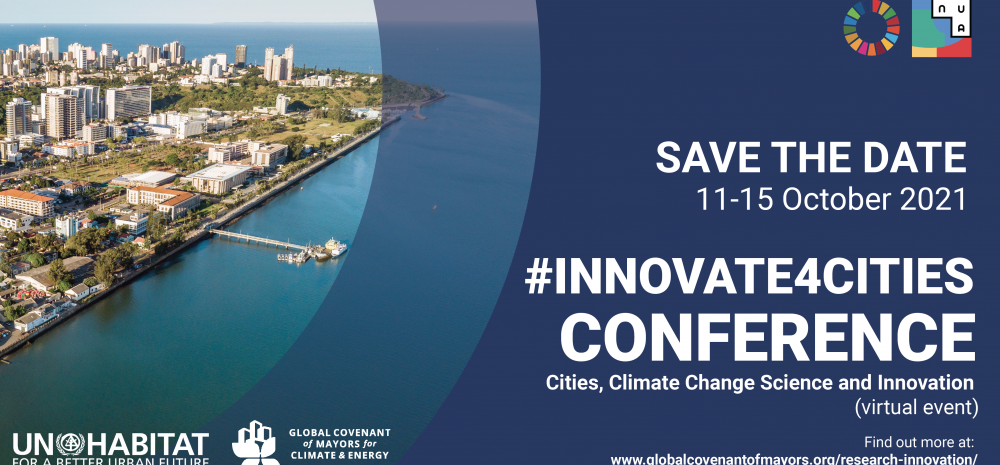 Cities, Climate Change Science and Innovation
The Innovate4Cities Conference will bring together over 1,000 city leaders, scientists, researchers, innovators, academics, youth, and business people to advance pragmatic and action-oriented research and science that will help cities reduce their carbon footprint and increase resilience to climate change.
As a follow-up to the 2018 Edmonton Cities and Climate Change Science Conference, the Innovate4Cities 2021 Conference aims to bolster knowledge creation and solutions implementation and to mobilize the transformative potential of cities towards zero-carbon and climate-resilient cities. Especially in the aftermath of the COVID-19 pandemic, cities will be integral to identifying knowledge and innovation gaps, facilitating cooperation and securing necessary green investments in transitioning to a more just, healthier, safer and sustainable world.
source: https://www.globalcovenantofmayors.org/research-innovation/