Scientific Day Toulouse 2021
Organised by Météo et Climat Toulouse-Occitanie and the French Water Partnership, in association with theAdour Garonne Water Agency and Météo-France, this day is dedicated to the analysing the last three special reports of the IPCC, with special refernce to water as a resource. Climate Chance is a partner of this event.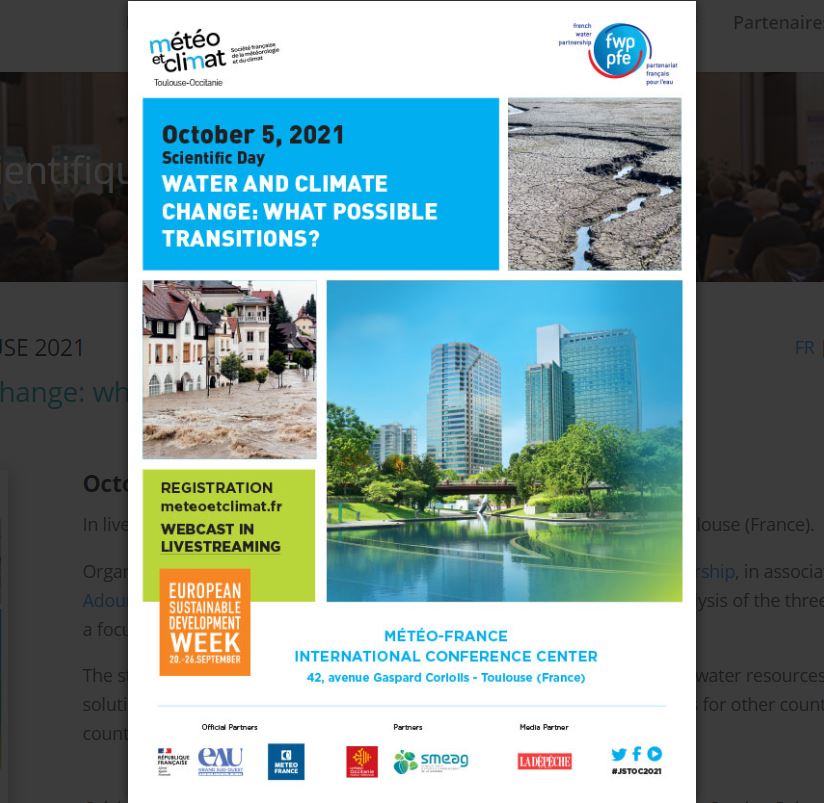 "What transitions for Water in the face of Climate Change?"
The issues at stake will be recalling the challenges imposed by climate change on water resources, but also presenting existing solutions or sharing experiences from our territories in order to draw lessons for other countries, particularly developing countries.