Territorial planning and territorial management
London Climate Action Week
Convening citizens and communities from across London, the London Climate Action Week will bring together experts and professionals from around the world.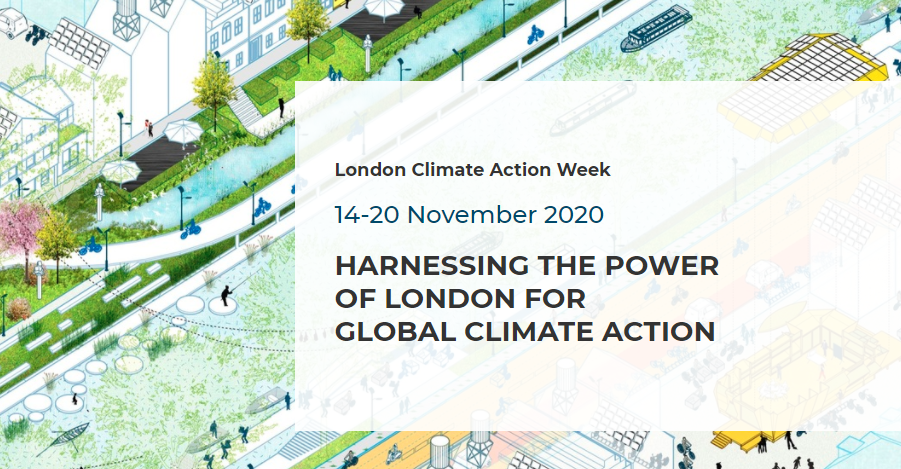 HARNESSING THE POWER OF LONDON FOR GLOBAL CLIMATE ACTION
London Climate Action Week (LCAW) is an annual event bringing together world leading array of climate professionals and communities to find solutions to climate change. It highlights London as a platform for whole of society action and, acts as an inclusive event for those inside and outside London to showcase action on climate change to a global audience.
The aim is to create an ambitious and lively climate cluster to tackle climate issues at LCAW and throughout the year. Climate change is a systemic challenge requiring all sectors and disciplines to work more closely together to develop and unleash innovative solutions.
The November series will be convened around four broad themes:
Green, Fair and Resilient (GFR) Recovery
Roadmap to COP 26/Glasgow
Building a Sustainable, Net Zero London
Whole of Society Climate Mobilisation
source: https://www.londonclimateactionweek.org/about