Economic transition (sustainable supply-chains,circular economy, employment)
Nature for Life – Putting Nature at the heart of Sustainable Development and Green Recovery
Co-hosted by UNDP, UNEP and CBD, the Nature for Life Hub will be a space for multiple events, discussing specialised topics, practical solutions and ambitious actions.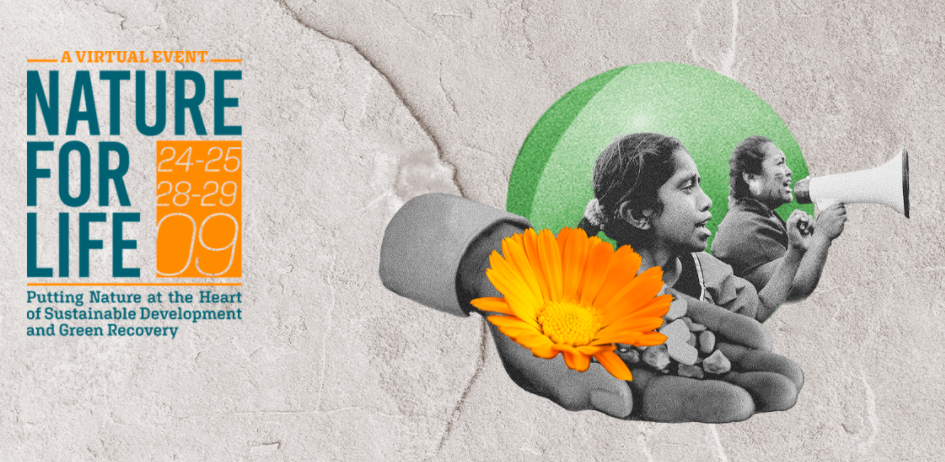 Working towards systematic transformations:
The themes of the Nature for Life Hub reflect the essential systemic transformations we must see if we are to bend the curve on nature loss, including:
Transform financial systems and redirect finance and investments in order to accelerate nature-based solutions, and accelerate the creation of a nature-based planetary safety net.
Strengthen governance and rule of law by ensuring a national nature-based safety net approach that protects and enhances the rights of people vulnerable to biodiversity loss.
Transform global consumption and production systems by fostering consumption and production practices that do not lead to the destruction of nature.
Catalyze systemic change that places nature firmly at the heart of national sustainable development and sectoral planning.
Mobilize demand for action for a nature-positive future across all of society.
Find the entire schedule here.
Find here the links to register for the different sessions.