U20 Summit (Urban 20)
Launched in 2017 to provide space for cities to engage in the G20, the U20 aims to facilitate lasting engagement between the G20 and cities, raise the profile of urban issues in the G20 agenda, and establish a forum for cities develop a collective message and perspective to inform G20 negotiations.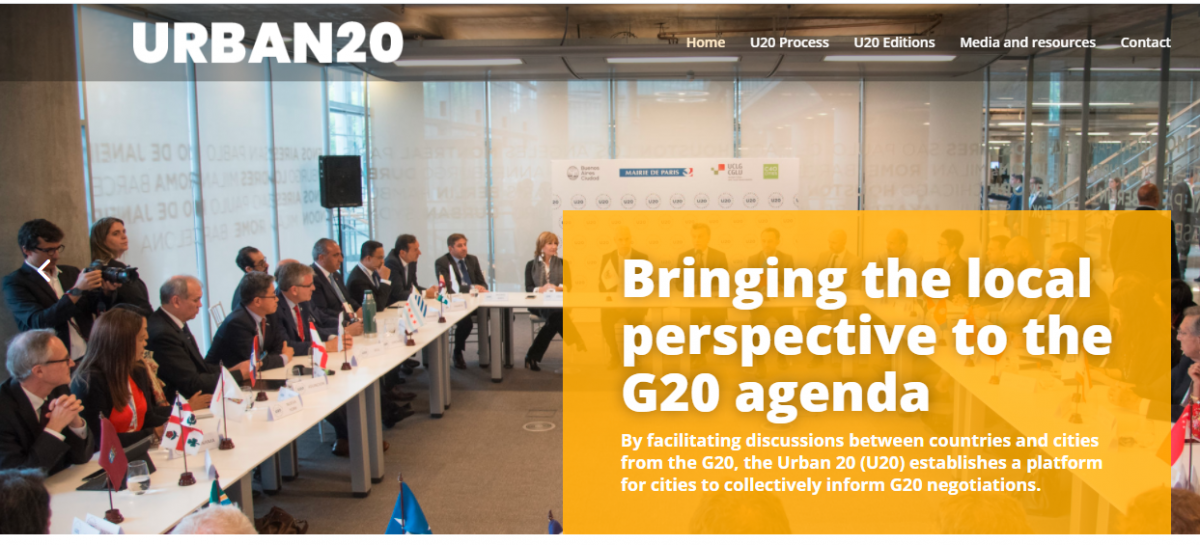 Bringing the local perspective to the G20 agenda
The U20 focuses on climate change and the nexus with the Sustainable Development Goals, and is convened by C40 Cities and United Cities and Local Governments (UCLG). The U20 works to coordinate a joint position between the mayors of major G20 cities and other global urban centres to inform and enrich the discussions of national leaders. It focuses on responding climate change by championing and accelerating the transition to carbon neutral, more inclusive and resilient societies. Contributions from the U20 are shared with the G20 Presidency and Heads of State. By making cities' voices heard in the G20, the U20 raises the profile of urban issues in the G20 agenda.
The 2021 Edition will be co-chaired by Milan and Rome.
source: https://www.c40knowledgehub.org/s/article/Urban-20-U20?language=en_US