Virtual Summit for Climate (SVC)
The Virtual Summit for Climate is ten days of online web conferences and workshops to support organizations in implementing concrete actions to fight climate change.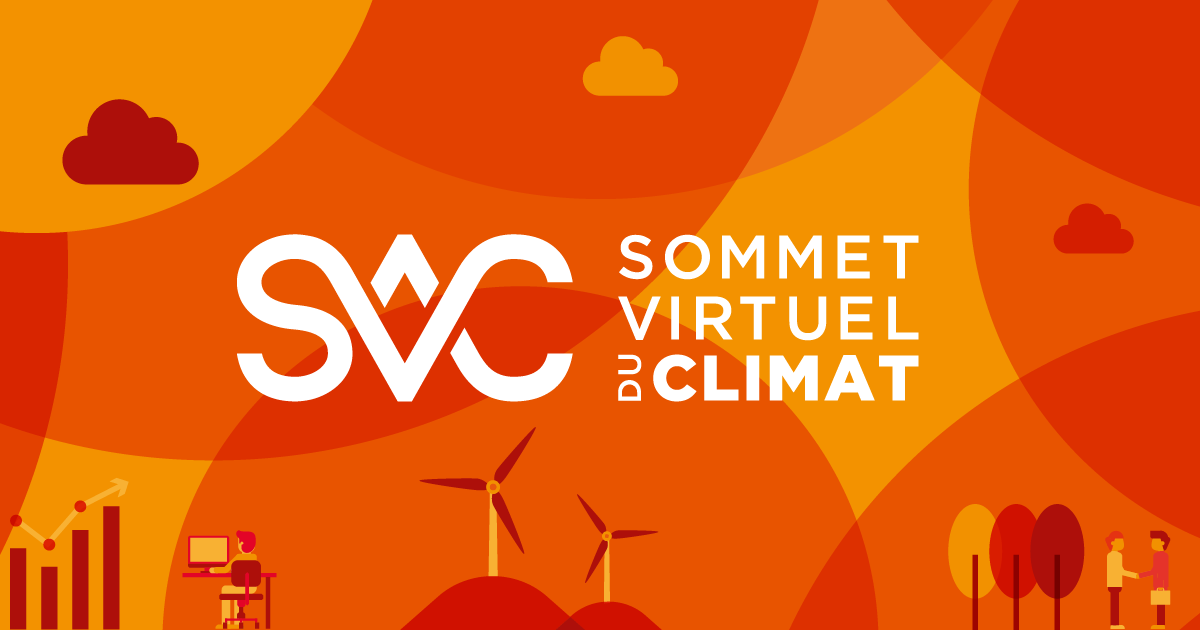 Contribute to the achievement of the goal of carbon neutrality by 2050
From June 19 to 30, the Virtual Climate Summit 2023 offers 30 webconferences and numerous online workshops for local authorities, companies and organizations around two main themes :
Companies and organizations: how to prepare and sustain your company to contribute to a decarbonized world?
Local authorities: how to achieve carbon neutrality and make your territory resilient?
How?
The SVC helps organizations take concrete action on climate change through :
Providing technical expertise and tools,
Inspiring feedback and concerted action.