Declaration of the Climate Chance Summit – Africa, 2018
The Declaration presses on priority issues of the climate mobilisation in Africa: reinforcing territorial strategies, access to finance, gender integration in public policies, increased participation of youth in decisions, priority to education and training, taking into account the adaptation issue, and exchanging data.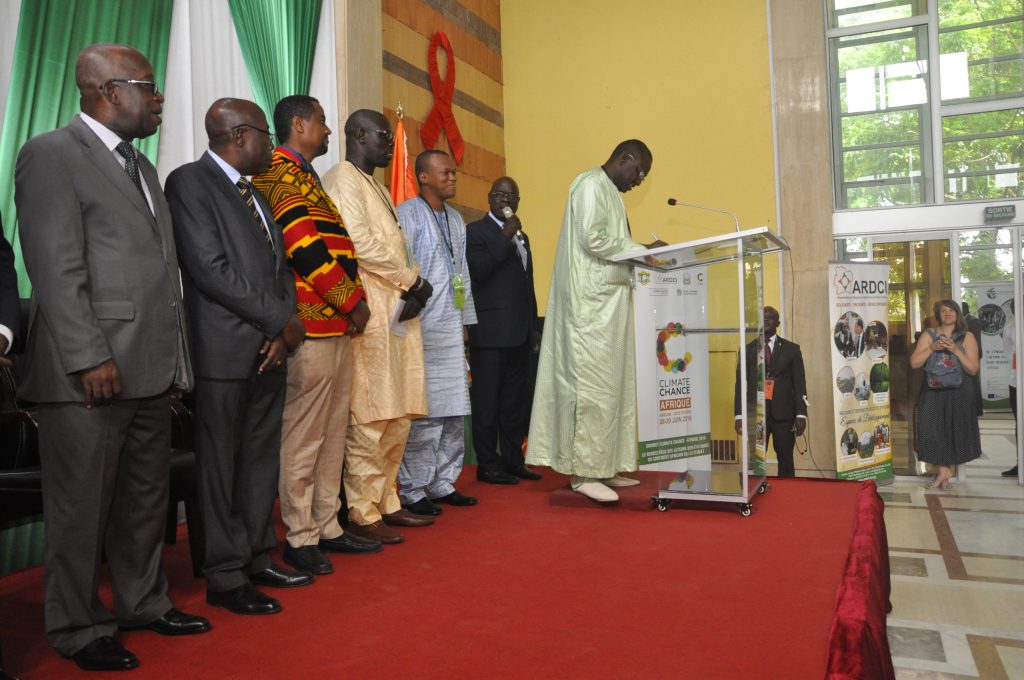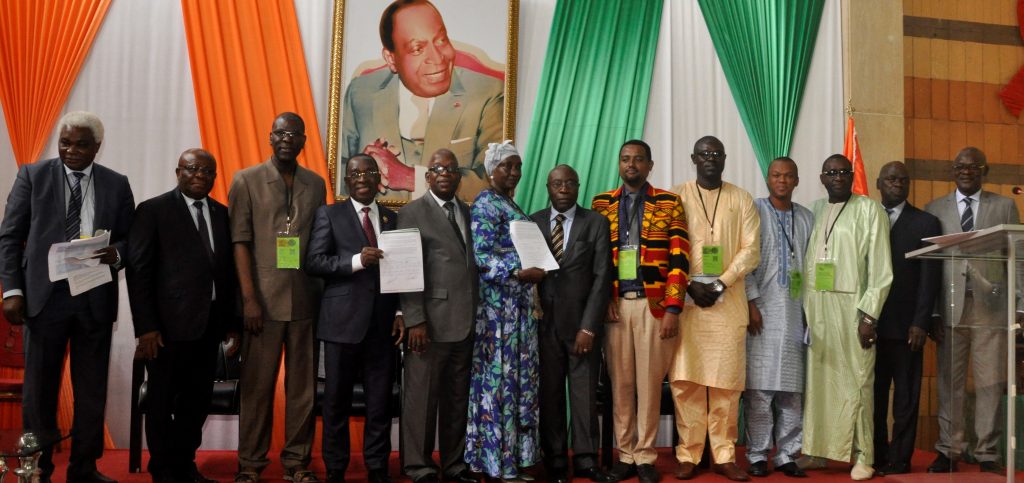 Thematic areas of action
On the 28th and 29th of June 2018, for the first Climate Chance Summit – Africa, the present non-state actors (local governments, businesses, youth and women organisations, environmental and development NGOs, indigenous representatives, scientists….) gathered in Abidjan and  confirmed together their engagement and priorities to fight climate change on the African continent.
First of all, they underline their will to reinforce their own actions, by gathering in major themes and by looking to better work collectively around key subjects:
Access to climate finance
Education and training
Sustainable planning for the African Cities
Territorial climate plans
Agriculture and deforestation (including land degradation and desertification)
Access to energy and energy efficiency
Sustainable mobility and transport
Adaptation and water issues
Sustainable buildings and construction
Sustainable supply chains
A collective work carried out at International level
The Africities Summit in Marrakech (end of November 2018) will be the opportunity to launch this collective work and we offer the UNFCCC, moderator of the Marrakech partnership (MP – GCA), the possibility to associate the organisations of the African coalitions during the next meetings of the climate action agenda. We also request from the High level Climate Champions to report back on this African mobilisation in the final synthesis of the Talanoa Dialogues, given that the Abidjan Summit represents one of the main "Talanoa Dialogue" meetings on the African continent.
Download the document