Climate Chance will participate in an Ewosmart webinar
Webinar, online
Anne Raimat, Director of Biodiversity at Climate Chance will participate in a webinar organized by EwoSmart, on the theme of delegation and participation of indigenous communities in the preservation of primary forests, in light of the One Forest Summit
Delegation and participation of indigenous communities in the preservation of primary forests
On February 9th, Anne Raimat, Director of Biodiversity at Climate Chance, will speak during an event organized by EwoSmart, in partnership with the Okwelians, Je m'engage pour l'Afrique, le Conseil de Suivi, and the Nouveu Sommet Afrique France.
Results from this discussion could be presented at the One Forest Summit in Libreville, Gabon, this March.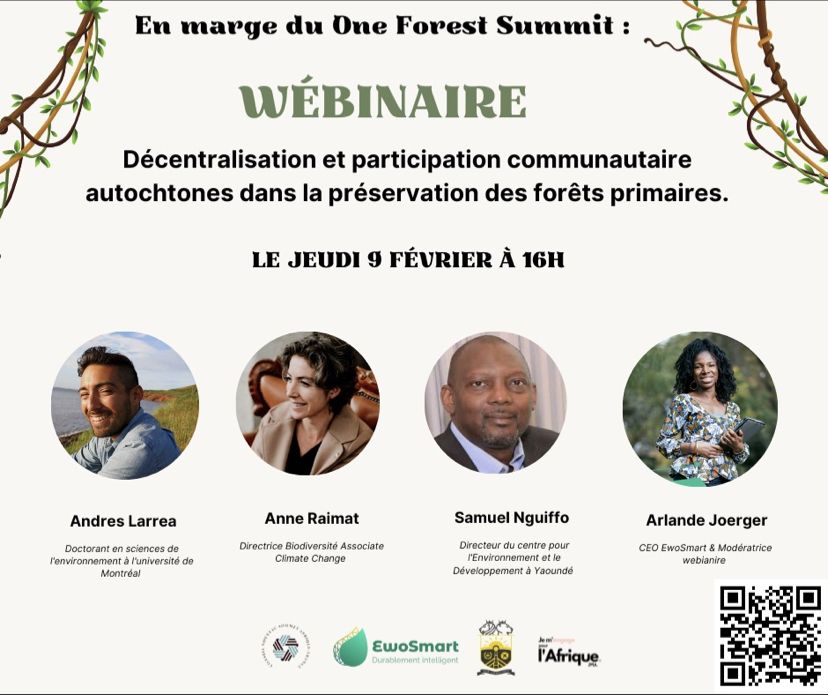 Registration and Practical information
Join us, online, on Thursday, February 9th, 2023 from 4:00-6:00 PM (French only)
Click here to register!