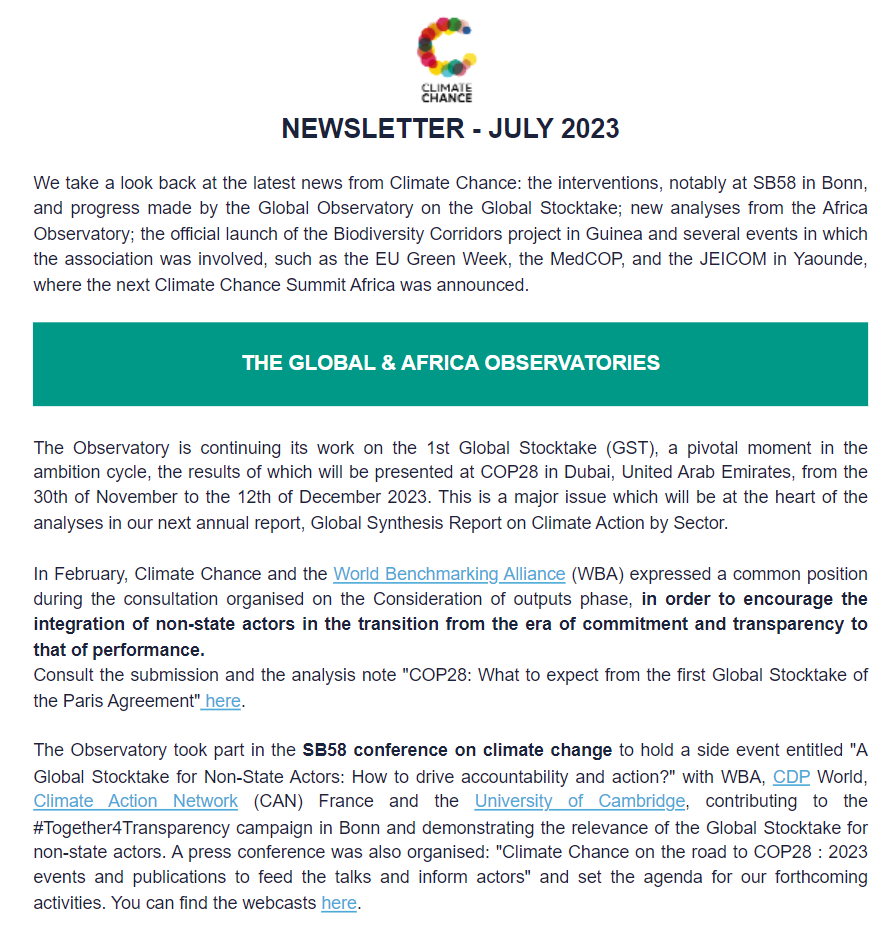 All our news in the July newsletter!
Latest news from Climate Chance: Speeches and events, developments for the Global and Africa Observatories, announcements and launches, etc.
Discover our latest news in our July newsletter.
In this July edition: the interventions, notably at SB58 in Bonn, and updates from the Global Observatory on the Global Stocktake; new analyses from the Africa Observatory; the official launch of the Biodiversity Corridors project in Guinea and several events in which the association was involved, such as the EU Green Week, the MedCOP, and the JEICOM in Yaounde, where the next Climate Chance Summit Africa was announced.