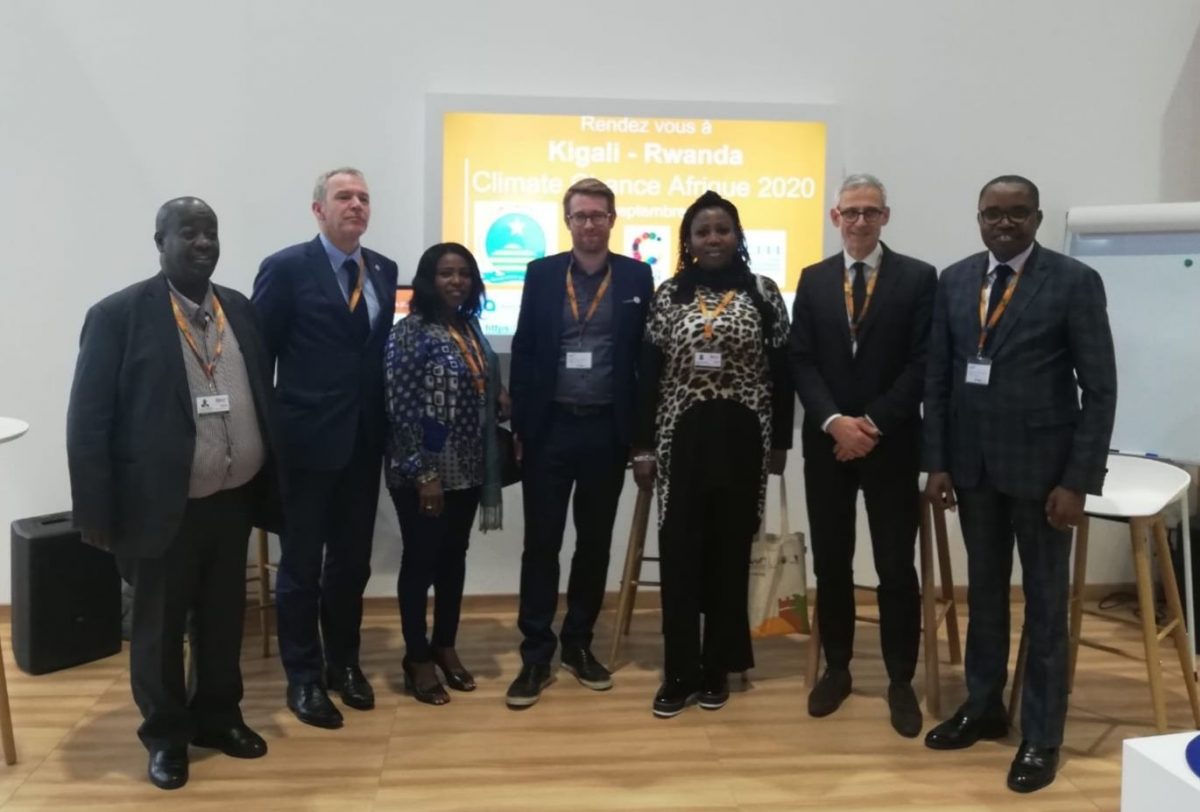 The next Climate Chance Summit Africa to be held in Kigali, from 14-16 September 2020
Four months after the previous Climate Chance Summit held in Ghana last October, Climate Chance has just announced the 2020 edition of the Climate Chance Summit Africa which will take place from 14 to 16 September 2020 in the City of Kigali, Rwanda and will be co-organised with ICLEI Africa.
The Climate Chance Summit 2020 will take place in Kigali, from 14-16 September 2020
During the 10th Edition of the World Urban Forum in Abu Dhabi (WUF), Climate Chance, together with ICLEIAfrica and the Rwanda Association of Local Government Authorities (RALGA),  officially announced the next Climate Chance Africa Summit that will take place in Rwanda in September 2020 alongside ICLEIAfrica's « Local Climate Solutions for Africa Congress ». 
This announcement was made on the French Pavilion of the « Abu Dhabi Exhibition Center » alongside:
Frédéric Vallier, Secretary General of the Council of European Municipalities and Regions (CEMR-CCRE)
Yves Laurent Sapoval, from Global Alliance on Building Construction (GABC)
Innocent Uwimana, President of the Rwanda Association of Local Government Authorities (RALGA)
Ladislas Ngendahimana Secretary General of the Rwanda Association of Local Government Authorities (RALGA)
Juliet Mekone Sale, Regional Director of West Africa at ULCG Africa
Agnès Lamptey, representing the Ministry of Local Governments and Rural Development of Ghana
The Climate Chance Africa Summit 2020  will once again bring together non-state actors from across the African continent to discuss and exchange views on crucial environmental and climate issues. For the organisation of this event, Climate Chance is partnering with ICLEIAfrica, a specialist in sustainable urban development, and will also benefit from the support of the City of Kigali:
In addition, Climate Chance and ICLEI Africa will be able to count on their partners to contribute to this third Summit:
Kigali, "cleanest city of Africa"
Nestled on many hills, the Rwandan capital that will host the Climate Chance Summit 2020 is populated by one million people and is particularly known for being the cleanest city in Africa. Indeed, the country's economic and cultural center has, since 2008, implemented a policy to ban non-biodegradable packaging and plastic bags. On the other hand, car use is severely restricted in the city centre, which is largely pedestrianised. Finally, Rwanda is known throughout the world for « Umuganda », a national day of general interest enshrined in the Constitution which takes place every last Saturday of the month and on which the inhabitants are obliged to participate in cleaning up the city and improving public spaces in general.
For more information on environmental policies in Rwanda, check out the Climate Chance Observatory's work on the matter, in the following two items:
Follow all updates!
On the official Climate Chance Summit Africa 2020 webpage here.
On social media: Facebook, Twitter and LinkedIn.
Check out of partner's wepage « Local Climate Solutions for Africa»!