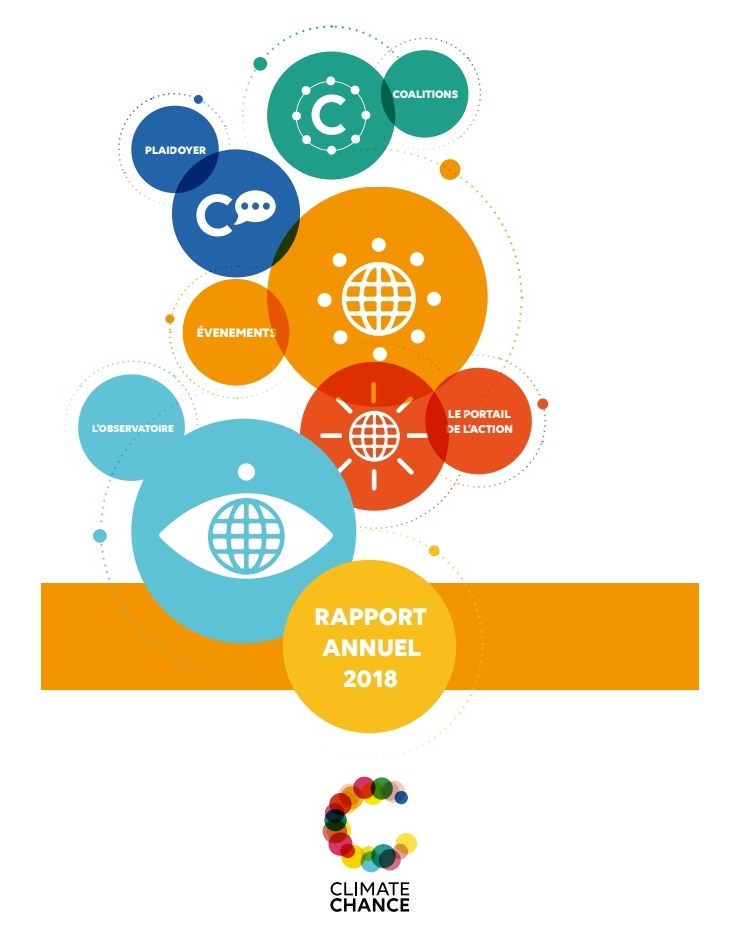 The Release of Climate Chance's 2018 Annual Report
Are you intrigued to know more about Climate Chance's activities during 2018 ? Find out more about all our daily action in the 2018 Annual Report.
2018, a year that marks the structuring of Climate Chance's new activities
In 2018,  the Association Climate Chance published its first Report of the Global Observatory on Non-State Climate Action. It also launched the Portal of Action in June 2019 and carried out various events.