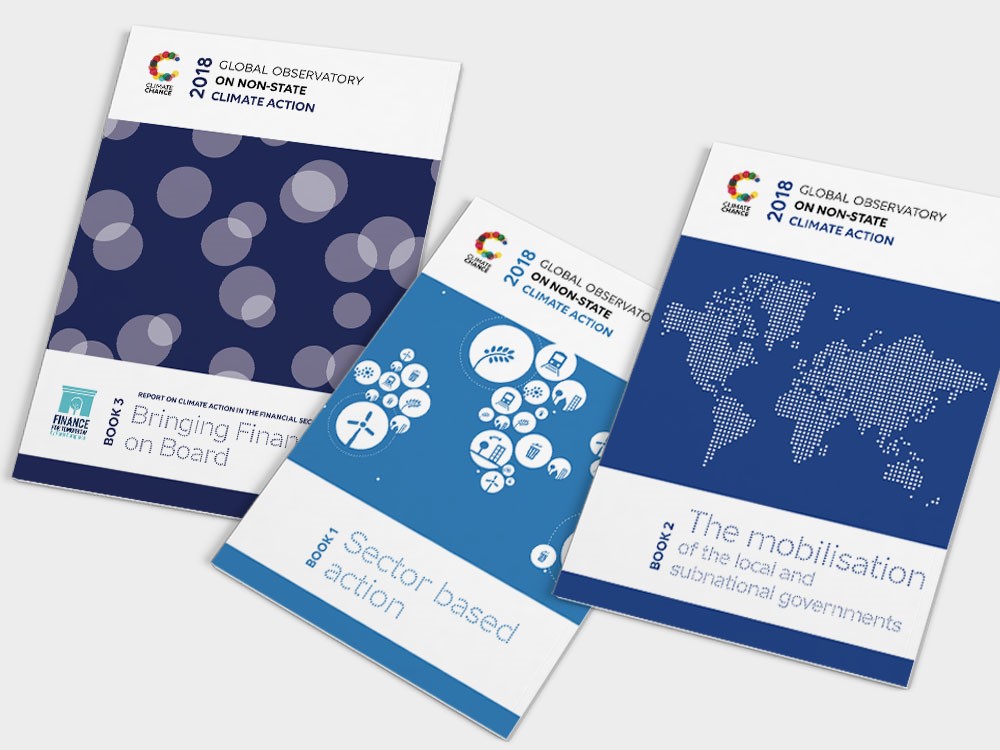 Side-event 12/12, 2pm : "Assessment and tracking of non-state climate actions: presentation of the 1st report of the Global Observatory of Non State Climate Action"
At COP24, debate and presentation of the report of the Observatory on non-State climate action with representatives of AFD, CAN-International, Schneider Electric, CDP, ICLEI, CEMR and I4CE
Where and when?
Side-event COP24
12 December 14:00-15:15
French Pavilion
Katowice, Poland
Description
The Global Observatory of Non State Climate Action aims to make credible the commitments made by non-state actors in their diversity, to highlight the actions, to propose recommendations based on quantified results, with insights into qualitative actions in all areas that emit GHGs. This provides a link to the national framework and further explains national emission trajectories.
The Observatory aims to analyze each year the non-state climate action independently and to publish an annual report, with multiple objectives:
To show the action potential of non-state actors against climate change, giving a global vision of the quantified trends and initiatives of non-state actors. Contextualization of these quantitative and qualitative data with the evolution of GHGs at the global, national and sectoral levels and with the climate actions of non-state actors. The cross-referencing of sector-specific emissions data with non-state actions will explain the significant changes in emissions observed.
Identify sectors or subjects where climate action is insufficient and faces problems of implementation or documentation.
This side-event will be an opportunity to present the first report of the Global Observatory on Non-State Climate Action, within the framework of COP24 and on the Pavilion of France, with various partners who have contributed to this publication.
Link to the report
Speakers
Speakers:
Ronan Dantec, President of Climate Chance
Antoine Gillod, Climate Chance Observatory
Nathalie Le Denmat, Head of evaluation and learning department AFD
Luc Gnacadja, former Minister of Environment of Benin, former executive secretary of the UNCCD
Sarah Strack, Deputy Executive Director, Climate Action Network – International (CAN-I)
Aurélie Jardin, Schneider Electric
Eva Banos Guisasola, CEMR
Simeran Bachra, Deputy Senior Manager for Cities, States and Regions, CDP
Ian Cochran, PhD- Senior Advisor Governance, Investment & Climate, Institute For Climate Economics
Maryke Van Staden, ICLEI