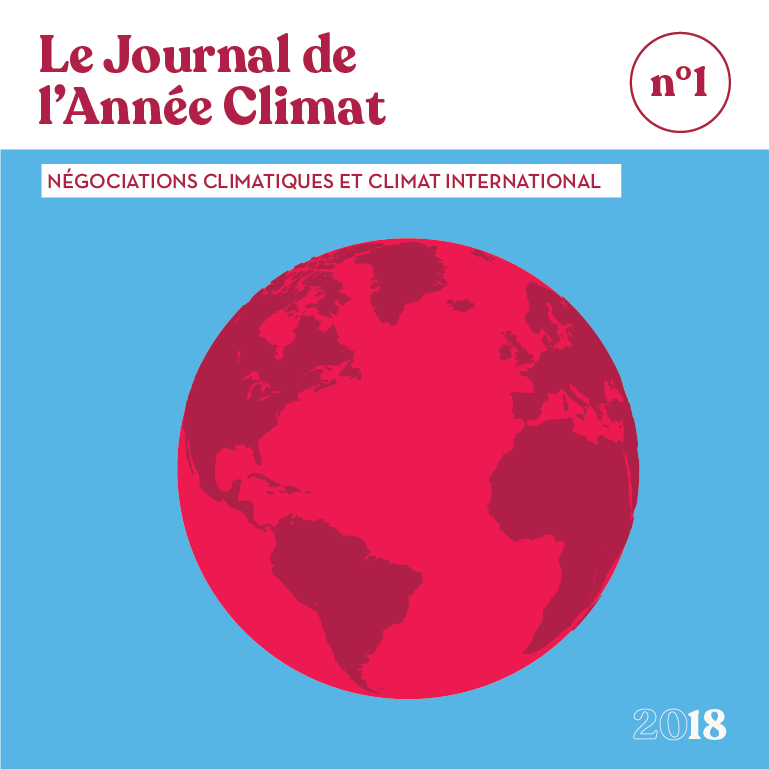 Climate Chance contributed to PlaceToB's Journal of a Year in Climate Change
The first ever Climate Journal of the Year has been released as the association PlaceToB joined forces with 7 other NGOs to share the year's climate story !
What is the Climate Journal of the Year?
The Climate Journal of  the Year is a collaborative and committed journal that takes stock of the entire year in regards to climate change, from one COP to another.
Humans and Climate Change, the REFEDD, Notre affaire à tous, CliMates, the GERES, Nature Rights and Climate Chance all joined forces, shared their perspectives and expertise in order to share the story of 2018's climate issues in France and across the globe.
What did Climate Chance contribute to this journal ?
Climate Chance contributed to this issue by writing two articles on specialist subjects: the African continent – by giving example of the Summits and our networking action for committed and active climate stakeholders in Africa – as well as the importance of monitoring non-state climate action by presenting the 2018 Climate Chance report that was published by the recent Global Observatory on Non-State Climate Action. The following are the two articles written by Climate Chance:
Africa at +3°C, adaptation will not wait (pages 32 to 36)
An observatory will change our perspective on tackling climate change (pages 37 to 40)
Download the journal (in French only)