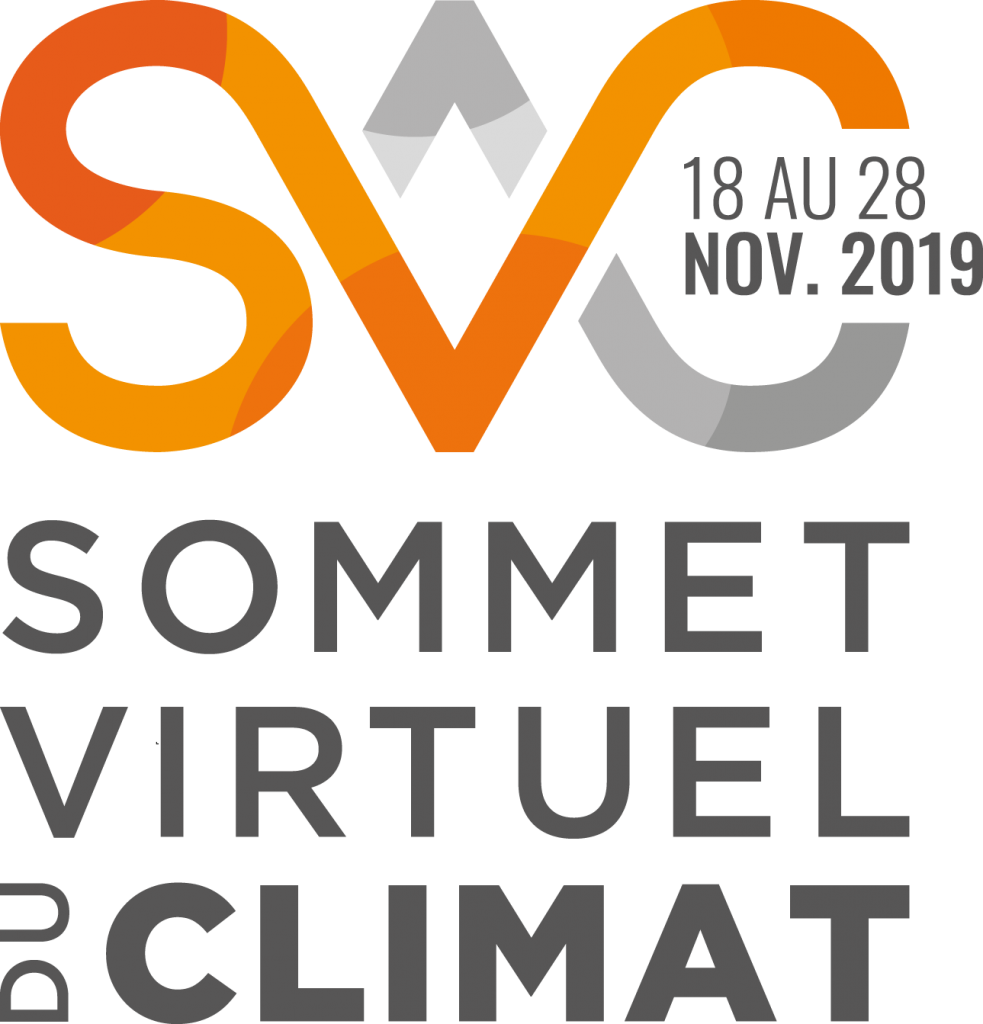 Climate Chance is a partner of the Virtual Climate Summit
The Virtual Climate Summit is the first event completely online. 8 days dedicated to climate change : 7 days of webconferences and 1 day of Online exhibition
The Virtual Climate Summit, what is it about ?
1st edition of the Virtual Climate Summit : the first event entirely dedicated to climate change and 100% online will take place from November 18 to November 28 of 2019 !
Aimed at companies, local governments, and financial operators, the Virtual Climate Summit intends to enable organizations to find solutions adapted to their needs and problems in the face of climate change, regardless of their level of commitment.
Co-organised by APCC, l'ADEME, ABC, CINOV and CEREMA, the event will articulate around :
about thirty webconferences, with expert interventions, testimonials and feedback from organizations
A closing day in virtual lounge format, to create a space of communication and exchanges open to the promotion of solutions
The call for proposals
Candidate to propose a topic of webconference to the 1st Virtual Climate Summit!
The 1st Virtual Climate Summit aims to help stakeholders identify the levers they can act on now and give them the keys to do so concretely and effectively.
The final goal, through some thirty web conferences in ten days, is to accelerate the implementation of climate change mitigation or adaptation actions by encouraging all organizations to contribute to fighting climate change at their level.
Businesses, local governments and financial operators will find at this Summit the answers to their questions under the prism of 3 major themes:
Businesses
How to prepare and sustain your business in a carbon-free world?
Local Governments
How to implement, finance and sustain a carbon neutral and resilient strategy across its territory?
Finance
How to effectively involve the financial sphere, what role in the face of climate change issues?
More information
Conditions of the call of proposals