Biodiversity - Forest - Land uses
Sustainable housing - Building
Territorial planning and territorial management
LoCS4Africa
ICLEI Africa's LoCS4Africa 2020 virtual congress,, in partnership with The Covenant of Mayors in Sub-Saharan Africa and others, will take place from 3 - 12 November 2020.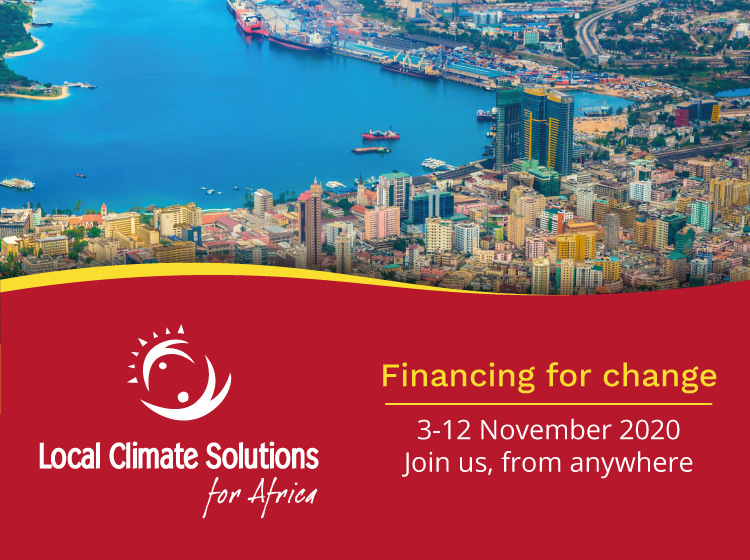 Local Climate Solutions for Africa, on the theme of "Financing for Change"
This year's Local Climate Solutions for Africa (LoCS4Africa) theme, Financing for Change, aims to respond to the growing acknowledgement worldwide that, to tackle climate change, city-scale finance must be mobilised. Local finance will give subnational actors access to the resources they need to respond effectively to climate change impacts that manifest at the local level, and harness the emission reduction potential in cities.
All levels of government are essential in unlocking funding for local action. Mobilising finance cannot occur without effective multi-level governance. In particular, national government plays a vital role in creating an enabling environment for cities to access climate finance. Similarly the private sector has a vital role to play in working with government to harness private and public expertise, innovations and resources.
When all relevant partners work together to unlock finance where it is needed most, implementing local, national and international climate change commitments is possible. We must increase the ambition of current climate change commitments if we are to keep global warming below 2°C, a threshold scientists have warned that, if crossed, would result in unprecedented impacts.
Source: https://locs4africa.iclei.org/
Climate Chance's contribution to LoCS4Africa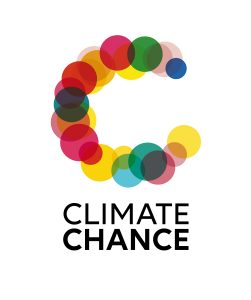 Climate Chance, institutional partner of ICLEI Africa's LoCS4Africa event, will be contributing to the overally programme by organising some online sessions.
More information to come very shortly!
Free registration here
In partnership with:
The Covenant of Mayors in Sub-Saharan Africa and others.
Co-hosted by:
Co-hosted by The Government of Rwanda, The City of Kigali and The Rwandan Association of Local Government Authorities (RALGA).
Institutional partners of LoCS4Africa