Africities
Marrakech, Maroc
From the 20th to the 24th of November 2018, the Africities 8 Summit brought together in Marrakech more than 5000 participants, who are local actors from the continent and partners from other regions of the world: ministers in charge of local governments; ministers of housing and urban development; ministers of public service; local authorities and elected officials; local and central government officials; civil society organisations; associations and trade unions; economic operators from the public and private sectors and from the social/solidarity-based economy; traditional leaders; researchers and academics; and international cooperation agencies.

Climate Chance actively participated in this event by organising the Session on the Ecological Transition in Africa, the Side-Event on the contribution of African non-state actors to the Talanoa Dialogue: Review of the Climate Chance - Africa Summit 2018, and finally the President of Climate Chance, Ronan Dantec, intervened in a plenary session during Climate Day on 22 November, where he announced the Climate Chance - Africa Summit in autumn 2019 in Accra, Ghana.
Presentation of the session
The ecological transition requires a rethinking of the priorities of local economies and their redefinition according to the principles of sobriety, energy efficiency and the circular economy. The choices that African cities and regions will make in terms of access to energy, land use planning, organisation of production, transport and trade systems, and in relation to their more or less inclusive nature, will be of capital importance for the future of Africa and the world.
Looking at the ecological transition in Africa means thinking about the economic, ecological, health, social and political issues of a continent that is currently experiencing pronounced economic growth and is expected to be home to 40% of humanity by 2100. In Africa, the question of balancing immediate development priorities with long-term climate resilience needs is particularly relevant.
Some regions are already placing the ecological transition at the centre of their strategy, thus turning towards new opportunities. Cities in Africa are particularly under pressure and need to increase their adaptation and mitigation capacity rapidly in order to fully enter the ecological transition, in consultation with local stakeholders, especially local elected officials.
This session will explore the issues and opportunities involved:
Access to clean and renewable energy for African cities
The circular economy at the service of African cities, for an efficient management of waste (solid and liquid) and a better environmental health of the inhabitants
Sustainable and less polluting mobility and transport in African territories
Environmental health in African cities: pollution and air quality problems
Soil conservation, sustainable agriculture and territorial food sovereignty
Preservation of forests and biodiversity in the face of urban sprawl in Africa
Adaptation to climate change, the importance of setting up early warning systems
Financing mechanisms for the ecological transition in Africa
The speakers
Felice ZACCHEO – Head of DG DEVCO (Directorate-General for International Cooperation and Development) of the European Commission
Secou SARR – Director of ENDA Energie
Mustapha BAKKOURY – President of the Casablanca-Settat region, President of MASEN
Kobie BRAND – Director ICLEI Africa
Alice NABALAMBA – Chief Urban Dev. Officer, Infrastructure, Urban Dev. Department, African Development Bank
Manuel DE ARAUJO – Mayor of Quélimane, Mozambique
Jean-Pascal MAGE – CEO of BlueKarb
Cheikh GUEYE – Mayor of Dieuppeul-Derkle and member of Dakar City Council
Abderrahim KSIRI – EESC Morocco
Hicham AMADI, Chairman and CEO of 2WLS
Session moderated by Luc GNACADJA, former Minister of Benin, former Executive Secretary of UNCCD and member of Climate Chance, and chaired by Rosa OUSSOUKRO RAPONDA, Mayor of Freetown, Sierra Leone
Key Messages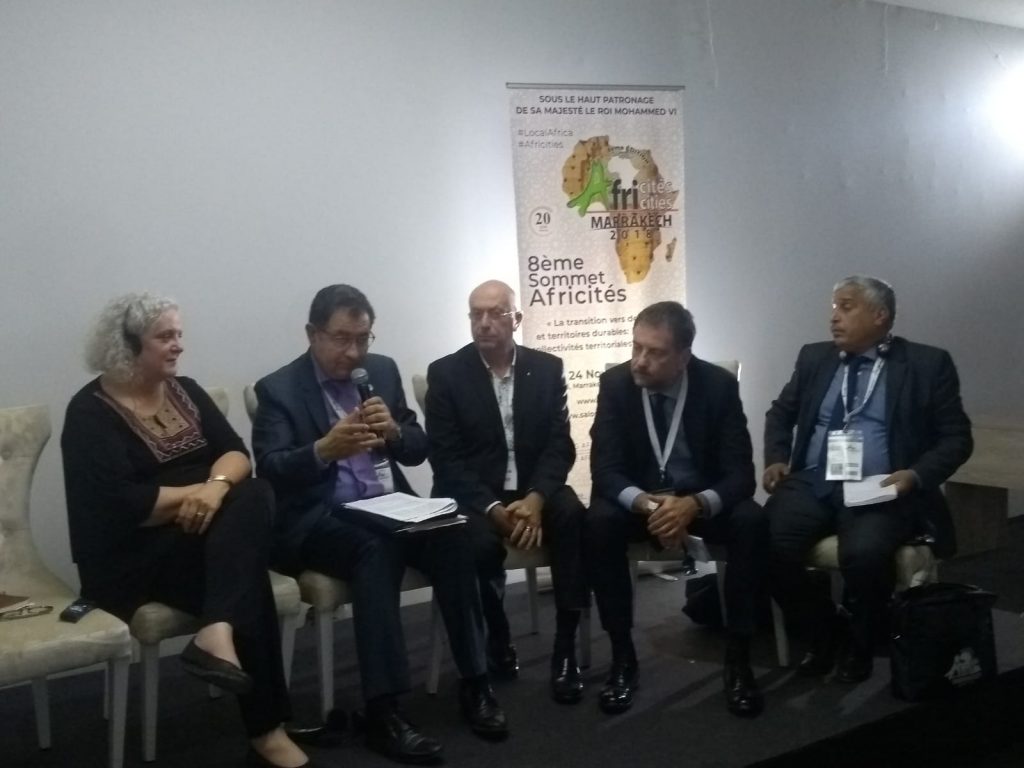 Mr. Boudra, president of AMPCC (Moroccan Association of Mayors,) thanked Climate Chance for involving local authorities in its work of networking climate actors. He insisted on the fact that local authorities must obtain climate funding more easily, and join together in inter-communal groups to create mutualised projects.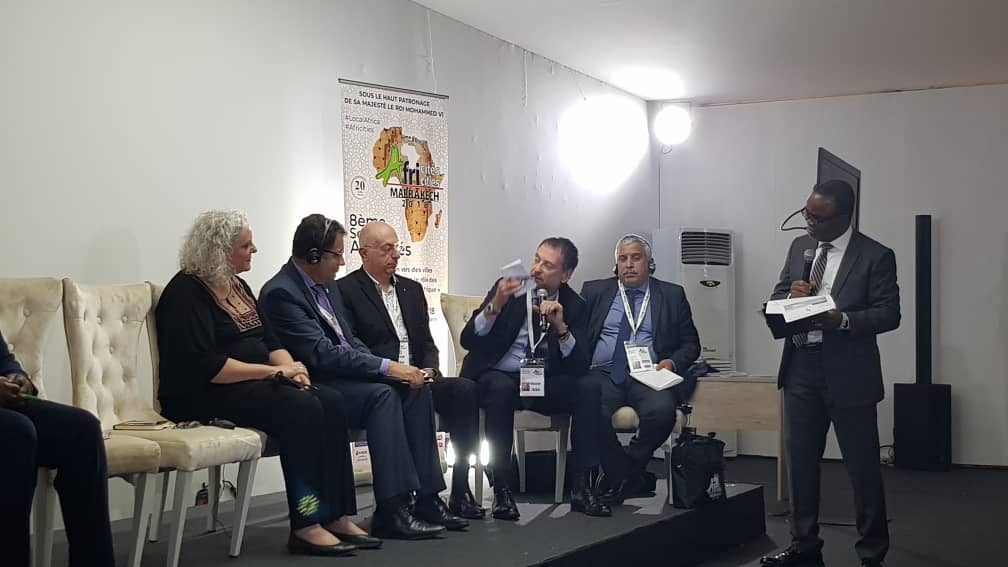 Felice ZACCHEO – Head of DG DEVCO (Directorate-Gener: "It is essential to create an propitious environment within African local governments, including capacity building, so that they can access funding, such as those from the European Union. This is the work carried out by CoMSSA (Covenant of Mayors in Sub-Saharan Africa)."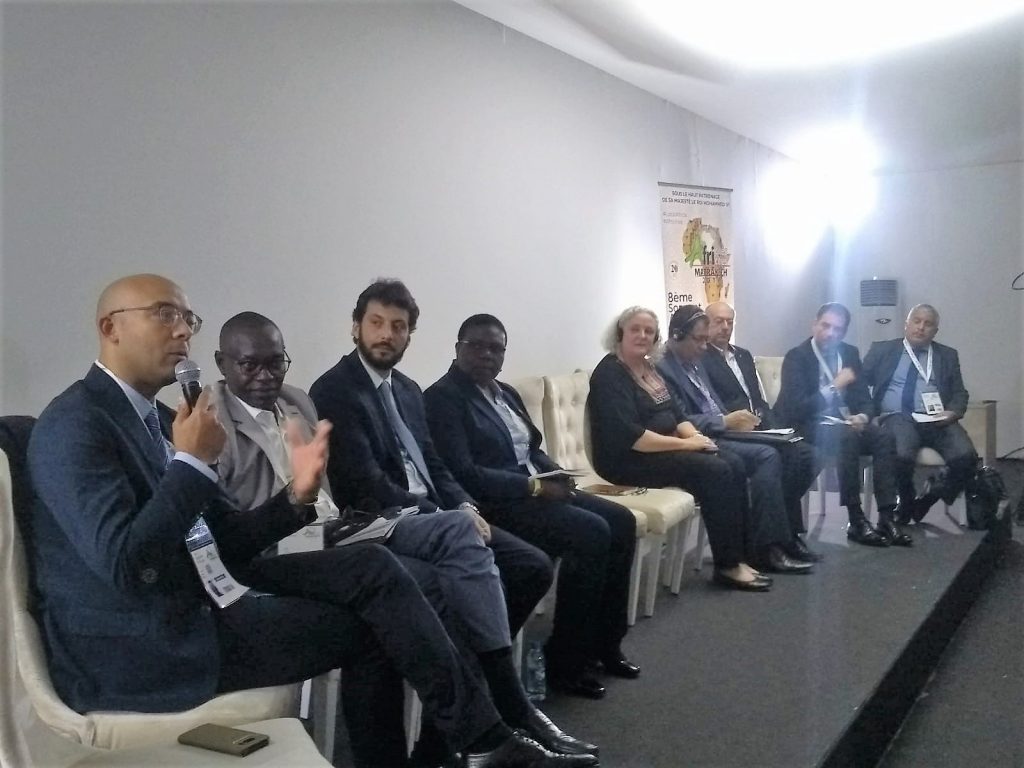 Hicham AMADI, CEO of 2WLS: "Our goal is to make it possible for several people to share a ride in a vehicle, in order to reduce the use of individual cars and greenhouse gas emissions."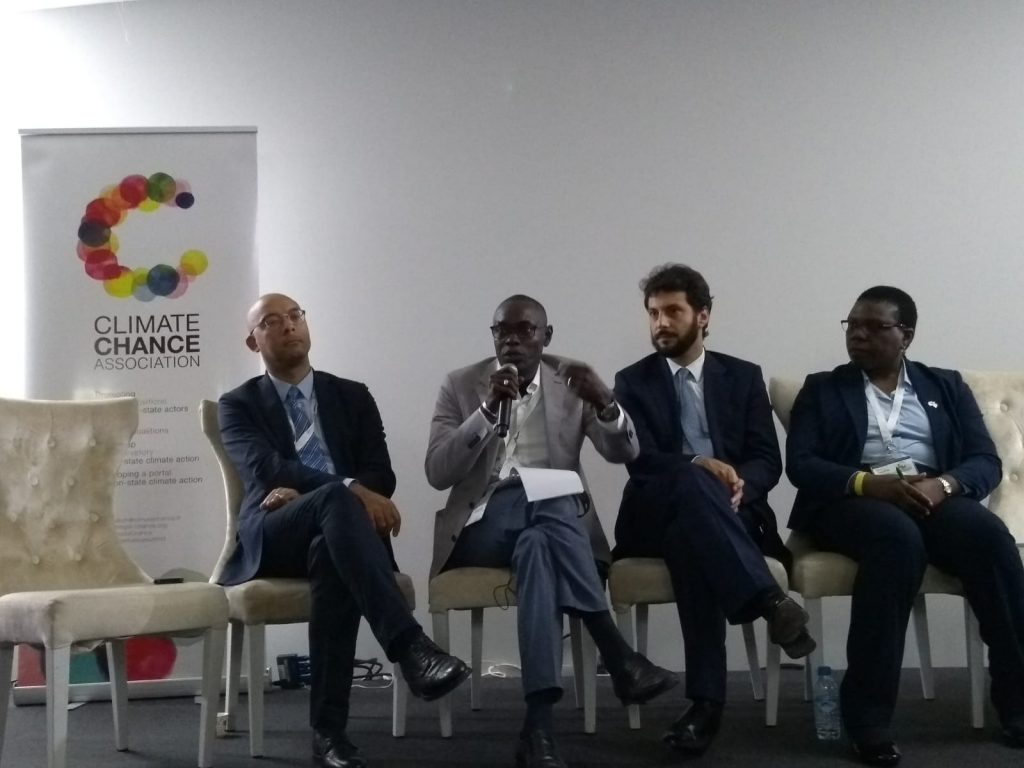 Secou SARR – Director of ENDA Energie: "Let's move to an economic model that takes into account the entire life cycle of products. We must decouple economic growth from the exploitation of raw materials, and consider waste as gold and not as rubbish! […] It is very important to develop inter-municipal bodies to federate efforts and projects."
Recommendations from the session
More information on the recommendations of the Africities Summit addressed to public and private decision makers