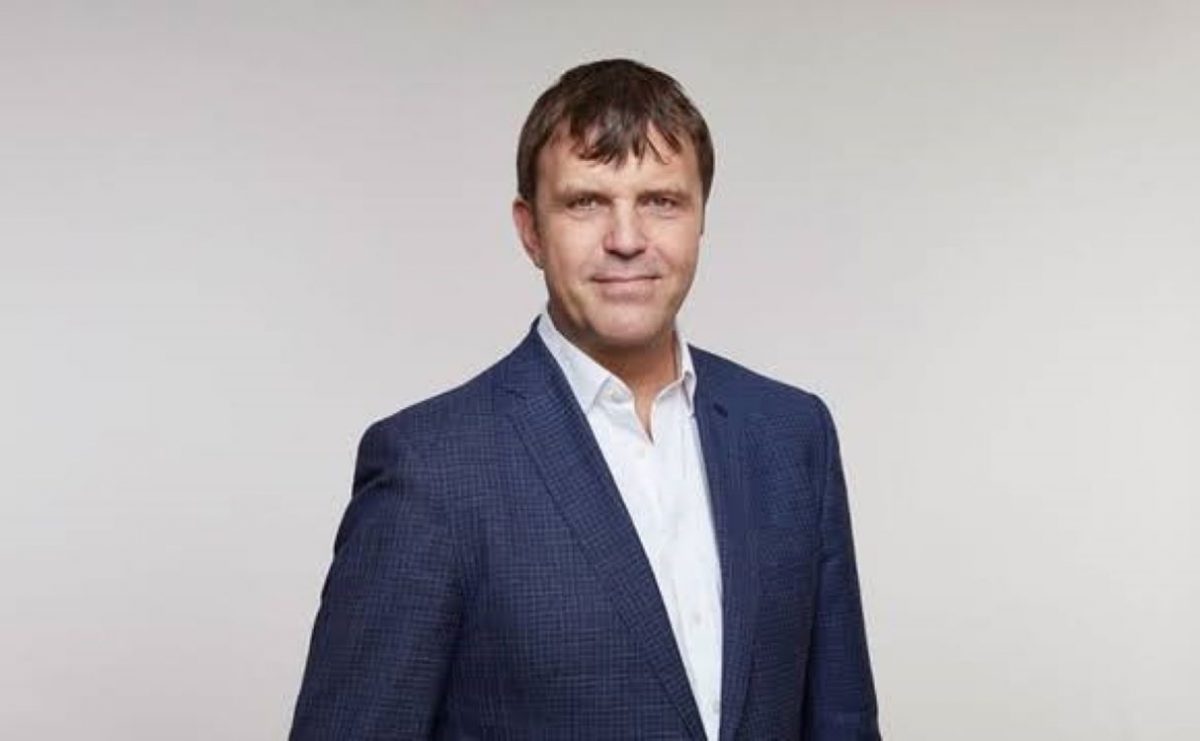 High-level Climate Champion Nigel Topping highlights Climate Chance's work during the #RaceToZero Dialogue
Nigel Topping, High-level climate champion for the COP26 shared some meaningful takeaways during Climate Chance's #RaceToZero Dialogue. But who are the COP26 high-level climate champions? What role do they play? Read this article to find out more.
High-level Climate Champions, boosting climate action led by non-state actors
Since the COP21 in Paris back in 2015, governments gathered and collectively recognised the importance of individual climate action as well as climate action led by non-state actors for reaching the goals of the Paris Agreement. This was a turning point for non-state actors and the vital role they play in the global fight against climate change.
The concept of these « champions » therefore emerged at COP21, organised by the United Nations Framework Convention on Climate Change (UNFCCC). Appointed by States, the Champions seek to coordinate and connect government-led work with the various ongoing projects and initiatives implemented by non-state actors. Each Champion serves a two-year term, which  overlaps with the next COP presidency. The High Level Climate Champion of the COP25 chaired by Chile is Gonzalo Muñoz who will hold the status from 2019 to 2020. At the same time, the UK Presidency of COP26 has assigned Nigel Topping for a two-year term from 2020 to 2021.
High-level climate champion Nigel Topping took part in Climate Chance's #RaceToZero Dialogue side by side with African non-state actors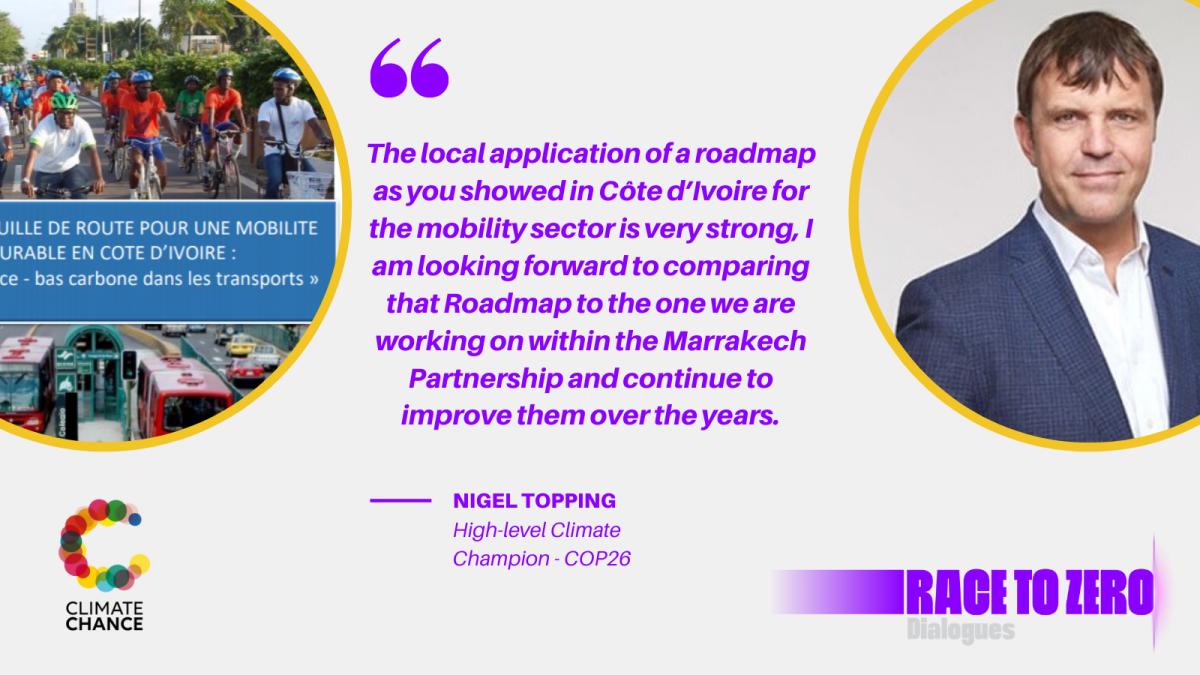 Climate Chance participated in the UNFCCC's Race to Zero Dialogues in November 2020, aimed at rallying leadership and support from non-state actors for a healthy, resilient and low-carbon recovery. Climate Chance's workshop « Post-Crisis Lessons from African Climate Chance Coalitions » aimed to take stock of what has been achieved by the 9 African Climate Chance Coalitions during the first round of Virtual Workshops (July to October) on Adaptation, Agriculture, Energy, Circular Economy, Construction, Access to Climate Finance, Sustainable Cities, Education and Mobility. This #RaceToZero dialogue highlighted the responses put in place by the various non-state actors to the COVID-19 pandemic and the challenges that resulted from it. The « lessons » learnt for long-term resilience were therefore highlighted by the speakers, members of the African coalitions.
To close the event, the High Level Champion for Climate Action Nigel Topping shared his comments on climate action and encouraged Climate Chance to continue its actions while assuring its willingness to cooperate in future projects.