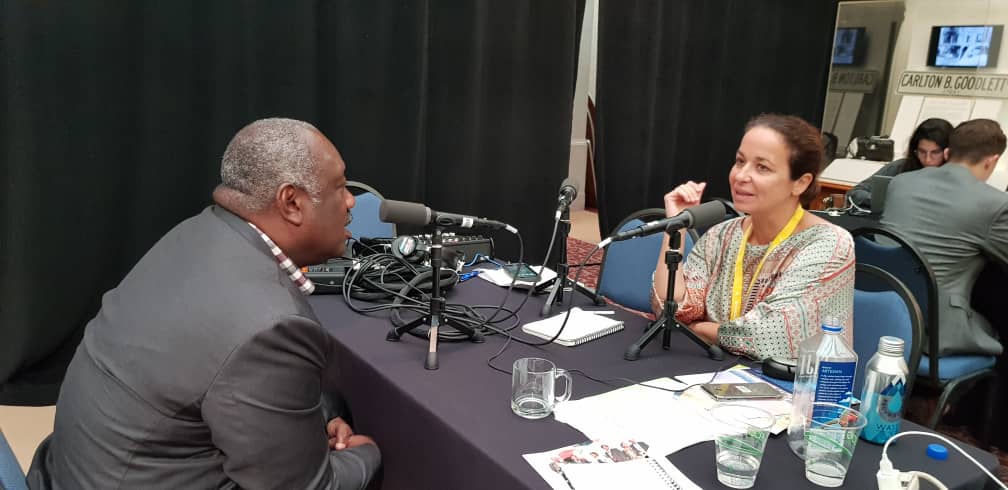 Interview of Vincent N'cho on the show C'est pas du Vent
C'est pas du vent is RFI's weekly environmental programme hosted by Anne-Cécile Bras. On the occasion of the GCAS, Anné-Cécile interviewed Vincent N'cho, Vice-Governor of the District of Abidjan, representative of ARDCI, co-organizer of the Climate Chance Africa Summit.
San Francisco: Donald Trump only had to behave himself
Thousands of elected officials, business leaders, NGO leaders, investors and indigenous peoples' representatives came from around the world to the Global Climate Action Summit to demonstrate their « ever-growing ambition » to fight climate change. It is also an opportunity for American society to demonstrate that, whatever Donald Trump says, the mobilization is there.
Guests
– Lou Leonard, member of the coalition We are still in
– Manuel Pulgar Vidal, Director Climate and Energy, WWF International
– Alain Frachette, Director of Strategic Analysis Right and Ressources Institute
– Claudette Labonte, President of the Parykweneh Federation of Guyana
– Hervé Marro, Communications Director of the C40
– Raymond Johansen, Mayor of Oslo
– Célia Blauel, Deputy Mayor for the Environment and Climate at Paris City Hall
– Vincent N'cho Kouah, Vice-Governor of Abidjan
Listen the show