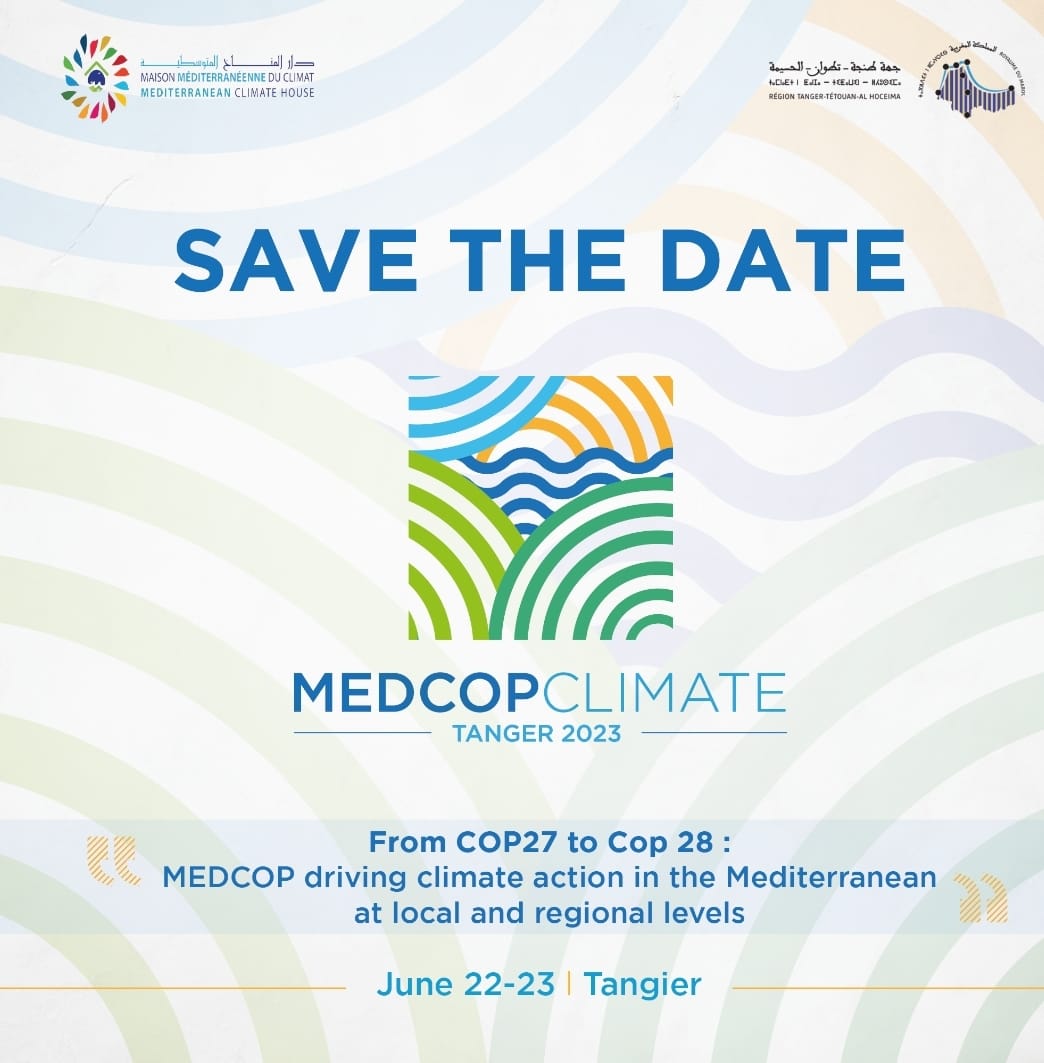 MEDCOP Climate 2023
The MEDCOP Climate on Mediterranean climate issues will take place from 22 - 23 June 2023, in Tangier in Morocco.
Meeting of Mediterranean territories for climate action
The Region of Tangier Tetouan Al-Hoceima and the Mediterranean Climate House have made sustainable development and the fight against the effects of climate change strategic priorities in their action plans. They have therefore jointly decided to relaunch the Med Cop process as a major lever for structuring the framework for cooperation between the countries on both sides of the Mediterranean.
The MEDCOP is intended to be an an annual process consolidating a Mediterranean dynamic for local climate action and generating operational tools to accelerate COPs goals achievement.
This 3rd edition will bring together ministries and public organisations, donors, businesses, local authorities and NGOs to address the various challenges faced by the Mediterranean under climate pressure.
Climate Chance is an official partner of MEDCOP23. A delegation from the Climate Chance team will be present on site and will contribute to and lead sessions on the event's programme.
More information here