Climate Chance Summit Africa 2019
Focus 1
Co-pilots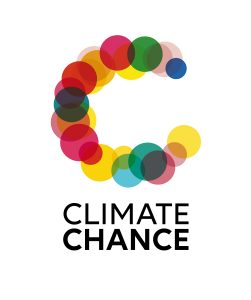 Climate Chance Association – Observatory
Summary
The Climate Chance Observatory aims at providing credible support for climate stabilization scenarios based on the potential of non-state actors (NSA), showcasing NSA's potential for concrete action, with insights on qualitative actions in all majors GHG emitting sectors. The annual report will provide every year a global picture of non-state actors' climate action and a credible story baked up quantitatively by measured emissions' evolutions year to year, and qualitatively by the synthesis of analyses reporting on the challenges, opportunities and the good practices developed by NSA.
This focus proposes to work on the identification and the centralization of quantifiable data related to the African continent's emissions and other macro-data, and reaching a common understanding of the following elements:
What data layer and until which level robust climate data are available?
What are the current barriers for the aggregation of data, at the sectoral level and at the local level?
What secondary or macro-economic data could we use to analyse and assess climate actions?
This session aims at determining what data to use in the compilation work of the Observatory Climate Chance. It is also a first attempt to explore leads of cooperation for a sharing data system such as a platform etc.
Speakers
ADEME +  CoM SSA : P

resenting lessons learnt from data collection, validation and use for climate action planning
 ADEME + ABC:

Experience about governance of data through the implementation of carbon basis and adapted emission factors in Africa.

 

CoM SSA/SEA + African actors: presentation of the role of data collection, data validation and purpose of modelling in climate action plan, how to overcome the challenges?  How to use data to inform planning and implementation?
CGLU + African actors: The localization des NDCs -> tools experimented, and integrated MRV observed so far ?