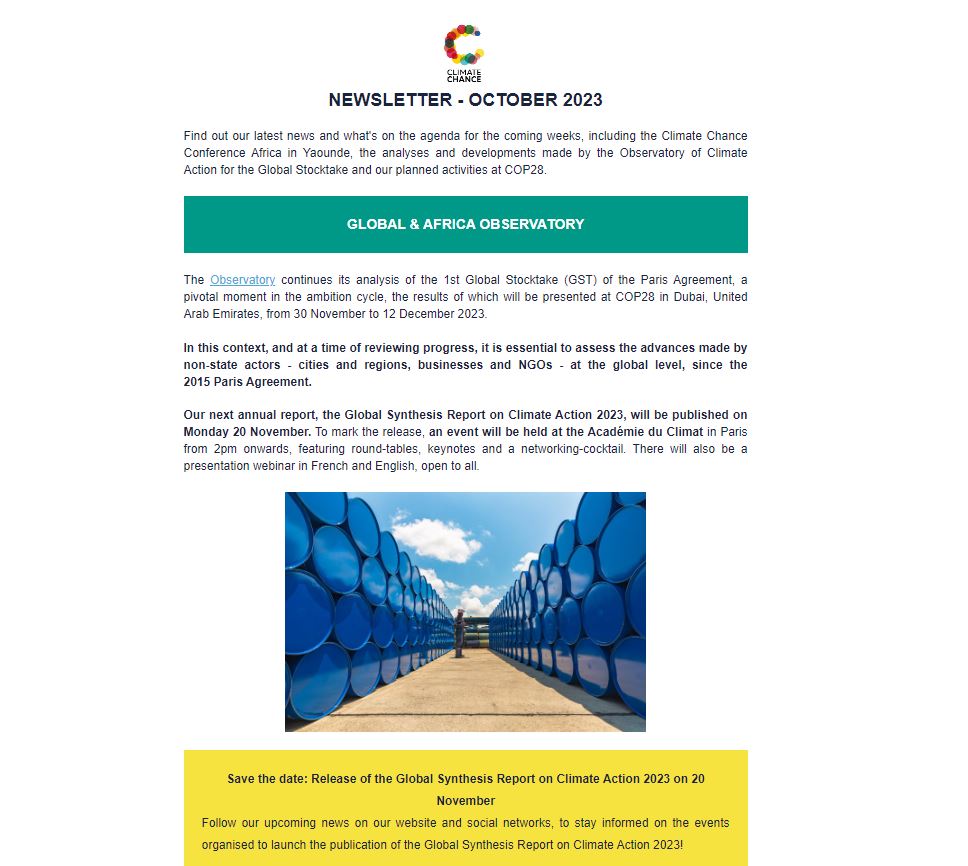 All our updates in the October newsletter!
Latest news from Climate Chance: Events, progress of the Global and Africa Observatory, upcoming meetings of the International Coalition "Biodiversity Corridors in Africa", the COP28 agenda, etc.
Read our latest newsletter to find out about our latest activities and upcoming events.
In this October issue:
The Climate Chance Conference Africa in Yaounde, the analyses and developments made by the Observatory of Climate Action for the Global Stocktake and our planned activities at COP28.