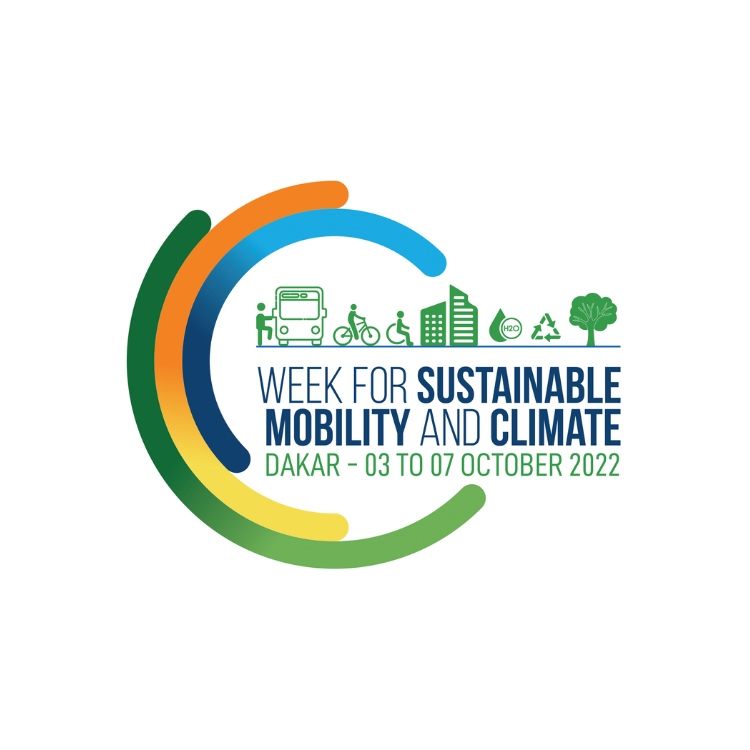 Week for Sustainable Mobility and Climate 2022 #SMDC2022
Pre-COP of African actors ahead of COP27
🔴 OFFICIAL SMDC WEBISTE HERE:  www.smdc2022.com
The CODATU Association, CETUD and the Climate Chance Association are joining forces to organise the Week for Sustainable Mobility and Climate to be held in Dakar, Senegal, from the 3rd to 7th October 2022.
Objectives of the #SMDC2022
This week will aim to bring together the community of African mobility and climate actors and offer them the best opportunities to exchange with other international experts.
A large number of workshops and plenary sessions will be held in order to foster dialogue between different actors on the challenges of sustainable mobility and to strengthen climate action at the local level in Africa.
The SMDC will also be an opportunity to showcase best practices in climate and biodiversity action on the African continent.
High-level events
The #SMDC2022 will include the following majors events: the CODATU XVIII Conference, the 2nd Territorial Assises of Urban Mobility and the 4th Climate Chance Summit Africa #SCCA2022 over 3 days, from the 4th to 6th October 2022 at the King Fahd Palace Hotel in Dakar.
Click here to access to the programme and register
Together, the actors of the SMDC will adopt the "Dakar Declaration", a high-level contribution to the COP27 which will take place one month later in Egypt.