Economic transition (sustainable supply-chains,circular economy, employment)
Promotion of sustainable energy practices in the garment sector in Cambodia
To increase investments in sustainable energy practices by garment factories in Cambodia.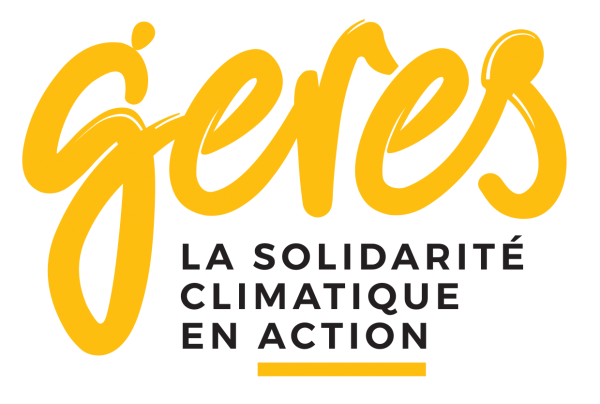 An initiative of Geres
Overview of the project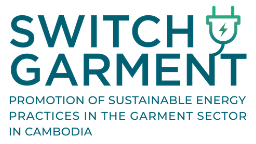 The Cambodia's garment industry is the backbone of the country's export-driven economy and the industrial sector's largest employer. But its expansion contributes to increasing the national energy demand (+ 11% from 2010 to 2015) and sector's GHG emissions (doubling from 2002 to 2012). The predominant use of unsustainable, non-traceable cheap fuelwood contributes to the country's rapid forest depletion.
As of today, Geres estimates that 70% of the wood burnt by garment factories comes from natural forests. Since 2016, GERES has worked on solutions to support low-carbon development. In 2019 Geres completed a study to assess the technical and economic feasibility to operate a switch towards sustainable biomass fuels for H&M suppliers.
However, many challenges are to be addressed such as the inadequate regulatory environment to incentivize private investment in sustainable energy practices; the lack of appropriate dedicated technical and financial services and the low demand from the garment industry for sustainable energy solutions. In particular, the latter is caused by several factors such as: a low level of awareness within factories of existing energy-efficient and cleaner energy solutions, a lack of understanding of the methodologies used to calculate energy savings, lack of coordinated strategy among brands on environmental requirement.
In order to address the above challenges, Geres has partnered with the Global Green Growth Institute (GGGI) and the Garment Manufacturer's Association in Cambodia to implement a joint project. It  aims to achieve the following :
Facilitate the conduct of external energy audits in some garment factories, demonstrating the potential benefits of more sustainable energy practices.
Inform interested manufacturers about appropriate technological solutions.
Provide technical assistance and training adapted to needs.
Encourage and facilitate exchanges between the international textile companies that give orders so that they act in a coordinated manner for sustainable production in their supply chain.
To increase investments in sustainable energy practices by garment factories in Cambodia.
project still in progress
Beginning of 2021 :
16 factories involved in the project.
Initial training of 40 employees to participate in audits.
Work undertaken with the government and other stakeholders.
Dialogue initiated with several international brands.
Results targeted in 2023 :
50 energy audits in textile SMEs.
8 technical notes distributed and 3 new training modules from the Textile Sector Training Center on sustainable energy practices and solutions; 200 employees trained (2024).
30% of factories involved producing their heat from sustainable resources.
A textile industrial demonstration site.
An investment guarantee fund.
An action plan in factories, supported by at least 8 international buyers.
A reduction in the sector's GHG emissions reaching 175,000 tCO2e (/ 2015).
The reduction in the average energy cost per tonne of clothing by 20% (/ 2017).
As the project started in 2020, the results obtained have not yet been assessed.
The expected results are as follows :
The stakeholders in the sector are aware of the economic, societal and environmental issues associated with sustainable energy practices. The demand for efficient technologies and advice on sustainable energy solutions is increasing.
Government institutions have put in place a regulatory framework and a series of measures to encourage private investment for the adoption of energy efficiency measures and renewable energy supply.
Garment factories have access to a range of appropriate technical and financial solutions to facilitate their transition to sustainable energy practices.
European Union (Switch Asia grants programme)
About
the
organisation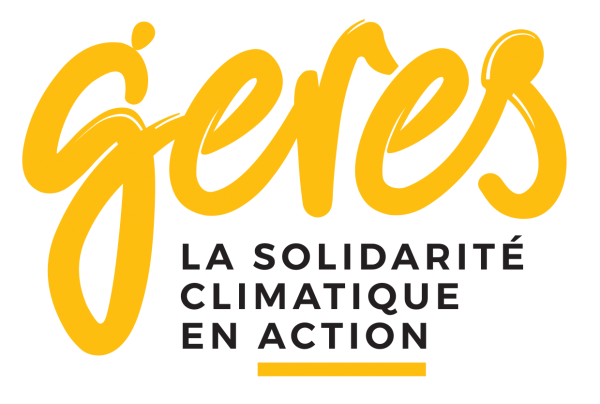 Geres
Set up in 1976, Geres is an international development NGO which defends the cause of Climate Solidarity. It works to improve the living conditions of the poorest and tackle climate change and its impacts. As a grassroots actor, the energy transition is a major lever in all its actions. In order to drive societal change, Geres promotes the development and dissemination of innovative and local energy solutions, supports climate-energy policies and actions and encourages everyone to commit to Climate Solidarity by taking action to reduce its carbon footprint and supporting vulnerable populations.