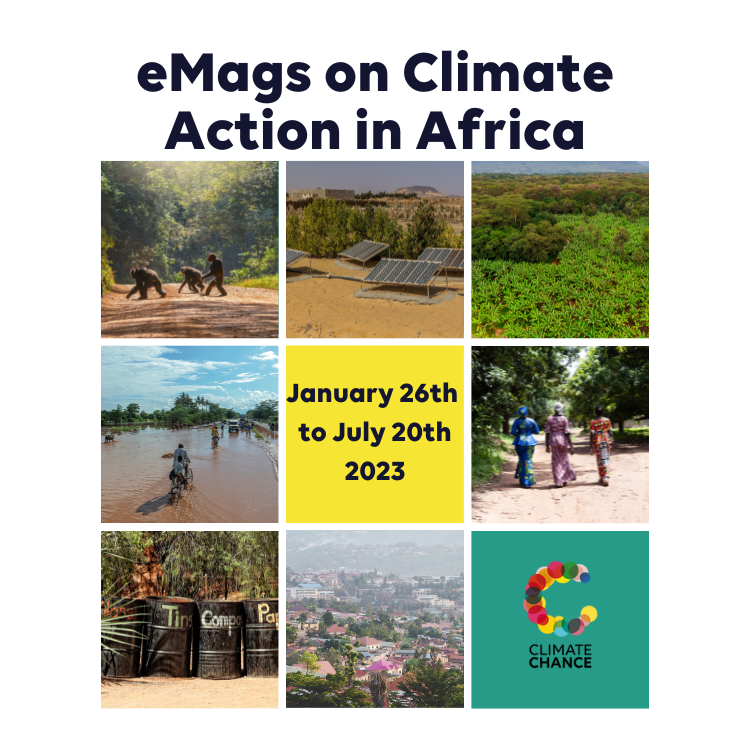 New cycle of eMags on Climate Action in Africa 🌍
eMags on Climate Action in Africa 2023 launched on January 26th, with monthly meetings on mobilization, dissemination, and exchange of sector-specific information dedicated to the African continent
The eMag's objective?
It is an opportunity to gather the community of climate actors to discuss key issues for the African continent, share the latest news, review the Observatory's analyses, and learn about noteworthy best practices carried out by actors in the field.
These monthly meetings, open to all actors in the climate community, will highlight innovative initiatives, and assess the challenges and progress made within the framework of Climate Chance's African thematic and sectoral coalitions.
Each month, for each sector, the eMag will provide a better understanding of the global issues and dynamics over the past year, as well as the expectations and needs of African non-state actors, based on the research conducted by the Observatory, news from the sector, and a spotlight of concrete climate solutions and projects in Africa.
Learn more here
7 monthly meetings from January to July 2023 – Save the date!