The concept
Climate Chance continues to mobilise its network and the multi-actor work of the African Coalitions by organsing a new sereis of eMags about climate action in Africa, a monthly rendez-vous on climate action sector at local level in Africa.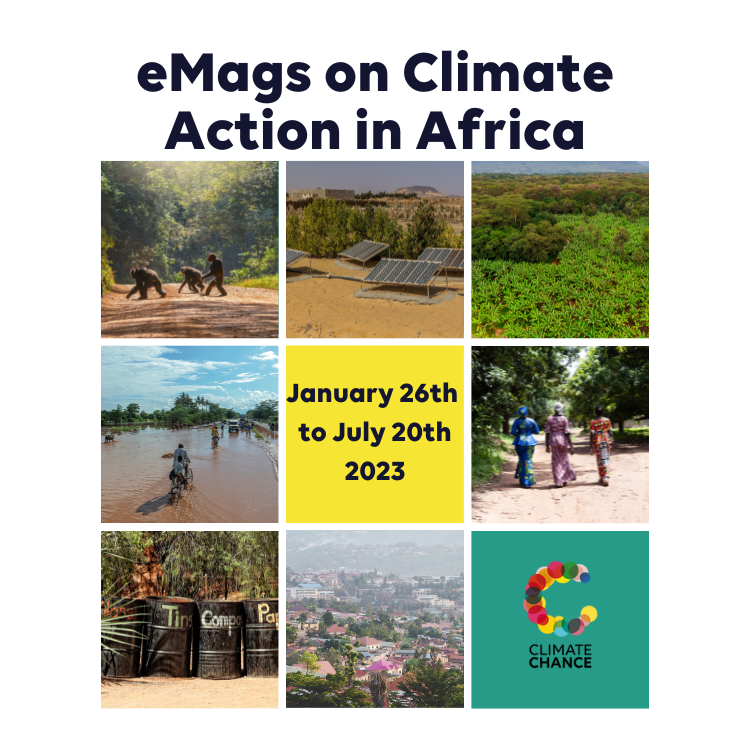 eMags on Climate Action in Africa
Based on the analyses produced by the Africa Observatory, the eMags brings together a diversity of actors around topics related to climate adaptation and mitigation in Africa each month, and are completed with a magazine version published post-event.
From January to July 2023, Climate Chance offers a multi-stakeholder exchange space dedicated to the African continent. This new monthly meeting is particularly important in 2023, a few months before the release of the results of the first Global Stocktake at COP 28.
Climate Chance's eMags on Climate Action in Africa come in two forms: a one-hour live session online followed by an e-magazine to leaf, fully accessible online, in both languages (English and French).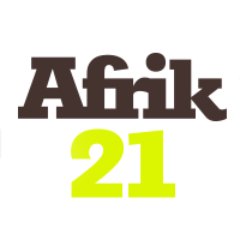 In partnership with the media:
AFRIK21 is the reference media on sustainable development in Africa.
AFRIK21 works as a project accelerator on the field and is aimed at decision-makers and actors who are concretely committed to a green Africa and the Sustainable Development Goals (SDGs).
A bilingual French-English media, Afrik21 provides a scan of all environmental issues from the continent in both languages and on all African countries.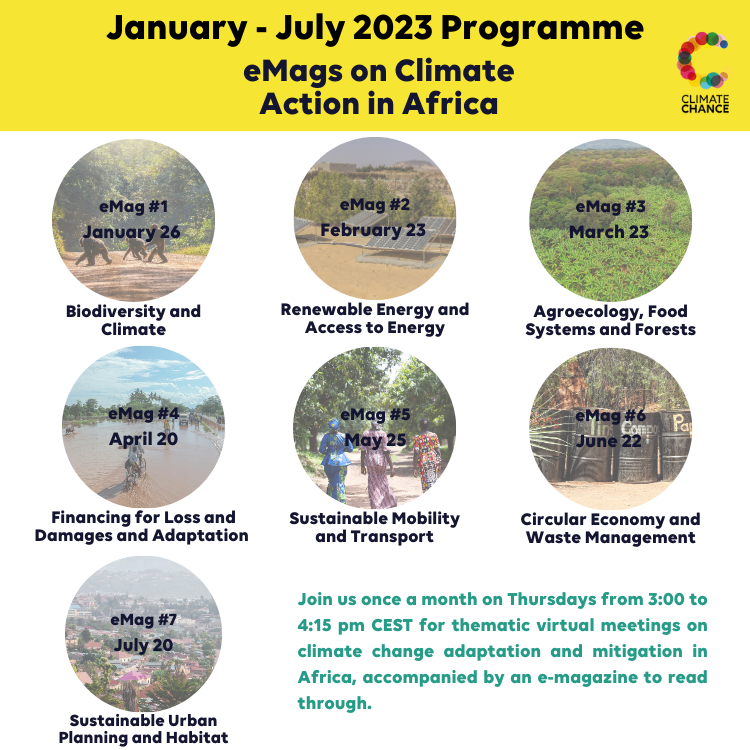 Each edition focuses on an issue related to the major challenges and events in climate action: the convergence of climate and biodiversity agendas, access to renewable energy, the resilience of food systems, loss and damage, sustainable mobility, waste management, and sustainable urban planning.
The eMags are organized in three main sections:
an thematic analysis proposed by the Africa Observatory
a segment on sharing experience and best practices by local non-state actors
a discussion with the participants (Q&A)

.
A strategic space for information sharing and exchange for African actors involved in climat and biodiversity action!
Join us once a month for the eMag, the virtual meeting place to provide and share information on climate and biodiversity action.
The Virtual Workshops in 2020 and 2021
In 2020-2021, Climate Chance animated several cycles of Virtual Workshops, organised with the support of CoMSSA and the European Union.
These Workshops, created in the context of the health crisis, allowed us to reconnect with our African Coalitions, to discuss the impacts of the COVID-19 on their sectors (adaptation, agriculture, energy, transport, circular economy, etc.) and to continue the work via roadmaps, in the absence of a Climate Chance Africa Summit in 2020, an event that constitutes a high point for the Coalitions. Key witnesses are invited to share their views on the major issues related to their sector. They also draw on the work and analysis of the Climate Chance Observatory.