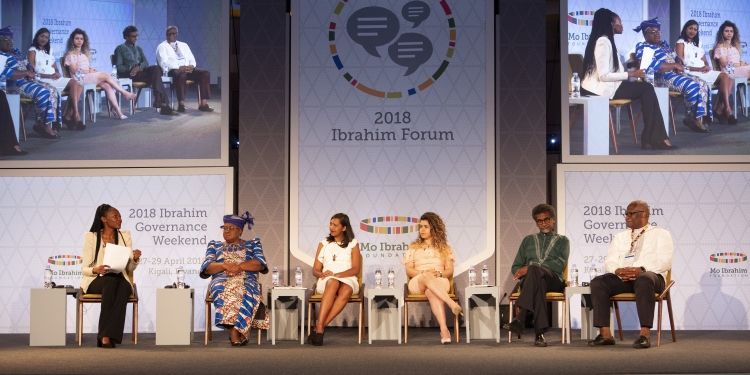 Climate Chance participating in the Ibrahim Governance Week-end (IGW)
The Ibrahim Governance Weekend (IGW) is the flagship event of the Mo Ibrahim Foundation, held every year in a different African country. It will take place from the 5th to 7th of April 2019 in Abidjan, Ivory Coast and the main theme of the event will be African migrations.
Overview
This three-day event convenes prominent African political and business leaders, representatives from civil society, multilateral and regional institutions as well as Africa's major international partners to debate issues of critical importance to Africa.
The weekend begins with a Leadership Ceremony, where this year we celebrate examples of excellent leadership in Africa. This year we honour the legacy of former Prize Committee chair, Kofi Annan.
A whole day is then dedicated to the Ibrahim Forum, a high-level discussion forum which tackles the challenges facing Africa and sets out priorities for action. The 201 Forum will focus on African migrations.
The weekend concludes with a public concert highlighting some of the best performers of the continent.
Climate Chance will participate in a roundtable discussion : Gender and the Just Transition to a New Green Economy
This round-table discussion will bring together all leaders to discuss viable solutions for involving gender in all government and business-related planning processes for a just transition to a low-carbon future.
Objectives:

● Generate productive discussion about the gendered aspects of climate change and the clean energy revolution as well as concrete solutions for integrating the needs and experiences of women and other marginalised groups into a just transition
● Support governments in meaningfully integrating a gender lens into National Energy Plans and domestic climate policy and to involve women in a just transition to clean energy
● Support businesses to understand the necessity of considering gender in decarbonisation strategies, with a focus on clean energy strategies and how to provide fair and decent job opportunities to women and other marginalised groups
Leila Yassine, Climate Chance's Programme Coordinator for Africa will take part in the debate as well as the roundtable that will follow. Climate Chance facilitated Madam Anne-Désirée Ouloto, the Minister of Hygiene, Environment and Sustainable Development's participation in the roundtable in order for her to share her opinion on including and integrating women into the decision-making process at government level.