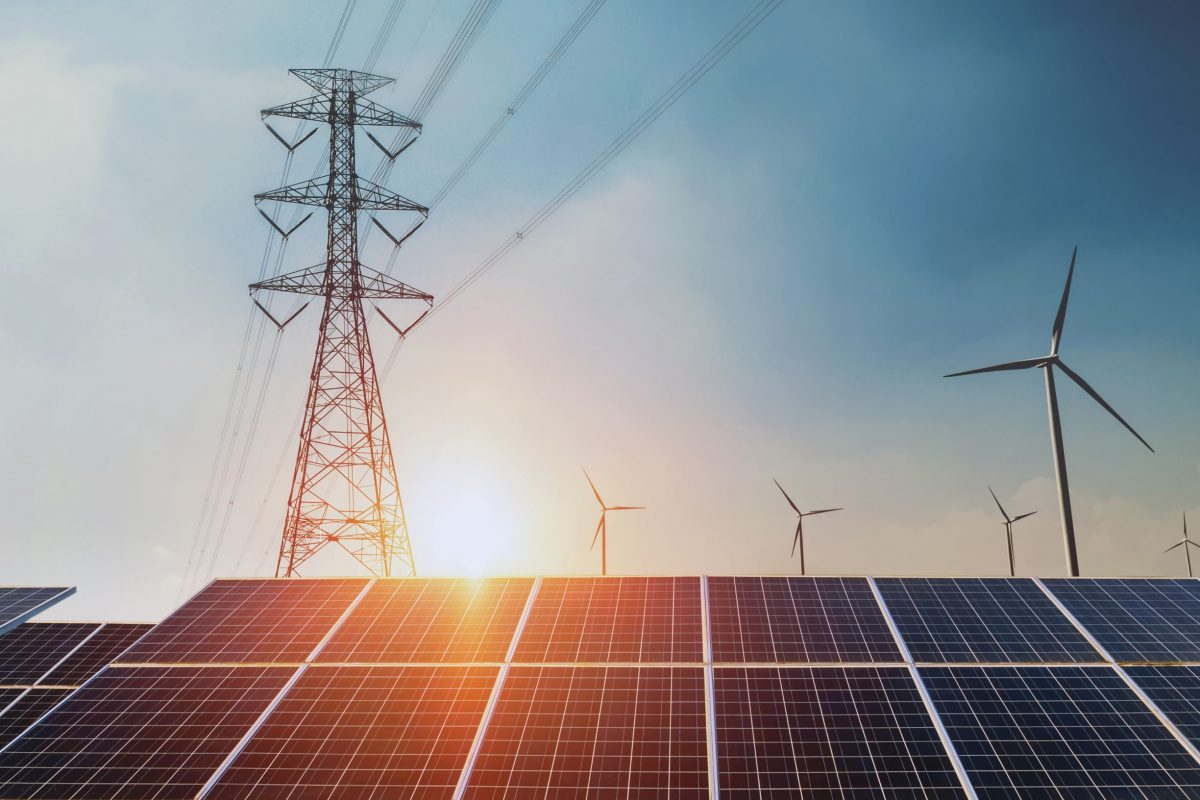 Climate, Covid and Energy: what results for 2020?
In its 2020 Sector-based Report, Climate Chance analyzes the energy sector, providing a comprehensive overview of the major climate trends and strategies in this sector in 2020. An indispensable synthesis for understanding what direction climate plans will be heading in 2021.
The Global Synthesis Report on climate action by sector,  analyses each year the evolution of CO2 emissions in the light of implemented actions led by non-state actors: local authorities, businesses, NGOs… in 6 major emission sectors. 
In this very complete overview, unique on a global scale, Climate Chance analyzes the energy sector, delivering a synthesis of the main climate trends and strategies in this field.
The Energy section of Climate Chance's Sector-based Report presents the main lessons of the year 2020 in this emissions sector, which is also affected by the current global pandemic:
Has Covid accelerated or hampered climate strategies?
The major lessons of the year 2020: What you need to know
The Energy section of the Climate Chance Observatory Sector-based Report points out several key takeaways. First of all, the decline of coal in the electricity mix is a powerful factor in the reduction of greenhouse gas emissions in the energy sector, as illustrated by the years 2019 and 2020. Renewable energies (RE) have benefitted from priority access to the grid, major investments by oil companies whose fossil fuel profitability is declining, and the enthusiasm of local authorities and citizens.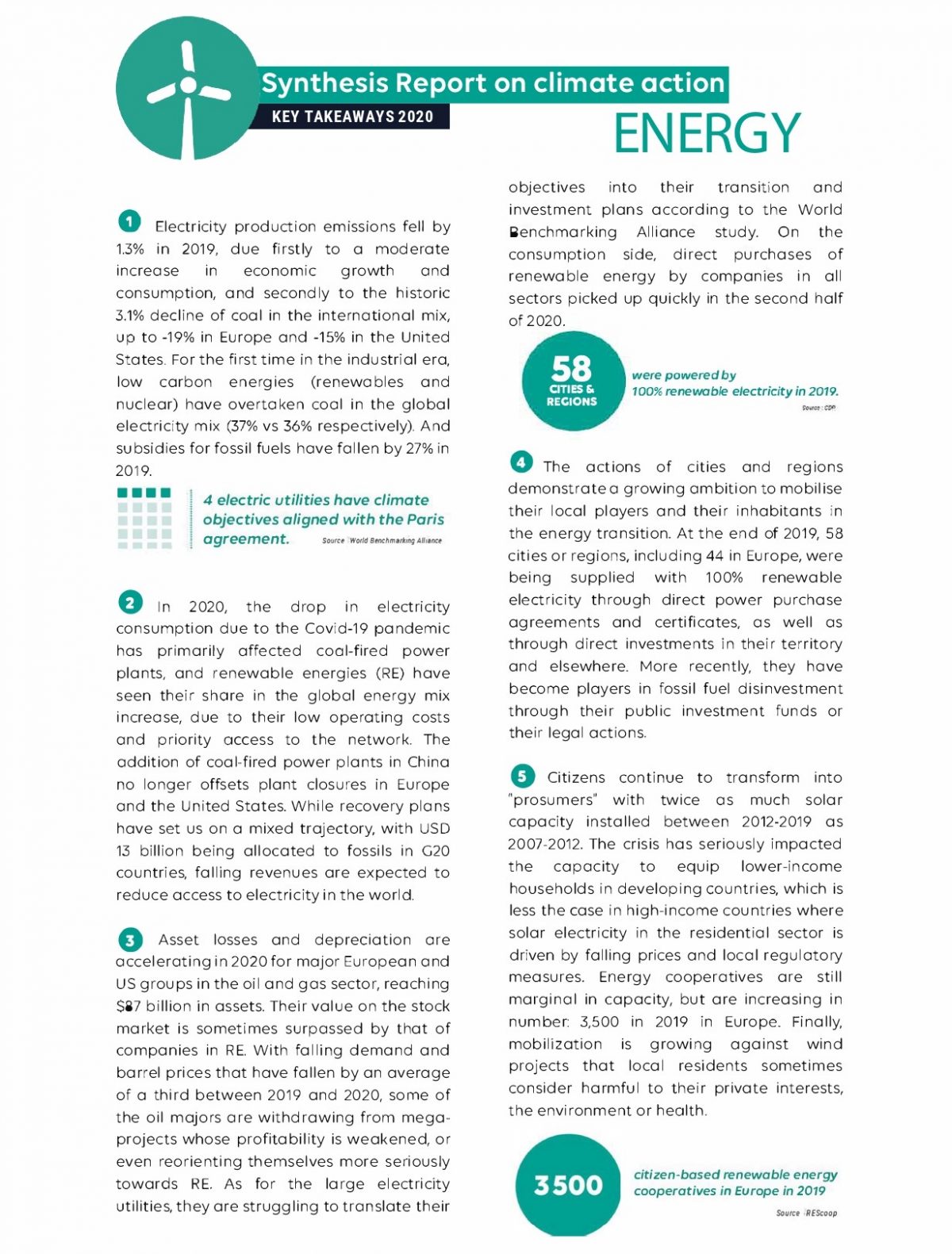 What our climate experts have to say
They took part in our Climate Change Talks to highlight and discuss the major lessons analyzed in the « Energy » section of the 2020 Sector-based Report. Among their observations: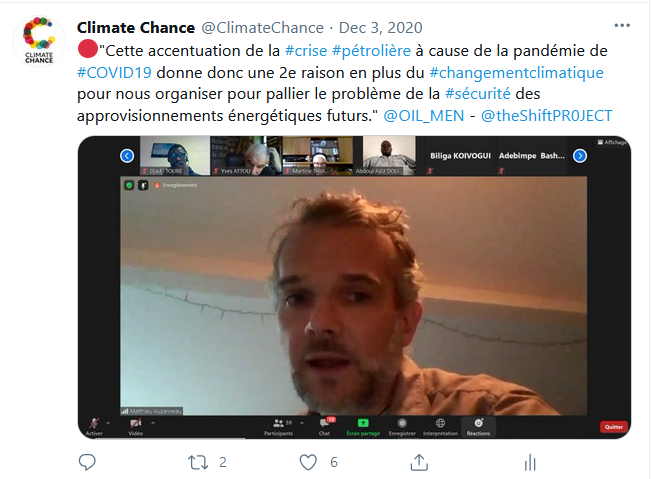 Matthieu Auzanneau (The Shift Project) showed that the pandemic has increased the likelihood of a peak in fossil fuel supply before the peak in demand, which could threaten energy security in the coming years if not properly anticipated. The diversification of the activities of large European oil and gas companies towards electricity generation and distribution is marginal compared to their fossil fuel production activities, which have not declined.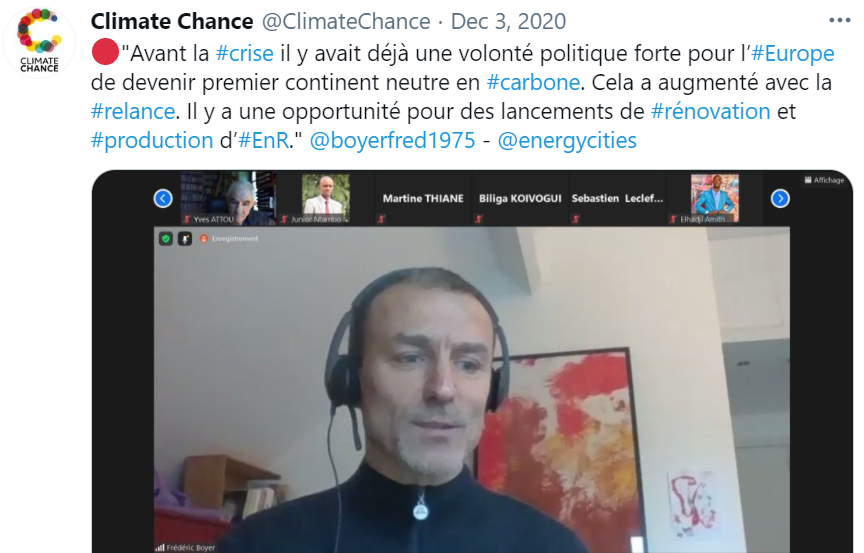 According to Frédéric Boyer (Energy Cities), local authorities primarily lack human resources, and not financial resources, to develop ambitious energy policies. Their actions focus more on reducing demand through building renovation than on RE production.
Watch the replay on our youtube channel.
Here all the analyses and decryptions of the Energy section of the 2020 Sector-based Report.