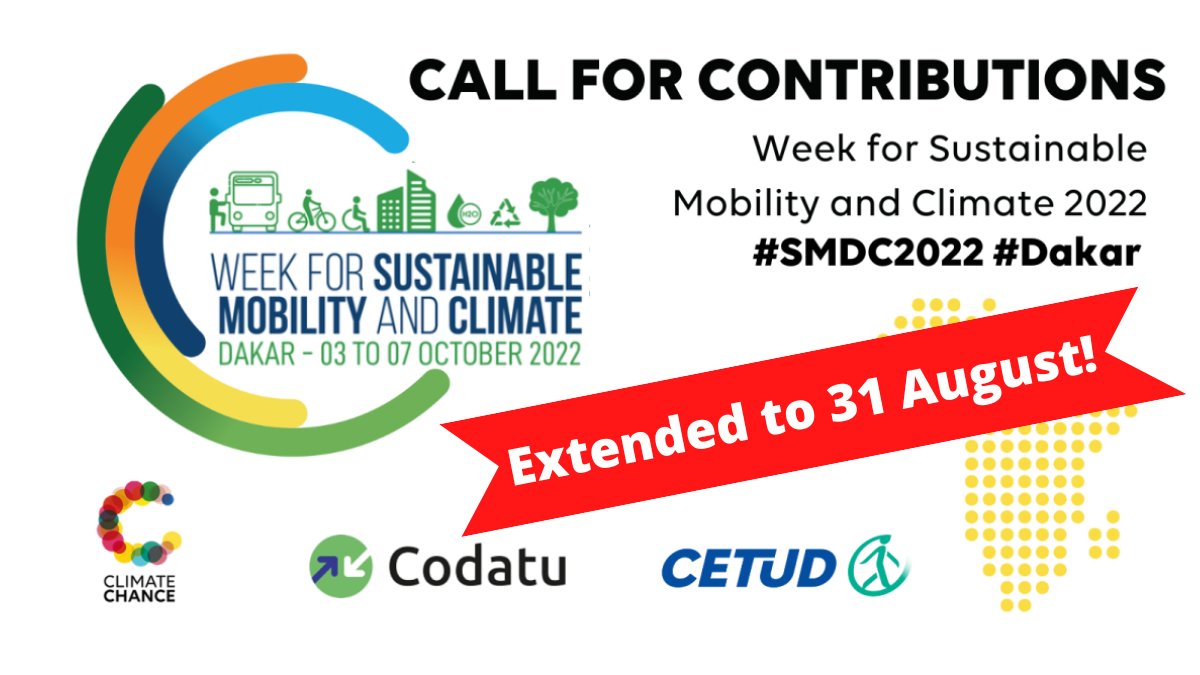 Deadline Extended – Call for Contributions | Week of Sustainable Mobility and Climate 2022 | #SMDC2022
The Call for Contributions for the Week of Sustainable Mobility and Climate 2022 in Dakar, Senegal 3-7 October 2022 has been extended to 31 August 2022!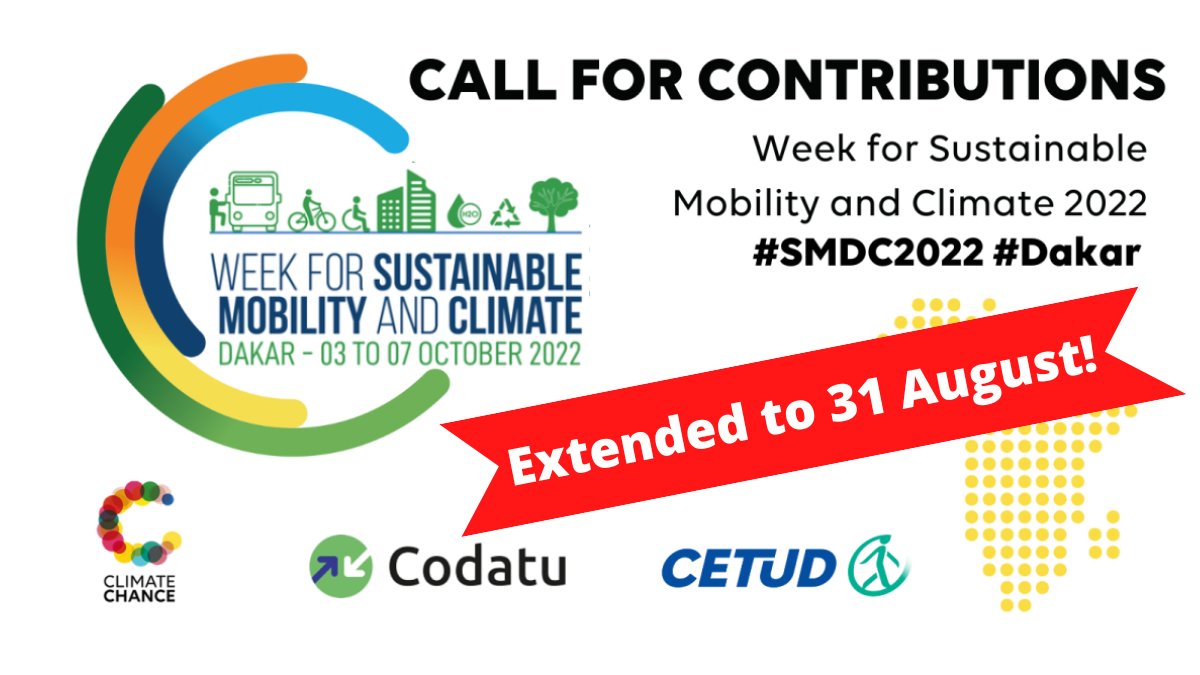 The #SMDC2022 in Dakar, Senegal from 3-7 October 2022, provides an opportunity for innovative non-state actors to share initiatives, innovations, and actions aimed at fighting against climate change in Africa. 
Climate Chance encourages youth, women, and indigenous organizations, local authorities and agricultural representatives, educators, citizens, scientists, businesses, NGOs, and trade unions to send in contributions!
Contributions should integrate one of the 15 themes at the forefront of the Week for Sustainable Mobility and Climate 2022 including:
Adaptation and resilience

Biodiversity, f

orests, and l

and Use

Climate finance

Climate negotiations

Economic transition (sustainable supply chains, circular economy, employment)

Education and awareness-raising

Energy, food, and agriculture

Gender

Mobility and transport

Multi-level governance

Oceans and coastal areas

Sustainable housing and building

Territorial planning and territorial management

Water and waste

… and more!