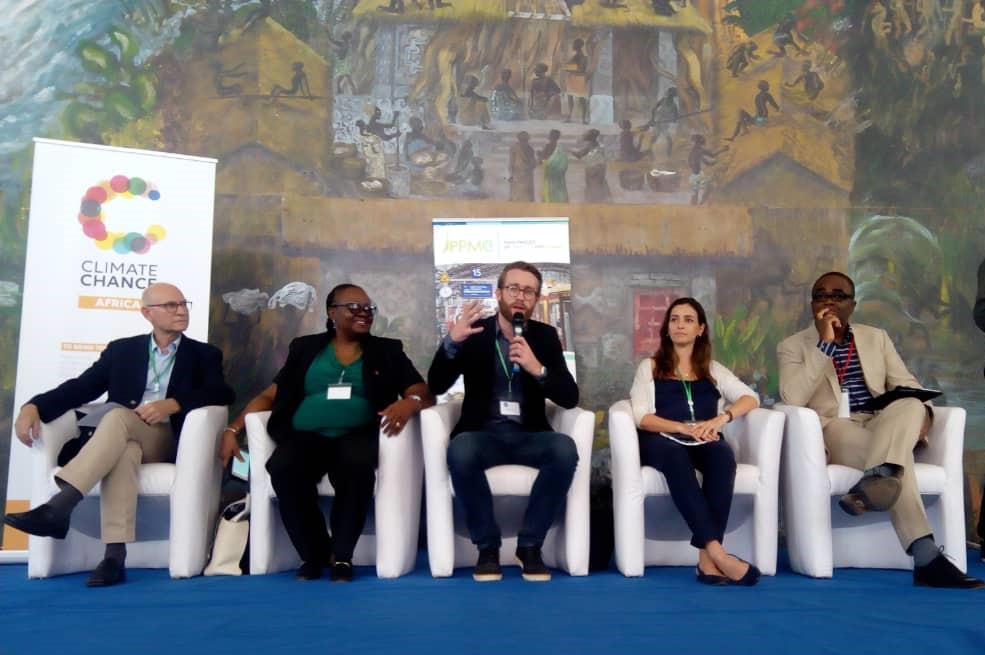 Launch of the Call for Proposals for the Climate Chance Africa Summit
The call for proposals for the Climate Chance Summit Africa was launched on the 21st March in Accra, the city that will be hosting the upcoming event.
Work for the 2nd Climate Chance Africa Summit has begun
Climate Chance launched a call for proposals to highlight exemplary initiatives on the African continent during a special session at the African Climate Week Pitch Hub held in Accra from the 18th to 22nd March 2019.
Team members present on site were Romain Crouzet, Program Manager and Leila Yassine, Program Coordinator for Africa. They presented the objectives and issues of the Climate Chance Africa Summit scheduled this year from 16th to 18th October in the city of Accra. They also invited participants to the African Climate Week to submit their initiatives.
This pitch was also a great opportunity to highlight the importance of the mobilization of non-state actors for climate action in Africa. The idea is to mobilize different actors (LGMA, BINGO, ENGO, IPO, YOUNGO etc.) from Africa and especially from Ghana, to discuss African strategic issues. The team explained how the Climate Chance Africa Summit 2019 will be an opportunity to consolidate climate action on the continent by bringing together various non-state actors.
Moderator:
Speakers:
Faustina Araba Boak (Women and Gender Constituency): How to mobilize local communities and non-state actors in their diversity, in particular to increase the mobilization of finance dedicated to climate action?

Patrick Oliva (PPMC): A Roadmap for Sustainable Mobility and Transport in Africa as part of Urban Planning and Sustainable Cities
For more information on the call for proposals
To find out more about the modalities of the call for proposals, please refer to these links:
Link to the Call for Proposals