Climate Chance Summit Africa 2018
Focus Group 2: The Covenant of Mayors in Sub-Saharan Africa
African cities must address major challenges in order to provide their citizens with a lasting future and to control their greenhouse gas emissions. To this effect, ensuring access to affordable, reliable, durable and modern energy, as well as adapting to climate change effects are some of the most urgent issues facing the African population.
Based on this context, the European Commission launched the "Covenant of Mayors in Sub-Saharan Africa" (CoM SSA) in order to provide support to cities in connection with these challenges, by enhancing their capacity to plan and by providing them with a platform on which they can share their knowledge and good practices. The CoM SSA drew its inspiration from the success of the "Covenant of Mayors in Europe" (CoM Europe), which brings together 6,700 municipalities in their fight against climate change.
This Focus Group will provide the opportunity to take stock of CoM SSA activities.
Carried by :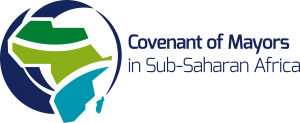 Covenant of Mayors in Sub-Saharan Africa and its partners.