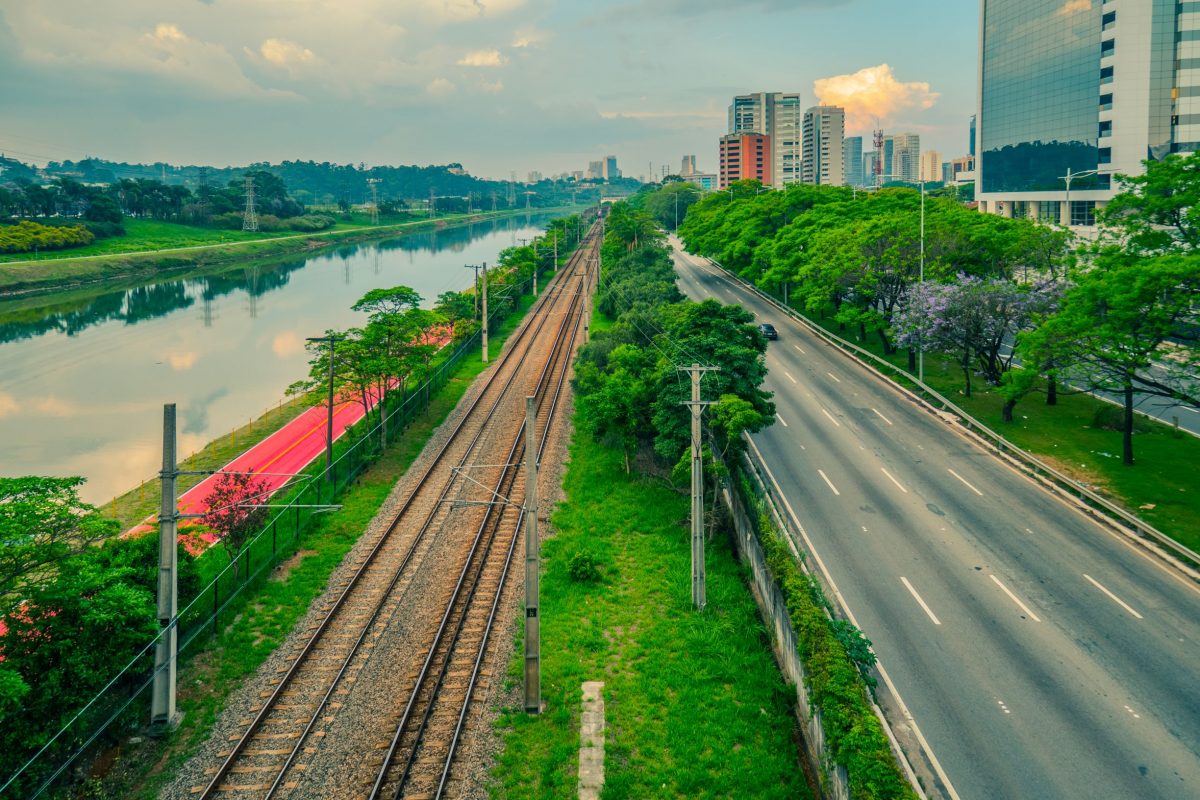 Climate Action, Covid and Transport : All you need to know Climate Chance Talk #2
For the publication of its new Global Synthesis Report on climate action by sector, Climate Chance had organised a series of talks to highlight the main lessons from this Report.
The Climate Chance Talk #2 focused on the Transport sector with a comprehensive overview of major climate trends and strategies in the fields of road, rail, air and maritime transport (the debate can be watched here). It gathered more than 80 participants. 
We brought together for this talk Nicolas Beaumont, Senior VP Sustainable Development and Mobility at Michelin; Charlène Kouassi, Development Manager at the Observatory for African Mobility (OMA) and Guy Le Bras, Director General of the Group of Transport Authorities (GART). 
The talk, moderated by Conception Alvarez, journalist at Novethic, was held around the question : 
Has Covid accelerated or hampered climate strategies in the transport sector ?
An update on global climate & transport trends in 2020
The Climate Chance Observatory draws up a contrasted assessment of the impact of the Covid-19 pandemic on transportation. While public transportation ridership fell sharply during the lockdown, many measures in favour of soft mobility have been implemented, particularly thanks to local authorities.
Key Takeaways from the Transport section, highlighted by Ghislain Favé, Climate and Energy consultant for Climate Chance, and co-author of the Transport section :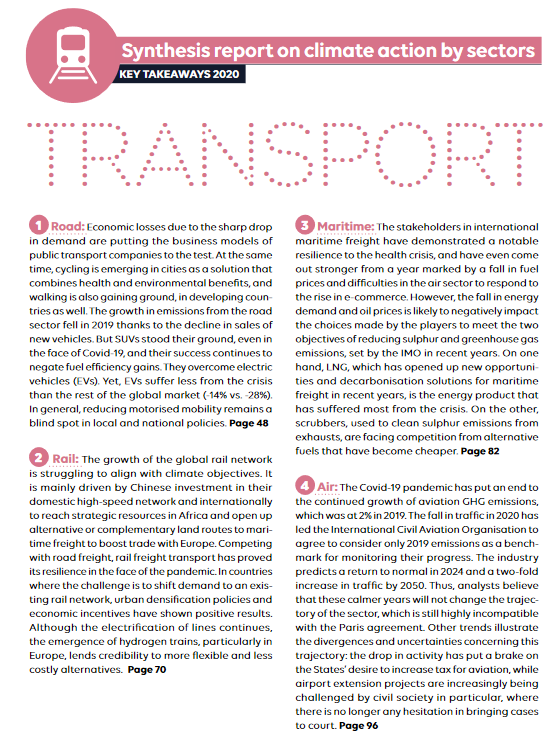 What our experts have to say:
Charlène Kouassi (OMA) underlines that despite the strong presence of informal transport in Africa, there is a real desire to strengthen the supply of public transport and to decarbonize the sector. Now the actors must professionalize the transport sector and put the user at the centre of the debate.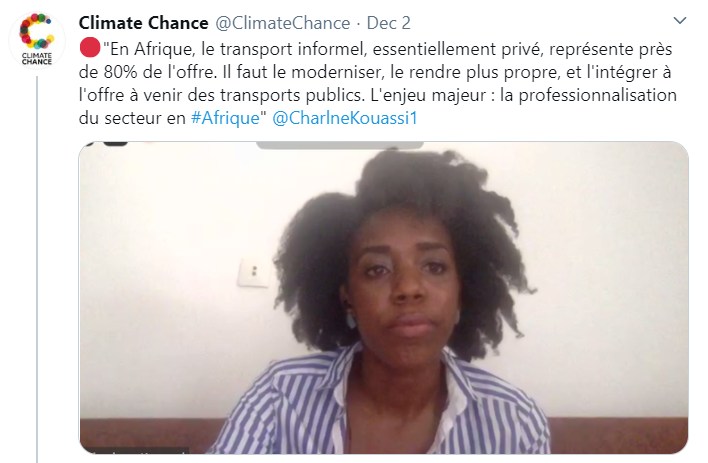 According to Nicolas Beaumont (Michelin), the entry of climate change and the environment issues into the concerns of companies invites them to transform their business model, like Michelin, which is transforming itself from a « product » company to a « mobility » company and moving towards an economy of functionality. Companies must now find ways to articulate health, social and environmental issues while creating economic value.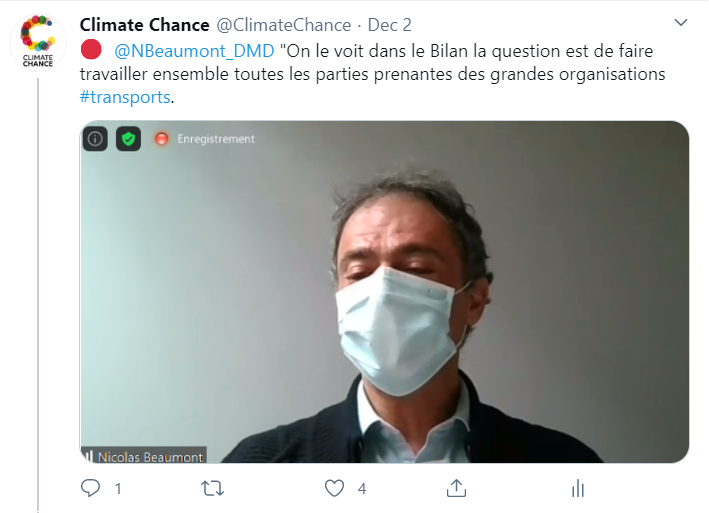 Guy Le Bras (GART) shows that the massive deployment of cycling infrastructures must be thought of in complementarity with public transport infrastructures. He emphasizes the central role of public mobility authorities in organizing the governance, complementarity and integration of transportation.
Discover all the lessons and analyses in the Transport section of our Report by clicking here. 
Missed the Talk #2? Watch it here. 
Find the replays all our debates of the week on our YouTube channel.