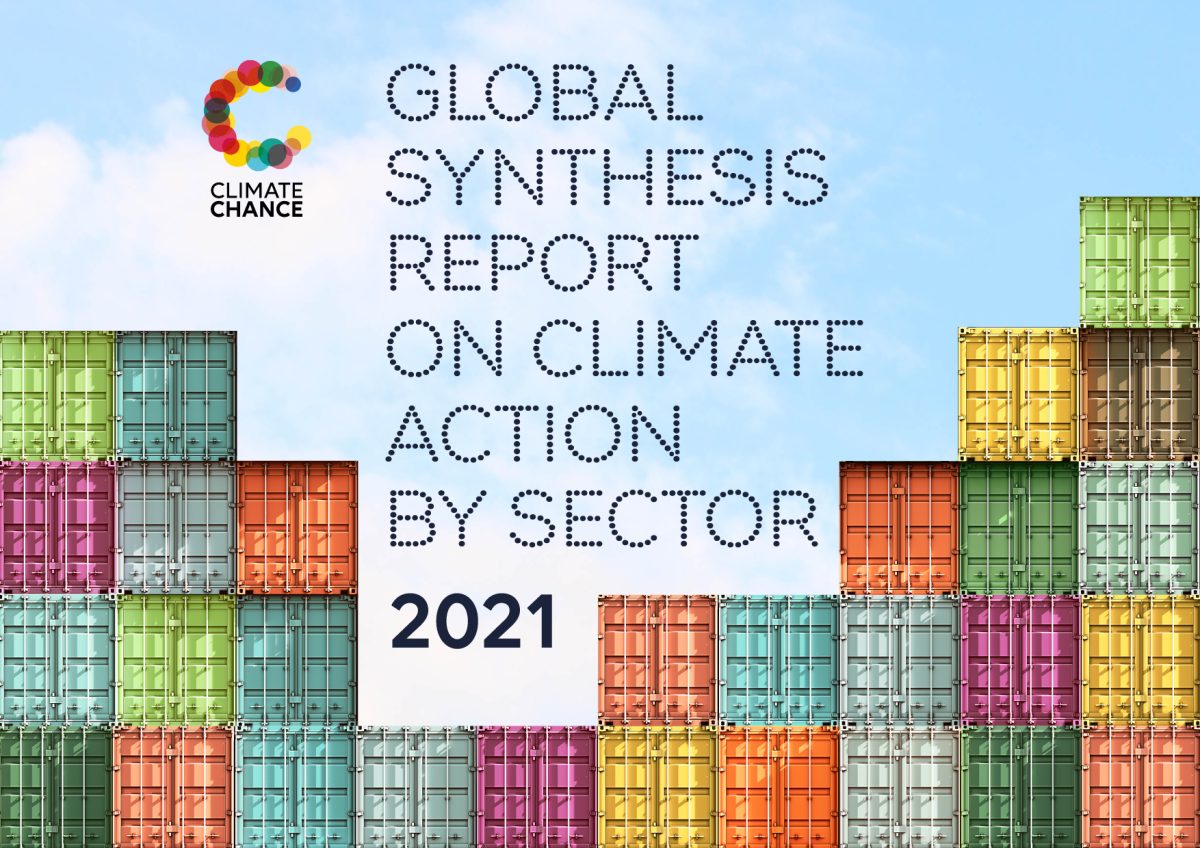 Release of the 4th Edition of the Global Synthesis Report on Climate Action by Sector
The new report will be released in the last week of November and showcased during multiple high-level online events open to all. Find out more about the key dates and events below.
See you on 29 November for several high-level events
Launch of the new edition of the Climate Chance Observatory's Sector-based Report "Back to the Future. 2021 : The great acceleration of climate action… and emissions". 6 years after the adoption of the Paris Agreement, this publication offers a unique synthesis of climate action at the global level in the major emission sectors: energy, transport, buildings, industry, waste, land use.
29 November: Publication of the Sector-based Report 2021
Online press conference from 11am to 12pm (UTC+1, Paris time). Information here

Launch event, online: presentation of the Report 2021 from 2:00pm to 3:30pm (UTC+1, Paris time)
After a disappointing COP26, what are the immediate priorities to remobilise non-state actors?
Introduction : Ronan Dantec, President of Climate Chance
Presentation : Antoine Gillod, Observatory Coordinator of Climate Chance – Samuel Laval, Research Officer of Climate Chance
High-level round table :
Eero Alio, Adviser Energy Transition and Local Governance, Directorate-General for Energy, European Commission
Anne Barre, Coordinator Gender and Climate Policy at Women Engage for a Common Future (WECF)
Stéphane Crouzat, French Climate Ambassador, Ministery for Europe and Foreign Affairs
Michèle Sabban, President of R20 (Regions of Climate Action)
Frédéric Vallier, Secretary General at Council of European Municipalities and Regions (CEMR)
Gilles Vermot-Desroches, Corporate Citizenship Senior Vice-President at Schneider Electric
Moderation : Bernard Soulage, Secretary General of the Climate Chance Association.
Online launch event on 29 November
Register
1 and 2 December: Climate Chance Talks, online
#1 What are the tools to accelerate the decarbonisation of the electricity mix and the electrification of end-uses?
Wednesday 1st December: 11:00am – 12:30pm (UTC+1, Paris time)
#2 Resilience, supply chains and investments: Can large companies lead the way in the Transition?
Wednesday 1st December 3:00pm-4:30pm (UTC+1, Paris time)
#3 Carbon capture, hydrogen, storage batteries: Disruptive technologies that are here to stay?
Thursday 2nd December, 11:00am – 12:30pm (UTC+1, Paris time)
#4 Is the localisation of climate action paying off?
Thursday 2nd December, 3:00pm – 4:30pm (UTC+1, Paris time)
3 December: Intervention at the Virtual Climate Summit #SVC2021
The opportunity for Climate Chance to present the main results of the 4th Edition of the Global Synthesis Report on Climate Action by Sector 2021: 6 years after COP21, what are the trends and good practices of non-state climate action?
Join us on Friday 3 December from 9am to 10:30am (UTC+1, Paris time)
Information and registration here