Co-construction of a low carbon and climate change resilient development strategy for Senegal
This urban transition refers, among other things, to the issue of sustainable mobility, which in turn will be achieved through climate technologies, inclusive governance for stakeholder engagement and investment financing.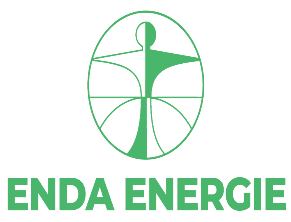 An initiative of ENDA Energie
Overview of the project
The initiative is coordinated by ENDA Energie in collaboration with the Ministry of Petroleum and Energy and the Ministry of Environment and Sustainable Development. Regarding technical support, a "core technical team" is set up and constituted by ENDA Energie and IDDRI (Institut du Développement Durable et des Relations Internationales) via the methodology and community of the Deep Decarbonization Pathways initiative. In addition, a thematic group on urban transition and infrastructure is structured. It is made up of national structures (state and non-state) to accompany the process.
The Executive Council for Sustainable Urban Transportation (CETUD) is identified as the leader of this group. At the institutional level, a pool of five ambassadors chosen for their leadership and strategic orientation will be responsible for the group. The initiative is to set up a process to co-construct, with national stakeholders, a long-term strategy for inclusive, low-carbon and climate-resilient development. A multi-stakeholder framework will be mobilized to develop options for transforming the urban system and infrastructure that can be brought into the public debate to inform and support the development of public policies in the transport and mobility sector in general towards a more sustainable and low carbon approach. This initiative will notably allow to align the strategic orientations on the stakes of sustainable mobility by the coherence with the requirements of the ecological, energetic, environmental and digital transitions and the stakes of the development of logistics in Senegal.
Appuyer l'Etat du Sénégal à développer des trajectoires de sobriété carbone et de résilience autour de 4 grandes transitions systématiques dont la transition énergétique, la transition industrielle, la transition des systèmes d'affectation des terres et utilisation de l'eau et la transition urbaine. Cette transition urbaine renvoie, en autres, à la problématique de la mobilité durable qui elle-même s'opérera au travers des technologies climatiques, d'une gouvernance inclusive pour l'engagement des parties prenantes et du financement des investissements.
Start: 09/20/2021 - End: 12/30/2024, "project still in progress".
To mitigate GHGs in transport, actions are being implemented through the promotion of low-carbon transport modes, improvement of vehicle quality, use of clean energy in transport, etc. Mitigation options have been proposed in Senegal's Determined Contribution. The projected avoided emissions are :
– 425.22 KtCO2 by 2035 under the BRT ;
– 677.94 KtCO2 by 2035 for the TER.
It is also expected that GHG emissions will be reduced through the implementation of transport restructuring projects in Senegal.
Beyond the transportation and mobility sector, the initiative, which is underway, aims at a systemic transition focused on the pillars of urban planning and infrastructure. A systemic transition that integrates the spatial (adequate development of transportation infrastructure), environmental (reduction of negative externalities, namely greenhouse gas emissions), energy (more efficient mode of travel that takes into account other sources of fuel, including electricity, natural gas and bio-gas) and socio-economic (economical and acceptable mode of travel) dimensions. The development and implementation of these different targeted systemic transition issues will be based on robust analyses and models co-constructed with national stakeholders.
The Initiative is funded by the French Development Agency (AFD) under the 2050 Facility. The 2050 Facility aims to support countries in developing and implementing their long-term low-carbon and climate-resilient development strategies, but also to inform shorter-term decisions.
About
the
organisation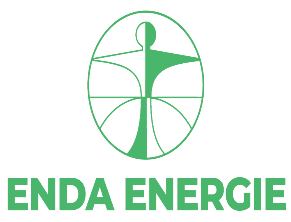 ENDA Energie
ENDA Energie accompanies the populations in the transformation processes oriented towards a sustainable development. Thus, these activities are summarized around three main axes:
– Access to basic energy services through the promotion of productive uses of renewable energy, energy-climate planning and women's empowerment.
– The resilience of populations and ecosystems, which promotes community-based adaptation, the transfer of climate technologies, including endogenous technologies, and sustainable land management.
– The promotion of an inclusive and citizen governance of natural resources focused on the Ecological-Energy-Citizen transition, the Energy-Climate governance and the sustainability of natural resources.
Other partners / supporters
At the national level, ENDA Energie is coordinating the project in collaboration with the Ministry of Petroleum and Energy (MPE) and the Ministry of Environment and Sustainable Development (MEDD).
On the technical level, ENDA Energie is supported by IDDRI (Institut du Développement Durable et des Relations Internationales) via the methodology and community of the Deep Decarbonization Pathways initiative (ddpinitiative.org). At the national level, CETUD (Conseil Exécutif des Transports Urbains Durables) has been chosen to accompany the process in the elaboration of these low-carbon and climate change resilient trajectories. In addition, national structures are involved in the work for a systemic transition of mobility that takes into account the spatial, environmental, energy and socio-economic dimensions.