Education - Awareness-raising
Collaborative Programs on Climate Change and Water Scarcity
Climetria's Climate Change Courses and Services provide skills in Input Efficiency, Staff Awareness, Information Management, and Talent Retention. Implementing climate change and carbon footprint strategies within your company means efficiency in the production process and energy savings.

An initiative of Climetria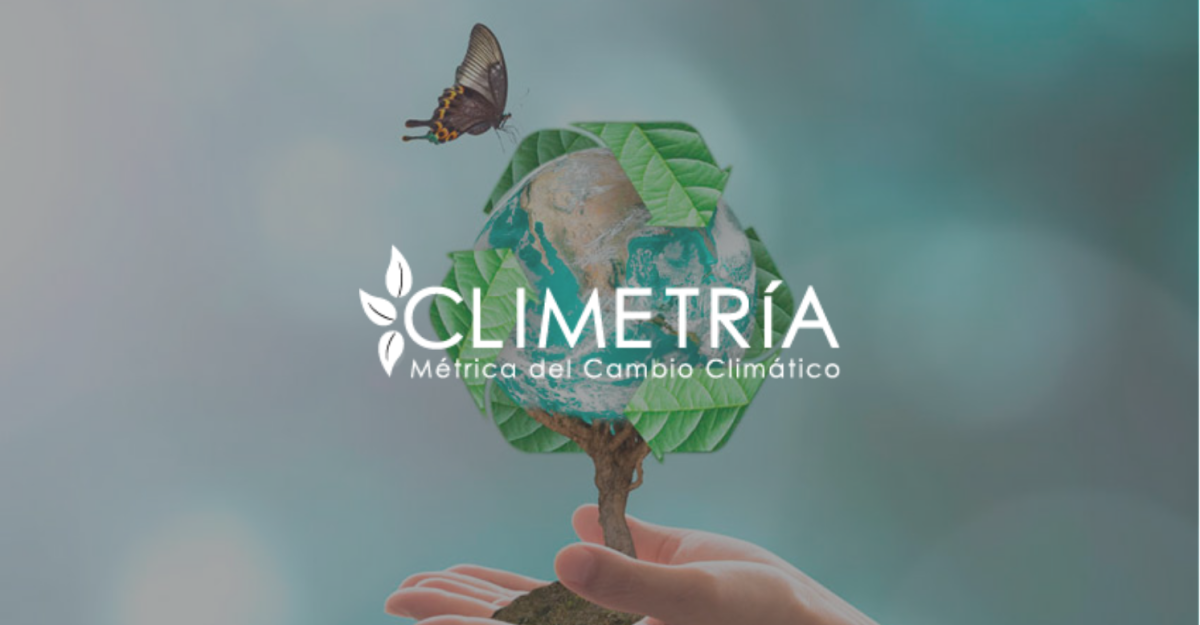 Overview of the project
Through our Collaborative Programs on Climate Change and Water Scarcity, which are held twice every year, we aim to empower and strengthen the technical capacities of young professionals and sustainable entrepreneurs.
First, professionals are trained in topics, such as climate change mitigation, water scarcity, and environmental indicators that allow them to assess the potential impact of products and services.
During this training, through an internship, young professionals apply their knowledge in SMEs from all over the country. This includes carbon and water footprint assessment, identification of best practices for enterprises to reduce their environmental impact and performing an awareness workshop for the SMEs' stakeholders.
After completing the program, sustainable businesses and young professionals become part of a community of agents of change that has steadily increased since the launch of the first program in 2019. In this community, they are empowered towards collective action and environmental governance through different workshops and meetings that aim to build synergies within the framework of climate change and water scarcity.
Relying on the good relationship that we have built with our SMEs community, we have developed a strategy to perform action-oriented research that will allow us to achieve a deep understanding of their sustainable practices and to showcase their innovative business solutions. For instance, we will analyze how these enterprises apply science in their business model to improve the quality of life of local communities through qualitative case study methods. With this research, we aim to reduce the knowledge gap that face SMEs on applying sustainability practices to tackle climate change and other environmental challenges.
Educate professionals and sustainable SMEs on climate change mitigation, and efficient water management.
09/01/2019 - project still in progress.
To date we have trained 71 young professionals on climate change mitigation and efficient water management, in 13 cities from Peru, Bolivia and Chile. 9 teachers have participated in their training
Nearly 30 Peruvian sustainable enterprises have been part of our collaborative program. These enterprises address different issues, such as food insecurity, gender inequality and climate change through cleantech innovation, urban agriculture, circular economy among other sustainable solutions
More than 70 SMEs' stakeholders have attended awareness workshops from the young professionals
Each of our programs is held twice every year since 2019, thus our impact is in constant growth
We have improved professionals skills on carbon and water footprint assessment. As some of the participants are university students, we have given them the opportunity to have their first work experience. During the internship, youngsters are guided by mentors, so they could confidently deliver workshops to SMEs' stakeholders. Through this activity we have improved their capabilities and empowered them to be agents of change.
SMEs usually do not consider measuring environmental indicators / impacts because it represents a significant investment for them. Through an internship, sustainable enterprises get assistance from professionals trained in our programs that will assess environmental indicators, propose sustainable practices for their businesses, and deliver a workshop for their stakeholders.
Everyone who wants to be trained in our Collaborative Programs has to pay a fee / tuition.
The internship intended for sustainable enterprises is provided free of charge.
About
the
organisation

Climetria
Climetria is a Peruvian organization that contributes to sustainable development through the training of agents of change. We assist them in improving their technical capabilities, and empower them through a process of awareness.
By guiding these agents of change through collective action, we aim to achieve low-carbon development.
As part of our activities, we provide services on climate change and sustainability management. Currently, we have developed 4 programs related to climate action:
Collaborative Programs on Climate Change and Water Scarcity
Carbon Footprint and Water Footprint Assessment for Enterprises
Empowerment Program for Young Professionals and Sustainable SMEs
Action-Oriented Research
Other partners / supporters
Intending to have broader access to entrepreneurs' networks, we have established partnerships with different organizations, such as The National Guild of Sustainable Entrepreneurship (GENES, for its acronym in Spanish.)
Green Economy Peru, and Studio in House are also allies that help us by communicating our programs to their SMEs network.