France
Biodiversity - Forest - Land uses
Economic transition (sustainable supply-chains,circular economy, employment)
Education - Awareness-raising
Territorial planning and territorial management
"Campus du Tertre" Citizen Lab
Created in January 2022, Nantes University is a new public institution of higher education and research that proposes a model of sustainable and open university that aims to build a more just and respectful society for the individual.

An initiative of University of Nantes.
Overview of the project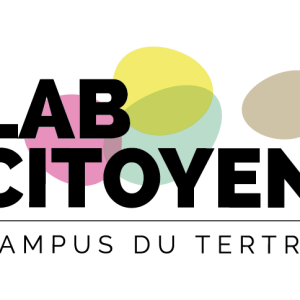 The Citizen Lab "Campus du Tertre" is an open experimentation approach, with students at its heart, which uses tools and techniques of collective intelligence and collaborative design to carry out actions and projects on the themes of environmental, societal and economic transition (environmental protection, equality and social justice, energy, food and agriculture, education, health, etc.).
Through its activities, it brings together and mobilise an ecosystem of various and committed actors from the local area who contribute their expertise, knowledge on a specific theme, express uses and needs, share experiences and good practices (teachers, researchers, associations, public institutions, private structures, users, artists, etc.). And this with the aim of imagining, creating and developing together new solutions, tools, services and/or the uses of tomorrow.
It is initially aimed at students, but also at campus and RSE institution staff, as well as at the inhabitants of the surrounding neighbourhoods, on the scale of the campuses and their surrounding neighbourhoods, in the territory of Nantes Métropole.
The Lab Citoyen Campus du Tertre will eventually propose 4 major actions: a project acceleration programme, training-action cycles, an annual events programme (relaying or co-organising initiatives by actors already involved in the metropolitan area), a shared third space.
A collective experimentation scheme focused on students in Nantes who wish to become involved in the ecological and solidarity-based transition of their campus and its surrounding areas.
Official launch of the project 25/11/2021 - Project still ongoing
Project in the emergence phase for the implementation and experimentation of its 4 major actions proposed to students:
For 2022: implementation of the first project acceleration programme, implementation of a first cycle of training-action in experimentation, development of the ecosystem of partners on the local territory, development of a nomadic Citizen Lab (corner Citizen Lab on the move)
For 2023: development of training-action cycles, development of an annual event programme.
For 2024: Project for a third place.
Multi-actor financing (public institutions, private structures, territorial and national funds/financing mechanisms).

University of Nantes.
Created in January 2022, Nantes University is a new public institution of higher education and research supported by the University of Nantes, Centrale Nantes, the Nantes University Hospital and Inserm, the Nantes-Saint-Nazaire School of Fine Arts, the Nantes School of Architecture (ENSA Nantes) and the IRT Jules Verne. Nantes University proposes a sustainable and open university model that aims to build a fairer society that respects the individual.
By relying on the local ecosystem, Nantes University strengthens the areas of excellence of Nantes' research, in particular to think and build the health and industry of the future. It develops new themes and puts scientific progress and innovation at the service of society.
A
project
in
collaboration
/div>