CSA and Cereal Value Chain Development
This project leaded by "ACDI/VOCA NAFAKA" aims to facilitate increased resilience of small holder farmers and increased food security and nutrition.

An initiative of ACDI/VOCA NAFAKA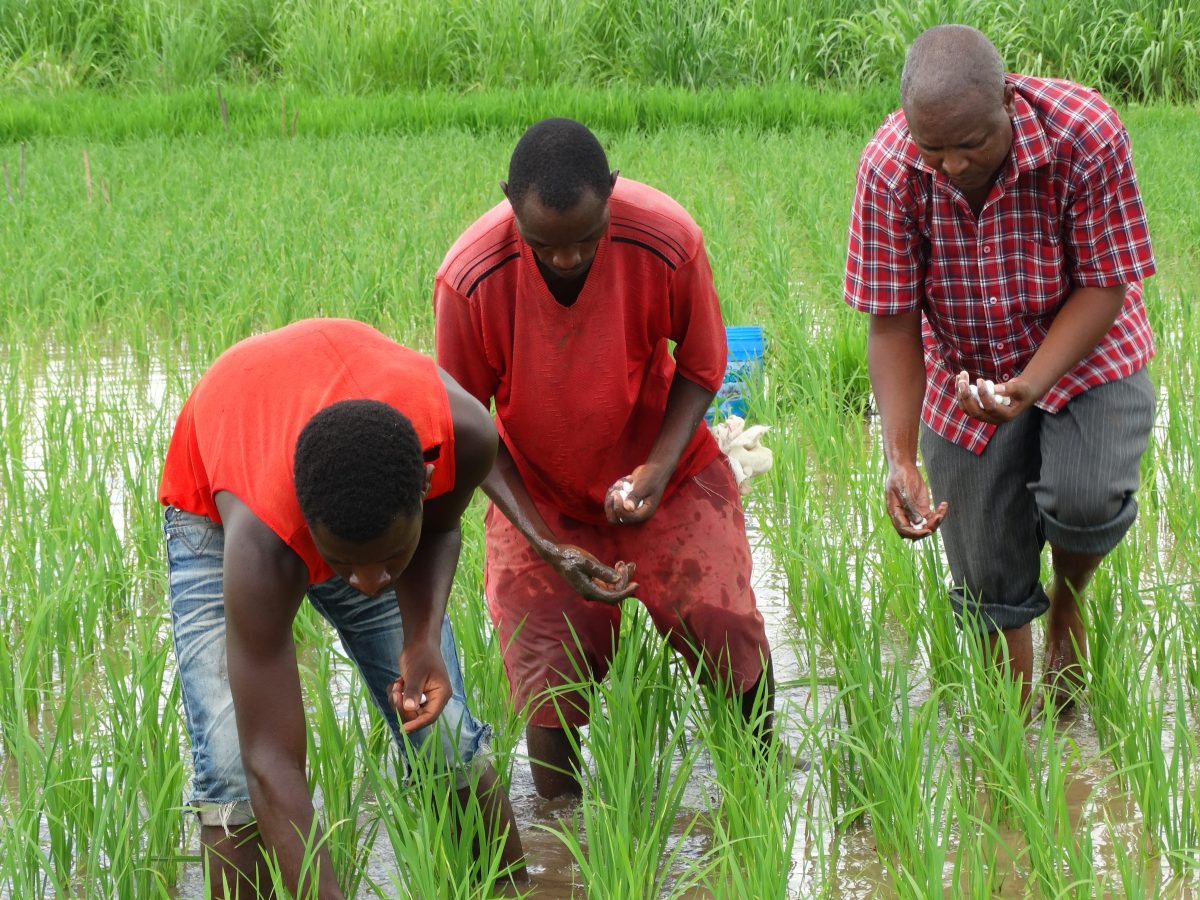 Overview of the project
The Climate smart agriculture (CSA) will address the following strategic objectives;
SO 1: Implement Agro-ecosystems analysis (AESA) to assess the plant risks to different input ecology on seed inputs
1.1 Accelerate supply of varieties of input and seed varieties for inter cropping with maize to increase small holder farmer resilience to climate changes and demand for economies of scale production; aggregation of inputs can facilitate access to inputs such as fertilizer and seeds. This is attributed by the initiatives for consignment input supply and facilitate affordable access to finance for small holder farmers in the southern highland regions of Tanzania.
1.2 Facilitate innovation for agriculture insurance to mitigate risk to both financial services providers and small holder farmers; This will be done through the Crop Index or embedded crop yield-based insurance can be piloted to test the increase of resilience by small holder farmers access to weather information and innovative crop insurance products. Alternatively ICT based information flow on demand and aggregation of inputs can facilitate access to input.
1.3 Promote innovative post-harvest technologies to reduce post-harvest losses and food wastage.
SO 2: Improve sustainable access to capital
2.1 Small holder farmers linked to formal and informal savings and lending institutions
2. 2 Small holder farmers linked to affordable financial services
Facilitate increased resilience of small holder farmers and increased food security and nutrition.
Feasibility study, diagnosis
The past year 2018 NAFAKA facilitation for access to over 1,000 MT of improved seeds, 17,000 MT of fertilizer, and 100,000Litres of crop protectant sales was recorded. Commotity sales of over 66,000 MT of rice and maize through structured channels. Facilitation for value addition through processors involved fortification intervention where 10 maize millers were facilitated to produce and distribute a total of 3,800 MT of fortified maize flour throughout Tanzania.This facilitation process has resulted in over 2 million dollars in access to finance for farmers and can be replicated into the legume market.
1. Improve agribusiness support to producer organizations capacity to provide products, services, technical assistance and market access to agriculture value chain actors,
2. Expansion of distribution networks for both inputs and/or outputs within target value chains, through input last mile suppliers
3. Expanded supply chains within target value chains by increasing the number of producers commodity marketing through millers/processors
4. Facilitate access to financial services and or credit by value chain partners and currently linkage through different financial services provider.
5. introduction of crop insurance
Through USAID Feed the Future - Tanzania.

ACDI/VOCA NAFAKA
ACDI/VOCA addresses issues of food security, economic prosperity, and social inclusion through locally driven market solutions.
ACDI/VOCA is a global development design and delivery partner based in Washington, D.C. We have implemented effective economic and social development projects around the world since 1963. Our areas of expertise include: Agriculture, Economic Growth, Resilience, Finance, and Equity & Inclusion.