Togo
Biodiversity - Forest - Land uses
AVES Project – Promotion of Food Security and Support in Agro-Ecology
The project of the Association des Volontaires pour l'Environnement Sain/ Association of Volunteers for a Healthy Environment (AVES) ensures food security by maintaining the local women's and farmers' economy with a guarantee of biodiversity conservation.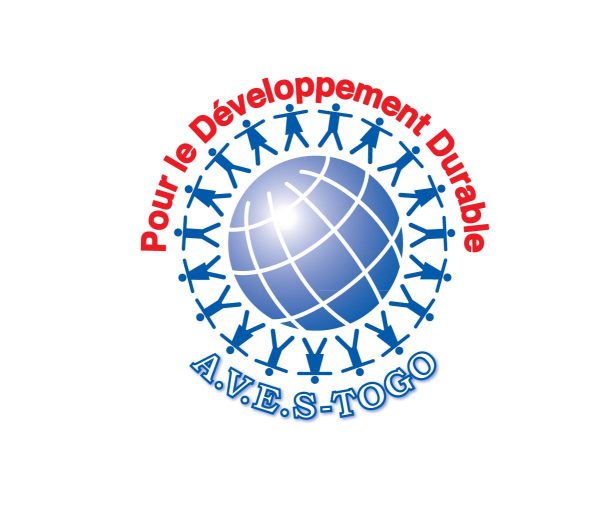 An initiative of Association des Volontaires pour l'Environnement Sain (Association of Volunteers for a Healthy Environment)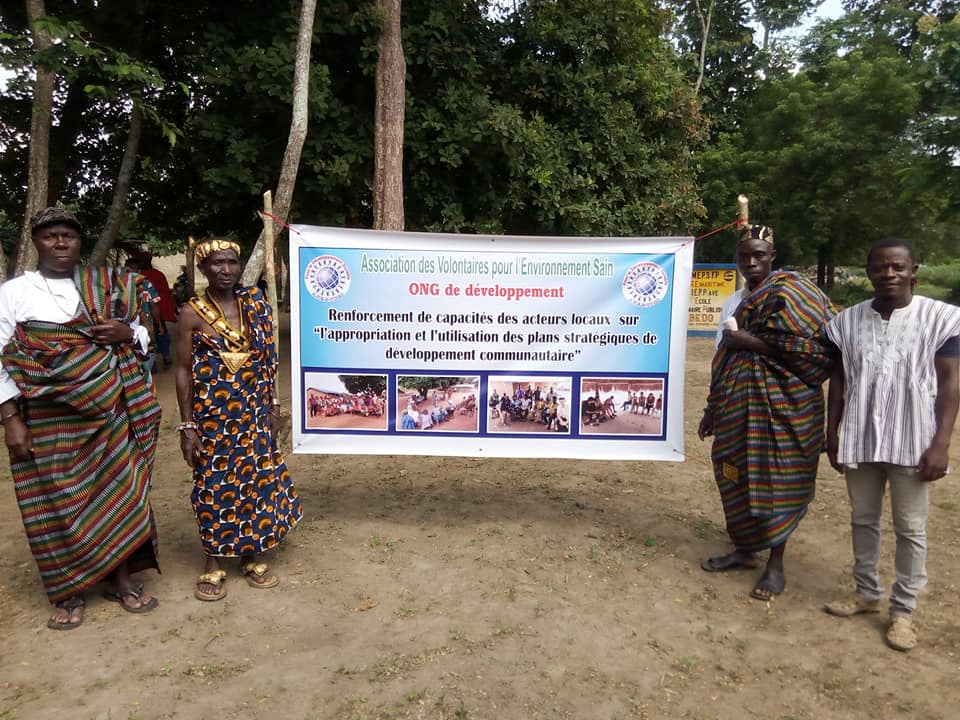 Overview of the project
Context
Kpalimé is a city with more than 70,000 inhabitants and seven rivers whose predominant socio-economic activities are handicrafts and agriculture, such as urban market gardening, and vegetable and other food crop production. The presence of waterways in the urban environment serve as a potential lever for market gardening areas; riverbanks are used as plots for cultivation as the accessibility of water helps to solve irrigation issues, even for food crops such as corn, cowpea (beans) and fonio. Ninety percent of this agricultural activity is performed by women.
Due to exacerbated urbanisation these cultivation areas and habitats are threatened. The adjacent forests that protect these riverbanks are being destroyed, leaving room for certain invasive grass species. As a consequence, management of these exploited agricultural areas is not controlled. In addition to the invasion of weeds, the silting up and eutrophication of waterways is making it difficult for market gardeners to work due to lack of water.
Reduction of the market gardening areas is negatively affecting women's socio-economic activities, women are idle and economically vulnerable. Endogenous urban markets are experiencing a slowdown in the supply of vegetables and food production is declining. Social cohesion around urban agriculture, the virtue of participatory and community mutual aid, is lost to the detriment of individualism and the fragmentation of agricultural and market gardening activity.
At the environmental level, women and farmers must resort to using phytosanitary products (herbicides, fungicides, insecticides, pesticides, etc.). Crop treatment does not comply with any regulations since technical support or advice from sworn agricultural bodies or institutes is not received. Once the crops have been treated, they are returned to the local market for consumption. Even the soil loses its fertilizer tenure, becoming resistant to chemical fertilizers.
Justification
In order to provide solutions to guarantee the local population's food security through agriculture, AVES (Association des Volontaires pour l'Environnement Sain / Association of Volunteers for a Healthy Environment) has initiated a project to support women, market gardeners and small urban farmers in restoring riverbanks by introducing agricultural methods and techniques best suited to their production. By doing so, market gardeners and farmers can optimise production maintaining the value chain in the local market; thus regaining their former income-generating activities. Impoverishment is reduced creating a balance in the social life of the community.
Strategy
In order to establish the project's activities, AVES has centered its methodology around the following strategy:
Study the profitability of urban agriculture;
Support, advise and raise awareness among the population;
Train actors; and
Implement community actions.
Activities
The project's activities are as follows:
Information and awareness-raising among stakeholders on the preservation of biodiversity;
Data collection from women and urban farmers on the profitability of their activity;
Provide training on agro-ecological practices;
Support and advise on adaptation to climate change effects;
Establishment of plant nurseries for the riverbank restoration;
Reforestation of riverbanks for the conservation of adjacent forests;
Organise women and market gardeners into a production cooperative; and
Establishment of an insurance company for mutual assistance of women and farmers.
Ensure food security in urban areas by maintaining the local women's and farmers' economy with a guarantee of biodiversity conservation.
25,000 persons are aware of the challenges of climate change;
1,000 women and farmers trained in the methods and techniques of resilient agriculture/ agro-ecology;
One nursery with production of more than 100 woody species;
700 hectares of land on waterway banks reforested;
Seven market gardening cooperatives created for women and farmers; and
One insurance company established to support income-generating activities for women.
Waterways' banks are gradually regaining their forest cover;
Diarrhoeal diseases linked to soil and water polluted by phytosanitary products are reduced;
Women promote healthy ecological agriculture;
Vulnerability and impoverishment among the population are reduced as a result of rising household incomes;
Women's autonomy is felt due to the guarantee of financial resources from the insurance company;
Social cohesion has been restored among women and farmers in cooperatives; and
Involvement and participation in community development actions is growing in importance.
Local sources: Mobilisation of financial and technical resources by AVES.

External subsidies: International calls for proposals, sponsorship funds and financial support from universities.

Contributions: Participation of volunteers and interns.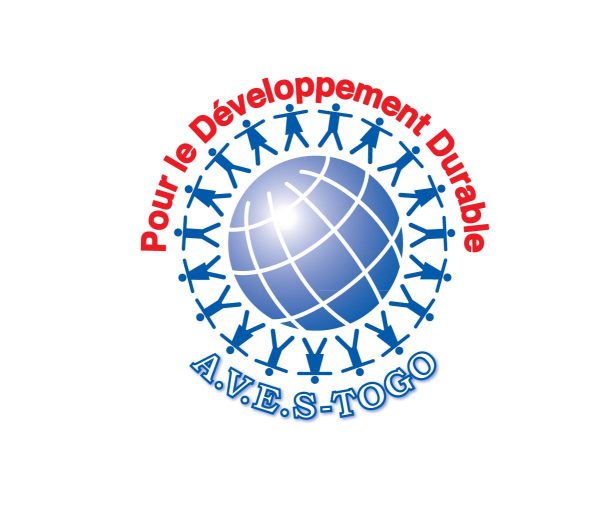 Association des Volontaires pour l'Environnement Sain (Association of Volunteers for a Healthy Environment)
The NGO AVES supports grassroots communities in their self-promotion initiatives through education, information and communication activities. The aim is to raise awareness, train and sensitise populations to take ownership of development projects for the economic and social well-being of all social strata.
AVES supports local communities in restoring biodiversity and reducing greenhouse gases through community natural forestry projects, agro-forestry, and restoration of native woody and exotic species in danger of extinction. The programme also aims to create a microclimate in protected and restored areas, as well as assisting local populations to find income-generating activities.
A
project
in
collaboration
/div>
Association pour le Développement du Jumelage entre Kpalimé et Bressuire / Association for the Development of Twin Cities between Kpalimé and Bressuire

Local Authorities - Municipalities

Municipality of Kpalimé

Local Authorities - Municipalities