Ecojogging
The following Ecojogging initiative shows how it is possible to do exercice and have a positive impact on the environment at the same time !
An initiative of JEUNES VOLONTAIRES IVORY COAST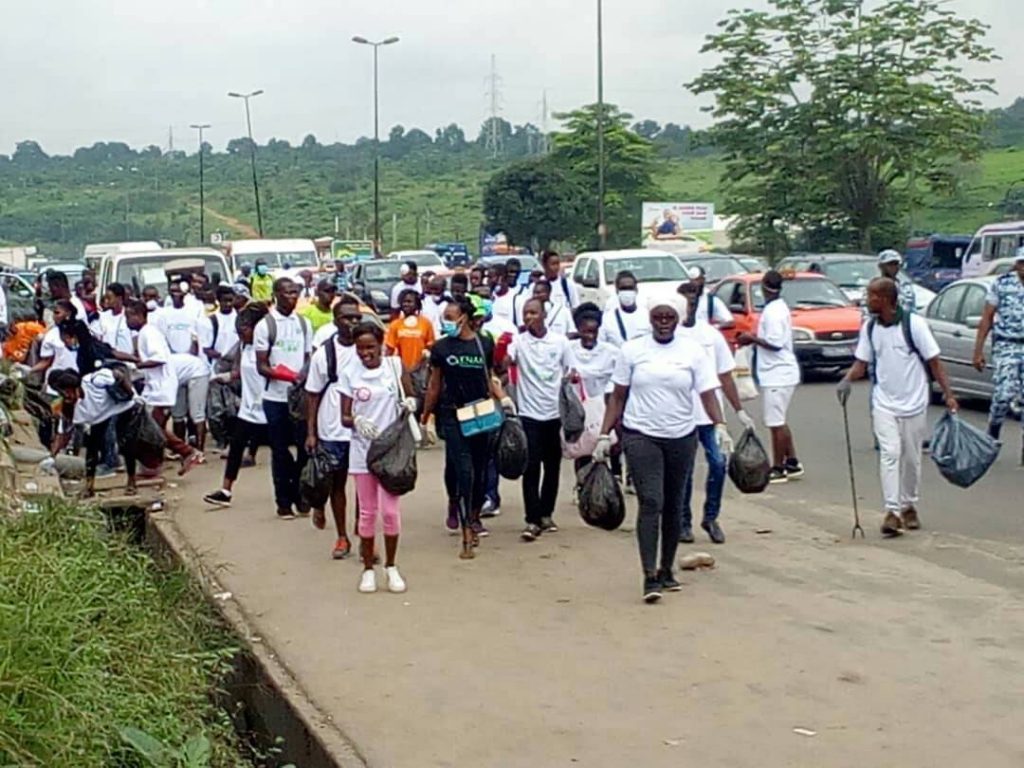 Overview of the project
Ecojogging is a concept that consists in doing excercice while picking up litter, plastic waste or any other unwanted and abandoned objects. The plastic waste is then given to a recycling structure to be recycled. 2018 marked the year of "Fighting plastic pollution", calling out for people to make changes in the daily lives in order to reduce the heavy burden that is plastic pollution on the environment and human health.
Contribute to the eradication of non-biodegradable waste in Ivory Coast
Photos de la Journée Ecojogging le 28 Juillet 2018
About
the
organisation
JEUNES VOLONTAIRES IVORY COAST
Jeunes Volontaires Côte d'Ivoire (Youth Volunteers from Ivory Coast) or JVCI non-political and non-religious organisation. It's an organisation based in Ivory Coast that offers volunteering managed by Youth for Youth & managed by volunteers for the volunteers. ( http://jvci.e-monsite.com/pages/decouvrez-la-jvci/presentation.html#ggb1jJ2iHd7VhLGT.99 )